Frank Kameny: Google Doodle honors American gay rights activist in Pride Month celebration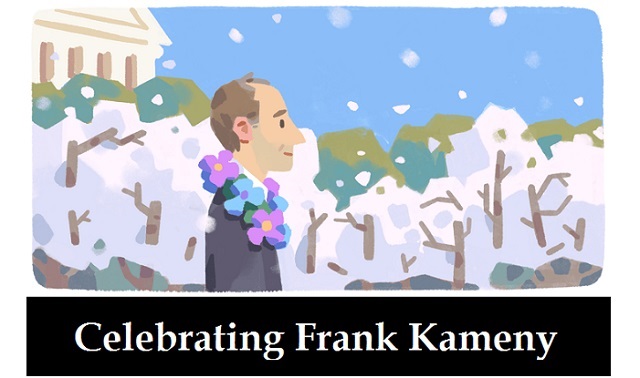 Google Doodle celebrates American gay rights activist Franklin Edward "Frank" Kameny, widely recognized as one of the most significant figures of the U.S. LGBTQ rights movement, in celebration of Pride Month on June 2, 2021.
Who was Dr. Frank Kameny?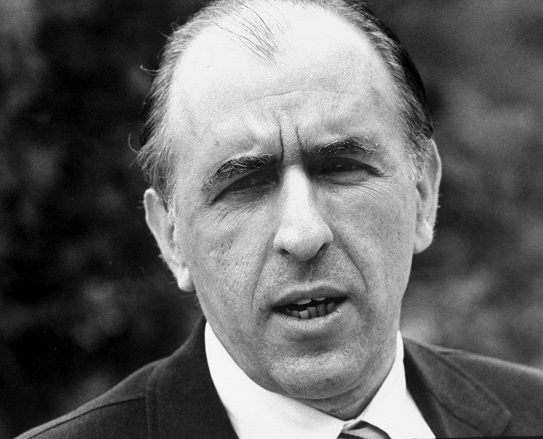 Franklin Edward "Frank" Kameny was born on May 21, 1925, to Ashkenazi Jewish parents in Queens, New York City. He was an American astronomer, veteran, and gay rights activist.
Frank Kameny went to Richmond Hill High School and graduated in 1941. In 1941, at age 16, Kameny went to Queens College to learn physics and at age 17 he told his parents that he was an atheist. He was drafted into the United States Army before completion. He served in the Army all through World War II in Europe and later served 20 years on the Selective Service board.
After leaving the Army, Frank Kameny got back to Queens College and graduated with a baccalaureate in physics in 1948. Kameny at that point selected at Harvard University; while a teaching fellow at Harvard, he wouldn't sign a loyalty oath without appending qualifiers, and displayed a doubt against accepted orthodoxies.
Frank Kameny graduated with both a master's degree (1949) and a doctorate (1956) in astronomy. His doctoral thesis was entitled A Photoelectric Study of Some RV Tauri and Yellow Semiregular Variables and was written under the supervision of Cecilia Payne-Gaposchkin.
Migrating to Washington, D.C., Frank Kameny taught for a year in the Astronomy Department of Georgetown University and was hired in July 1957 by the United States Army Map Service.
In 1957, Frank Kameny received a job as an astronomer with the Army Map Service, however, he was fired only months after the fact dependent on an executive order successfully banishing members of the LGBTQ community from federal employment.
Because of his termination, Frank Kameny sued the federal government and in 1961 filed the first gay rights appeal to the U.S. Supreme Court. Denied however undeterred, Kameny set out upon a lifelong fight for equal rights. Years before the Stonewall Riots, he coordinated one of the country's first gay rights advocacy groups.
In 1971, Frank Kameny became the first openly gay candidate for the United States Congress when he ran in the District of Columbia's first election for a non-voting Congressional representative. Following his defeat by Democrat Walter E. Fauntroy, Kameny and his campaign organization made the Gay and Lesbian Alliance of Washington, D.C., an association that keeps on campaigning the government and press the case for equal rights.
On March 26, 1977, Frank Kameny and a dozen other members of the gay and lesbian community, under the leadership of the then-National Gay Task Force, advised then-Public Liaison Midge Costanza on truly necessary changes in federal laws and policies. This was the first time when that gay rights were formally discussed at the White House.
Frank Kameny was designated as the first openly gay member of the District of Columbia's Human Rights Commission during the 1970s.
In the mid-'70s, Frank Kameny likewise effectively challenged the American Psychiatric Association's classification of homosexuality as a mental disorder, and in 1975, the Civil Service Commission at long last reversed its ban on LGBTQ representatives.
Frank Kameny died in his Washington home on October 11, 2011 (National Coming Out Day) at age 86.
In February 2009, Frank Kameny's home in Washington was assigned as a D.C. Historic Landmark by the District of Columbia's Historic Preservation Review Board.
On June 29, 2009, more than 50 years after his dismissal, John Berry (Director of the Office of Personnel Management) officially apologized to Kameny on behalf of the United States government. Berry, who is openly gay, given Kameny the Theodore Roosevelt Award, the department's most prestigious award.
On June 10, 2010, following a consistent vote by the Dupont Circle Advisory Neighborhood Commission, Washington, D.C. mayor Adrian Fenty disclosed new street signs assigning 17th Street between P and R streets, N.W., as "Frank Kameny Way" in Kameny's honor.
In 2015, Frank Kameny got a U.S. Veterans Administration memorial headstone, at Washington, D.C's. Congressional Cemetery at his memorial site; the headstone was dedicated during a ceremony on the morning of November 11, 2015; Veteran's Day.
In June 2019, Frank Kameny was one of the inaugural fifty American "pioneers, trailblazers, and heroes" drafted on the National LGBTQ Wall of Honor within the Stonewall National Monument (SNM) in New York City's Stonewall Inn. The SNM is the first U.S. national monument dedicated to LGBTQ rights and history, and the wall's disclosure was coordinated to occur during the 50th anniversary of the Stonewall riots.
On June 2nd, 2021, Google Homepage appeared as a Doodle for observing Frank Kameny in celebration of Pride Month.