Frequently asked questions about senior citizen insurance for USA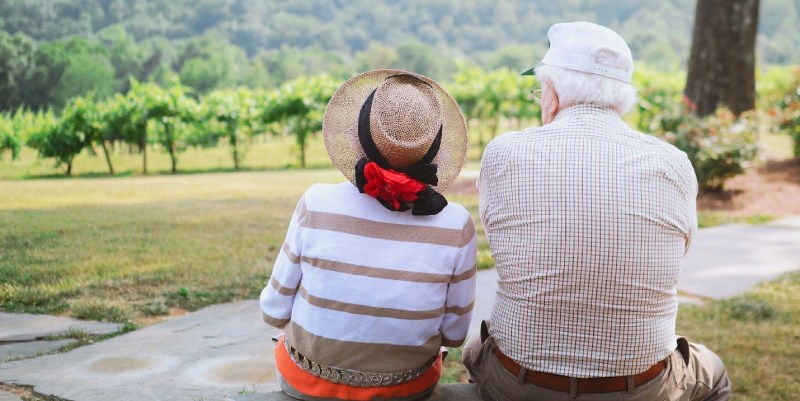 Senior citizens coming to the US may have a lot of questions and concerns regarding health insurance policies. When they arrive in the US, they do not get access to Obamacare or other government-sponsored insurance programs because they are visitors and not US residents, citizens, or legally permanent residents (green card holders). Senior travelers can buy visitors insurance plans from private insurance companies or providers to cover them during their temporary stay.
Here are the top 5 questions that are typically asked.
Should I buy separate policies for each parent?
It is your choice. You can buy separate policies for parents or a single policy for both. Typically, premiums do not change if you buy separate policies or a single policy. However, depending on the plan and parents' age, some policies may ask you to complete separate applications. As senior travelers find insurance plans offering limited coverage, it is essential to talk to your insurance executive and understand details of the coverage. If your both parents have different travel dates and trip duration, you must buy two separate plans.
Why should I buy insurance policies for my parents?
Medical emergencies can occur anytime, and especially if your parents are 60 years and above. Moreover, medical expenditure in the US is exorbitantly high, which may not be affordable for many. This is where your insurance policy comes to work. It covers medical expenses as mentioned in the policy. Without insurance coverage, you will be responsible to pay all the expenses if any medical event occurs. Typically, an insurance plan will cover eligible medical expenses, hospital stays, surgeries, dental for emergencies, doctor's visit, urgent care, emergency medical evacuation, repatriation, COVID-19 treatment, and more. A doctor's visit can cost hundreds of dollars, whereas surgery can go up to some thousands. To save finances, buying an insurance policy is necessary.
What kind of travel insurance should I buy for senior parents?
Parents over 70 or 80 years of age must buy travel insurance when they arrive in the US. Though they have limited options in insurance coverage, carrying a policy is of utmost importance. For parents above 80, you will not find any insurance plans that cover pre-existing conditions but may find extremely limited coverage for acute onset of pre-existing conditions. You get to choose suitable visitors insurance for parents from a wide number of plans. You must consider the age and physical condition of your parents while choosing a plan. There are two major varieties of plans:
Fixed benefit plan- It is budget-friendly but comes with a pre-defined limits of coverage
Comprehensive plans- It is a bit expensive, but it covers all the eligible expenses up to the policy limits. It is especially helpful for people above the age of 50 and is highly recommended.
What can be the cost of travel insurance for parents?
The cost of travel insurance depends on the type of plan you buy. The comprehensive plans are a little more expensive while the fixed benefit plans are economical. The premium you pay depends on four major factors- the policy maximum, traveler's age, trip duration, and deductible. With higher age, premiums also increase. Therefore, senior travelers pay higher premiums. As there are limited options of policy maximum, the higher policy maximum you choose, the higher premium you pay. In case of deductible, your premium decreases if you opt for a higher deductible. There are plenty of options available in the market. If you are confused about choosing a suitable plan, talk to your insurance company's executive.
What are the steps in buying a travel insurance policy?
The process of buying an insurance policy is smooth and easy. You must submit all the details of your parents, including age, trip length, and get a list of comprehensive and fixed benefit plans. You can compare the plans, review the prices, and choose the policy maximum and deductible of your choice. Shortlist plans that can cover for acute onset of pre-existing conditions and finally buy a plan that meets all your parents' travel and medical requirements. You will get the confirmation in your email and download the ID card through the confirmation. The entire process will take a few minutes.
Senior citizens need insurance coverage to protect them financially during a trip to the US. As injuries and illnesses can happen anytime, it is wise to be prepared mentally and financially. For more queries and concerns regarding insurance policies, do contact a travel insurance provider.