VirtuDesk Can Help You Unlock the Secret to Business Growth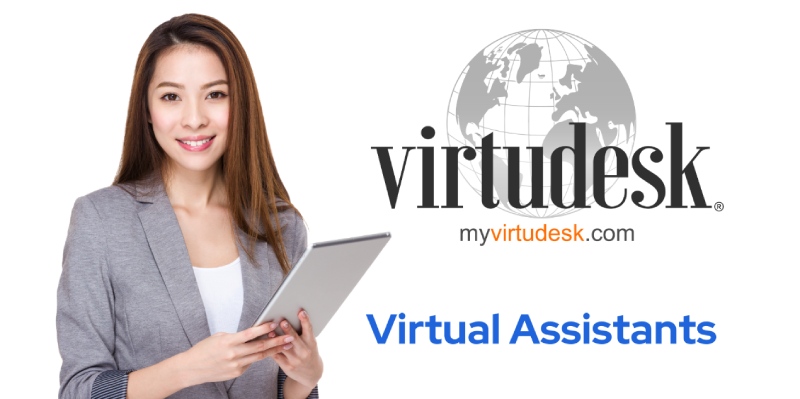 Expanding an established enterprise or setting up a new business is no less than a challenge. And especially after the global pandemic, the business world has been affected even more in recent times. Any company that aims to excel further and push its boundaries, calls for a lot of market research, high capital, and most importantly, valuable resource. The majority of the companies currently are overburdened with the workload while being understaffed. In this era, where hiring more skilled employees can be a financial strain, it is a keen requirement for business growth.
As the business world is becoming more competitive, staying in the league of such a volatile market requires more skilled staff at a reasonable wage. This is where Virtudesk steps in. It is one of the online platforms where corporations all around the world can hire full-time, part-time, or block-time virtual assistants. In order to cater to this growing problem, Virtudesk has developed an exceptional solution that not just helps businesses to grow but also assists them in building a global empire by hiring highly trained and skilled virtual assistants (VA). What is great about this platform is that its proficient virtual assistants can benefit different companies in managing the increasing workload at a very reasonable price.
It is no secret that the fluctuating economy impacts the currency exchange as well. Virtudesk uses this to connect a knowledgeable employee from the Philippines with an employer in the USA and Canada. They ensure that all their virtual assistants are well qualified and fully dedicated to their work ethic.
Although we live in a world of digitization, many companies are still struggling to unlock the secret to business growth. Being associated with many businesses, Virtudesk shares some incredible insights into the business world. The secrets that they have highlighted down below could help organizations in their growth and progress.
Use and hire resources smartly
It is strongly advised to use the resource available in the most efficient way. In fact, it is the role of the upper management to understand an employee's skillset and use them productively. Hiring a virtual assistant can be really beneficial if the company is overburdened with work and understaffed. With the VAs handling day-to-day administrative tasks, entrepreneurs, CEOs, or CFOs can easily focus on growing the business. When high stakeholders are able to fully concentrate on revenue-generating activities, they avoid spending their time and energy on other tasks. Hence, their daily activities align with what's truly important, which eventually can help the company develop a strong foundation and experience exponential growth.
Outsource your work
Due to the pandemic, the world of business witnessed many changes. This gave rise to one global phenomenon, 'work from home'. Though most organizations have gone back to their old ways with the offices open to resuming work just like before, many companies have found the 'work from home' method more productive and valuable. The reason is that it allows employees to work from the most preferred environment, which positively affects their work. Such companies started hiring expert freelancers or experienced employees from different regions of the world at a fraction of the cost. Eventually, this helped them save money, creating more job opportunities worldwide.
Customer experience
The fact is that customer experience can make or break any organization. Delivering quality services and products is a necessity in today's world. Catering to customers' needs can help you grow your business quicker, especially when social media has taken over the entire world. Good customer service can create a loyal and trusted fan base. And now more than ever, people prefer using their online perspective as a customer to buy anything. It is advised to pay attention to customer reviews and ensure that their complaints are heard, and actions are taken accordingly.
By following the tips mentioned above, any company can save some capital, increase their workforce, and focus on the core of the company's performance. Many other factors can also help gain development in the business world. However, thinking out of the box and adapting to new business methods like hiring qualified and trained VAs can significantly contribute to business growth.