Get Your Breast Augmentation Done By The Prominent Orlando Cosmetic Surgeon, Dr. Adam Kinal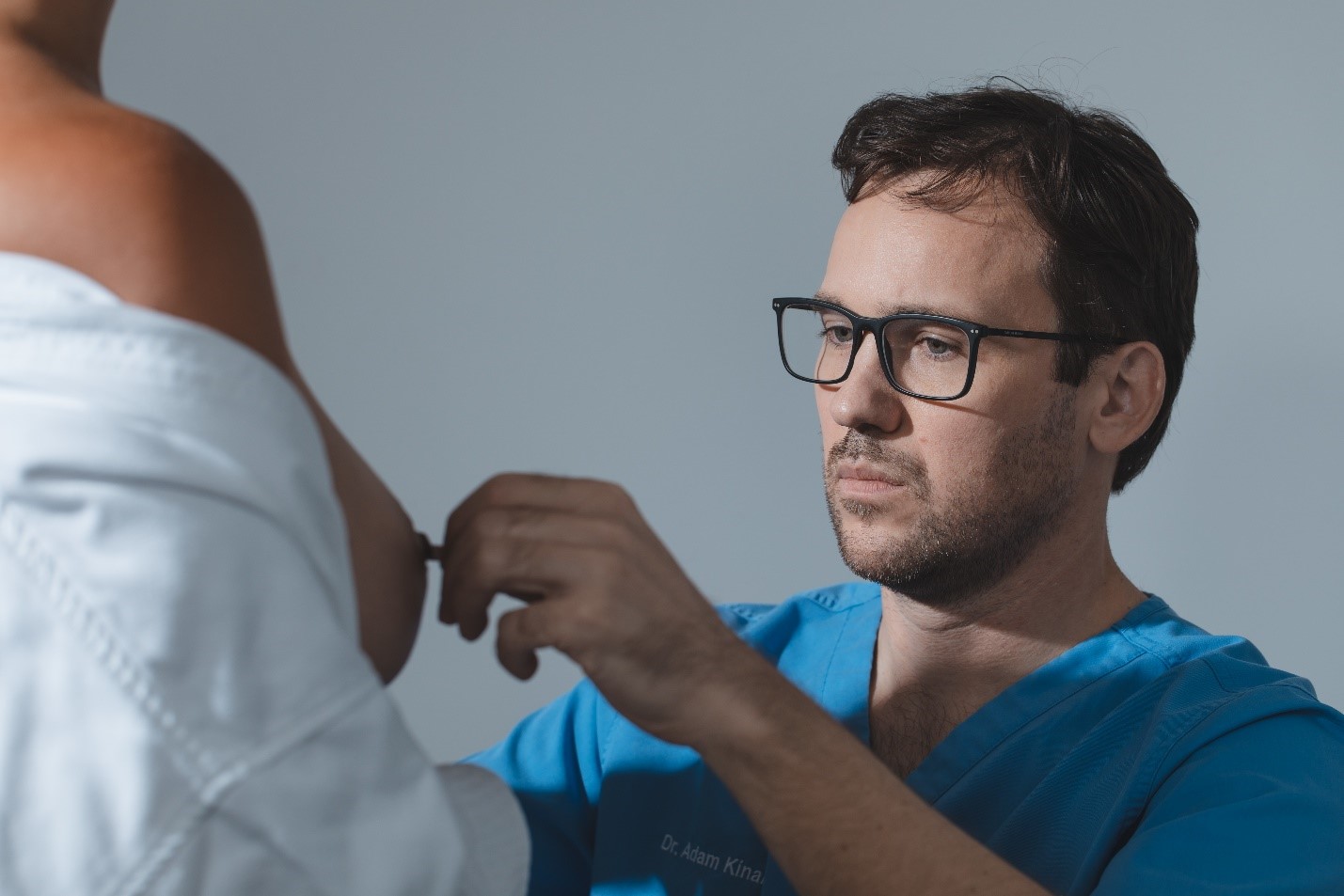 They say looks don't matter. But that doesn't mean that you shouldn't focus on your looks and enhance how you appear. While many women are blessed with perfect bodies, some only wish to get their dream body shape. However, this is now possible, thanks to plastic surgeries. With the advancement in medical aesthetics, many cosmetic procedures have been improved, reducing the risk factors and enhancing and reshaping the structures of a body. Millions of women, including celebrities, artists, and influencers, have opted for such procedures to appear attractive and be more confident.
Despite many different plastic surgeries that can help attain the perfect body shape, like tummy tucks and butt lifts, one procedure that has gained immense popularity among women is Breast Augmentation. It can be a life-changing operation for women with naturally small breasts or who lose fullness and struggle to maintain their breast shape after breastfeeding. Research shows that it is one of the most performed cosmetic procedures a worldwide. In fact, a 44% increase in breast augmentations was reported in 2021, with over 365,000 surgeries performed. While these surgeries are being conducted in many clinics and hospitals worldwide, one surgeon, Dr. Adam Kinal, is making waves in the plastic surgery industry.
Dr. Adam Kinal is a board-certified surgeon with the American Board of Surgery and is a fellow trained cosmetic surgeon with the American Board of Cosmetic Surgery, holding a medical license in 4 states, including California, Tennessee, Georgia, and Florida. During his fellowship program, this prominent Orlando cosmetic surgeon performed 1200 surgeries, and since then performed thousands of cases. His vast experience and exceptional success rate with his clients make him one of the best breast surgery specialists in the US.
Dr. Adam's time spent at the highly active hospitals in Los Angeles gave him valuable experience in the arena of plastic/reconstructive surgery, including breast cancer surgery, laparoscopic surgery, hepatobiliary, colorectal, and bariatric surgery. Moreover, he is an expert when it comes to body surgeries which is where his passion lies. According to Dr. Adam, breast augmentation, or augmentation mammoplasty, more commonly referred to as boob jobs, is a procedure to reshape the breasts with an implant to make them appear fuller and larger.
Explaining why women should seek breast surgeries, he states, "Many women go for breast enlargement procedures to correct hypoplastic breasts. Most women who book appointments for breast implants are incredibly self-conscious about the size and shape of their breasts. Some of them have even developed social anxiety or a lack of confidence. Some women opt for surgery to correct asymmetry or capsulated implants. Despite what the reason is, they have the right to change their body according to their desires, especially when it comes to their breast. Since the introduction of silicone gel prosthesis in 1964, breast augmentation has become the most commonly performed operation in cosmetic surgery. "
Many people might be concerned about silicon or saline implants, but extensive research has proven that these are entirely safe materials. According to Dr. Adam Kinal, different doctors specialize in various other cosmetic procedures. His interest in cosmetic procedures led him to this industry. While breast augmentation can be a comparatively simple elective procedure, it requires specialized skills, training, and experience to perform correctly. The greatest benefit of breast implants is the boost in self-confidence patients get following the procedure.
Besides Brest Augmentation, Dr. Adam Kinal offers various other breast procedures, including Breast Lift, Breast Implant Exchange, Breast Reduction, Capsulectomy, Gynaecomastia, Revision surgery, and Fat Transfer Breast Augmentation. With his remarkable skills, he has revolutionized the medical aesthetic world and has helped thousands of women to gain their perfect body shape. "Implant procedures can cause different scars that can be minimized with a skilled surgeon who will work with you to determine the best placement of post-surgical scars on your breasts. They will make sure you get the best treatment and satisfactory results," he shares.
In conclusion, every patient has their reason for undergoing breast augmentation. With that being said, it is always recommended to self-evaluate the surgeon as the outcome depends on them. Cosmetic surgeons like Dr. Adam Kinal approach each surgery with the patient's specific needs in mind. They explain every stage and of the procedure and perform it exceptionally. Dr. Kinal understands that every individual is unique and beautiful, and his efforts enhance their personality as well as body image. And that is what sets him apart from his competitors.