Guiding you toward the 'right healing path' – Meet Dr. Kimberly Spair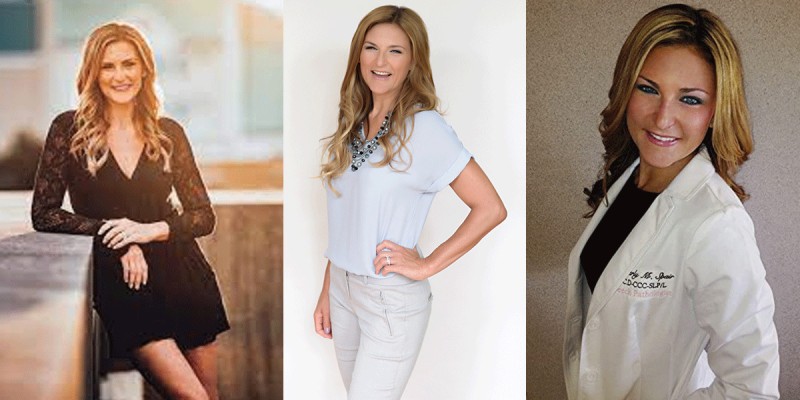 Each day we cross so many hurdles. With every individual comes a list of responsibilities to fulfill and roles to play. The balanced ratio of juggling between tasks is called life. But what happens when our health cannot keep up with the demands of life?
As humans, we are bound to fall prey to the rapid pace of life these days. Our minds, bodies, and souls get crushed at various points. Living daily with changes developing in our bodies often seems normal to us because very few people experience full vibrancy in life.
Dr. Kimberly Spair is determined to free you from symptoms and dis-ease.
What does a 'healing path' actually mean? Is it possible to overcome chronic dis-ease? Where does healing come from?
From time to time, we all deal with such questions clouding our minds.
Kimberly Spair holds a Ph.D. in Holistic Natural Health and Nutrition with an emphasis on the science of dis-ease, toxicology, and epigenetics. She has dedicated her career to supporting and empowering women, mothers, and children as they reclaim their health and vitality using food as medicine in a world that does not always align with these intentions. Dr. Kimberly sought to clear all the questions in this interview up and close.
Hello Doc, it's so nice to be sitting in your presence today. So, where would you like to start about yourself? Your educational background, perhaps?
Dr. Kimberly: I'm so glad you're here and thank you for such a detailed introduction. You summed up what I do. But sure, I'd love to share my educational background with you all, as it's quite a diverse part of my journey.
So, in 2005 I completed my Bachelor of Science in Speech Pathology and Special Education. Later on, I graduated in 2009 from the University Of South Carolina – School Of Public Health with a masters in communication Sciences and Disorders. And in 2020, aka the pandemic year, I completed my PhD in Holistic Health and Nutrition.
How come you landed in this specific field of healing for women and chronic illnesses?
Dr. Kimberly: I started my practice with a passion for recovery that is fueled by my own healing journey and the desire to share the light of healing with all who need it.
I was diagnosed with Lyme disease in 2012. I suffered through countless doctors, medications, and tests, only to feel worse. Anthony William (medicalmedium.com) then entered my life and changed everything with his proven protocols. After experiencing it all myself, I realized that there are many others like me who are left questioning healing and navigating chronic symptoms.
What is health and wellness to you?
Dr. Kimberly: Being free of symptoms and disease, feeling good in your own skin, feeling grounded and mentally peaceful.
Healing is a JOURNEY, and there are many paths we can take. Some will lead to TRUE healing. I am here to shout from the rooftops that YOU can heal! I'm ready to help you understand that you are NOT your diagnosis, and you have OPTIONS when it comes to your health and the health of your children. As a wife and a mother to three littles, my passion and expertise center around women, children and families.
What other healing capabilities do you enlighten people with besides being a speech pathologist and expert in nutritional science?
Dr. Kimberly: I wouldn't use the word capabilities for myself when it comes to healing others because I believe healing is inside of you. However, if you ask me about my training and specializations, then I am a yoga therapist. I also have training in the Emotional Freedom Technique (EFT), Reiki, and homeopathy. I use my knowledge through courses and lectures so that others can learn how to make small changes that encourage healthy development, detoxification, and healing at a cellular level.
Are there any specific age groups you consult?
Dr. Kimberly: Not really, no. I love to work with women, children, and families. I work with anyone who is looking for solutions to their fatigue, tingles, numbness, brain fog, migraines, pain, anxiety and depression, to children suffering from attention and learning difficulties, impulsiveness, food allergies, autism and developmental delay. Beginning with a nutrient-dense, whole foods approach that sees food as medicine, I tailor my treatment plans to meet the individual's needs, whether it is detoxification through whole foods, boosting nutrient intake, emotional therapies, supportive herbs and supplements, homeopathy or other interventions.