How To Find Previous Tenants of a Property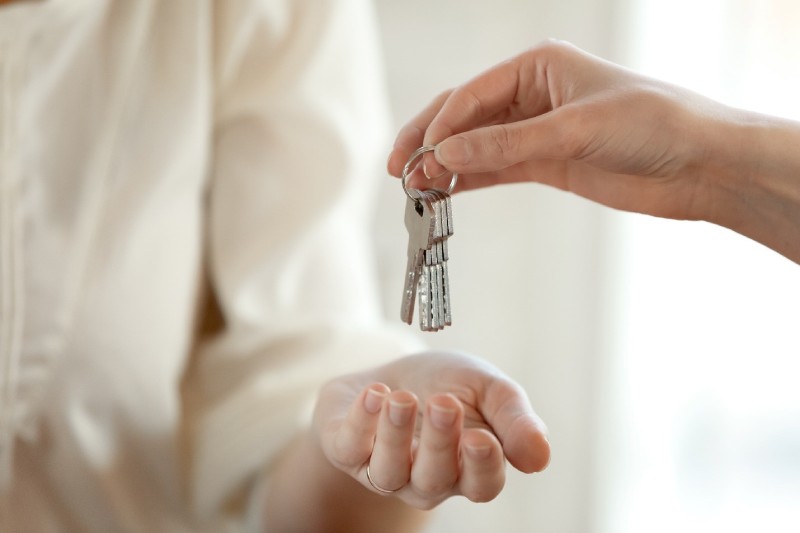 Finding a previous property's tenants doesn't need to be a confusing process. Our article gives you the best search methods for locating this information.
Finding the previous tenants of a property is something that many individuals may need to do, especially when it comes to tracking down information about the property they are moving into or purchasing, or attempting to collect on any unpaid rent. Finding a property's previous tenants can seem confusing at first, but it doesn't need to be.
Our article details how to find the previous tenants of a property and gives tips on gathering all the information you may need.
Why Locate a Former Tenant?
There are many reasons why someone might want to locate the former tenant of a property. We list the most common reasons for conducting this type of search below.
To find out where to forward mail or packages.
The individual was a family member or friend, and you want to know how to contact them properly.
To serve the previous tenant with legal paperwork, such as in the case of unpaid rent or property damages.
To ask previous tenants about the property's history or their experience with a certain landlord.
It's important to note that this is not a complete list of reasons why you might want to locate a former tenant, as many reasons behind this search are highly personal and situation dependent. As long as you aren't searching for this information with ill or illegal intent, you can research the previous tenants of a property for any reason.
Methods To Find Previous Tenants of a Property
The following methods are all easy ways to find the previous tenants of a property. However, make sure that you try out each method, as you never know which one will give you the best and most accurate results.
Reverse Address Searches
The simplest and quickest method to find the previous tenants of a property is using a reverse search engine; all you have to do is enter the address you're curious about and then click to begin the search. Once you run the search, public records about who lived at the address previously will be compiled into one easy-to-read report, and you can find the name of the previous tenants if you don't already know this information. From there, you can search for the name to figure out the current address of the property's previous tenants or other important contact information. Our favorite is Information.com's reverse address lookup; since it also brings up social media accounts connected with the past tenants, it can make it easier to reach out to them.
Utilize the Post Office
The post office is one of the most helpful resources that you can use to find the previous tenant of a property. The best method is to utilize the post office's forwarding address service.
To use this method, you need to send a letter to the tenants at their last known address. Write "return address service requested" on the envelope, and the post office will inform you of the tenant's new address while forwarding the letter on your behalf. This service is typically valid for a year after the tenant has moved to a new address.
If it has been over a year, the post office will return the letter to you, notating the wrong address and providing you with the new one. Either of these methods can give you the address of a previous property tenant, so you can easily contact them.
In certain legal circumstances, landlords of properties can submit a Freedom of Information Act request to the post office. This request will typically need to include the landlord's current address, telephone number, and why they are requesting the forwarding address of a previous tenant.
Speak With Your Landlord
If you are moving into a property or renting from a landlord and you have questions or wish to speak to a property's previous tenants, you may be able to speak to the landlord. The landlord might be able to provide you with their forwarding address, as they typically collect this information in case they need to contact tenants once they have moved out.
However, if you are attempting to speak with the previous property tenants because of an issue you are having with the property or the property's landlord, speaking directly to the landlord about contacting the previous tenants might raise some suspicion or questions. Therefore, it might be better to consider the other search options on our list if you are trying to keep your search for a property's previous tenants private.
Check Public Records
Public records such as property records and tax information held at a county clerk's office are a great way to learn more about a property's history and its previous tenants. If you want to check public records like this, you will have to access the county clerk's office or another local records-keeping office online or by visiting in person. Make sure to utilize the website or visit the county clerk's office where the property is located.
You will need to have the address of the property you are searching for to access accurate records about its history, such as tax payment, ownership, and general property history information. You may be able to speak to staff working at the county clerk's office for assistance finding this information.
Once you have the name of the previous tenants, you can perform searches on them via the county clerk's database and track down their current addresses. It's important to note that the previous tenants must live in the same county to continue your search via that particular record office.
Consult Friends and Family
If the previous tenant of a property is someone you've associated with, you may be able to speak with friends or family to learn more about where they have moved and their current contact information.
However, if you are trying to find this information because of an ongoing legal matter, ask your mutual friends and family not to let word of your search reach the tenant in question, as this can further complicate matters.
Find Previous Tenants of a Property
You might need to track down the previous tenants of a property you just moved into, recently purchased, or are planning to sell for any number of reasons. The search methods listed in our article can help you track down and get in touch with previous tenants so you can forward mail, speak about the property, or even serve court papers.
If you have more questions about locating a property's previous tenants, a reverse address search is your best bet, however, don't hesitate to contact a legal professional or private investigator who can help you with a more intensive search process.