Simplifying Property Ownership for Landlords in Seattle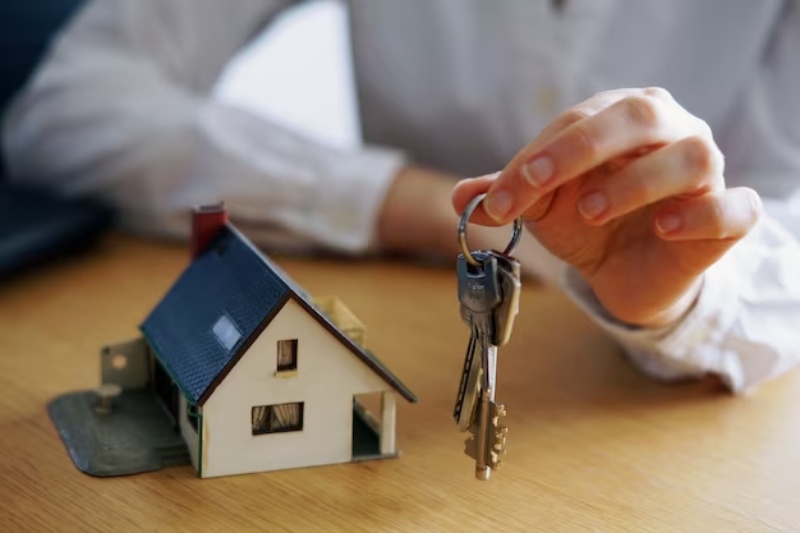 As a landlord in Seattle, "the bustling, dynamic heart of the Pacific Northwest real estate market," you know how challenging and complex it can be to manage properties. Owning real estate in Seattle is not for the faint of heart; it offers substantial rewards but also requires handling numerous opportunities and issues. From understanding local laws to finding reliable tenants and performing property maintenance, you face a daunting amount of work.
But don't worry – we're about to reveal how pioneering technology and state-of-the-art solutions make Seattle rental property management simpler than ever. This article will explore the power of sophisticated platforms to streamline tenant communication, automate tedious administrative tasks, and guarantee legal compliance. You'll gain an edge in the Seattle housing market by freeing up your time to focus on growing your property portfolio and boosting tenant satisfaction. If you're ready to revolutionize property ownership, let us introduce you to the Seattle landlord's key to hassle-free management.
Property Management in Seattle
Seattle property management has become a hot topic for real estate investment due to its market's impressive growth over the years. Recent statistics show that Seattle's median home price has steadily risen by about 8% yearly, underscoring the upward trend in real estate values. With an average rental yield of about 4-5 percent, Seattle's rental market is still strong.
High-skilled workers have been drawn to Seattle by the city's thriving tech sector, which global leaders like Microsoft and Amazon lead. Due to the steady demand for housing that this talent influx has fueled, conditions have become favorable for property owners. Seattle also has a high quality of life, with first-rate medical facilities, top-notch dining options, and a wide range of recreational opportunities. As one of the most environmentally conscious cities in the country, the city has established a reputation for sustainability and green initiatives. Even though Seattle's real estate costs are somewhat higher than those in some other cities, the potential returns on investment make it an appealing option for buyers. Currently, the average home costs around $800,000 in Seattle, but it's important to remember that prices vary by neighborhood and type of property.
10 Tips to Simplify Property Ownership for Landlords in Seattle
1. Embrace Technology: The Digital Landlord
Technology is our best friend in the modern era, and landlords can use it to simplify property management. Use property management software to keep tabs on rent payments, communicate with tenants, and manage maintenance requests. Installing smart home appliances like remote-controlled thermostats or keyless entry systems is great for smooth operations. Adopting technology improves the overall tenant experience while also streamlining daily activities. Technology allows landlords to stay on top of trends and give their tenants a modern, effective rental experience.
2. Outsourcing: The Art of Delegation
You don't have to do everything yourself to be a successful landlord. When it comes to streamlining property ownership, outsourcing specific tasks can change the game. Hire a property management company to handle tenant screening, lease negotiations, rent collection, and maintenance schedules. You can concentrate on other areas of your life and enjoy the advantages of passive income without the strain of micro-management by leaving these duties to experts. In addition to freeing up your time, outsourcing property management tasks allows you to benefit from the knowledge of experts who can successfully navigate complex legal and regulatory issues, ensuring that your investments are compliant and your tenants' needs are efficiently met.
Did You Know?
The average Seattle home value is $831,738.
3. Stay Ahead of the Curve: Proactive Maintenance
They say prevention is better than cure, and property owners should remember this maxim. A hassle-free experience depends on proactive maintenance to avert serious problems. Plan routine inspections to find potential issues before they get worse. Invest in regular maintenance, such as HVAC upkeep, gutter cleaning, and plumbing inspections. Doing this lets you identify minor repairs as soon as they occur, ultimately saving you time and money. Additionally, it maintains the condition of your property, bringing in dependable tenants and preserving its value.
4. Thorough Tenant Screening: Quality over Quantity
Dealing with problematic tenants is one of the biggest pain points for landlords. By implementing a rigorous tenant screening procedure, you can completely avoid this headache. Perform thorough background checks, including inquiries into credit, employment, and rental history. Rather than accepting a problematic tenant immediately, it is preferable to let a property sit vacant for a little while longer. Quality over quantity will ensure a stress-free rental experience and spare you the headache of eviction disputes.
5. Legal Know-How: Knowledge is Power
Navigating the legal system surrounding property ownership can be intimidating, but being well-informed is your best defense. Learn about the landlord-tenant laws in Seattle, such as those that cover fair housing practices, rent control, security deposit policies, and eviction laws. Keep abreast of any legislative changes that might impact your property. To ensure you're always in compliance with the law, think about speaking with a real estate lawyer. In addition to simplifying property ownership, being informed and proactive will shield you from conceivable legal issues.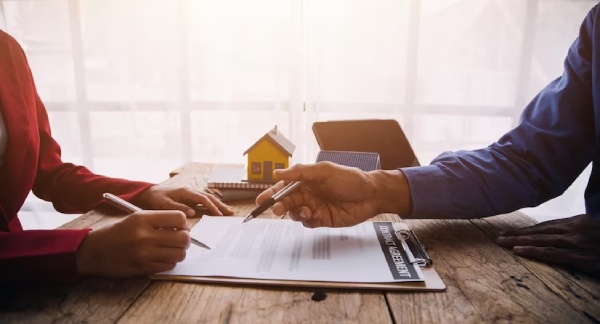 6. Effective Communication: Bridge the Gap
Effective communication is essential for a smooth ownership experience. Open lines of communication should be established right away with your tenants. Inquiries, issues, and maintenance requests should be addressed quickly. To ensure effective and transparent communication, use a variety of channels, including email, phone calls, and even text messages. A centralized communication platform or tenant portal that enables tenants to access pertinent data, submit maintenance requests, and get updates in real-time should also be implemented. By fostering a positive landlord-tenant relationship through effective communication, you can address problems quickly, prevent misunderstandings, and create a peaceful living environment.
Did You Know?
The median rent in Seattle currently stands at $1,586 for a 1-bedroom apartment and $1,917 for a 2-bedroom.
7. Streamline Rent Collection: Embrace Online Payments
The days of collecting rent by means conventional as checks or cash are long gone. Adopting online payment methods will streamline the rent collection process. Give your tenants the option to pay their rent electronically using specialized online rent collection services. This reduces the likelihood of late fees or lost payments and saves time and effort. Adopting digital rent collection techniques simplifies money management and maintains a steady cash flow.
8. Optimize Lease Agreements: Clarity is Key
The basis of an effective landlord-tenant relationship is the lease. To comply with Seattle's rental laws, ensure your lease agreements are precise, extensive, and tailored to those needs. Include necessary provisions like rent due dates, maintenance obligations, and pet policies. Clearly state the rights of the landlord and the obligations of the tenant. To ensure your lease agreements are complete and safeguard your interests, consider getting legal counsel. By optimizing lease agreements, you can avoid misunderstandings, reduce conflicts, and create a strong foundation for a hassle-free tenancy. Being proactive in keeping your lease agreements current demonstrates your dedication to running a professional and compliant business.
9. Organize Financial Records: Simplify Tax Season
Financial obligations, such as taxes, come along with property ownership. By keeping your financial records organized all year long, your tax season will be a lot easier. Keep thorough records of your rental income, costs, and maintenance expenses. For accurate reporting, keep personal and rental property expenses apart. Consider using accounting software or hiring a certified public accountant to help you keep track of and organize your financial information. By practicing efficient planning skills, you can simplify tax preparation, maximize deductions, and reduce tax season stress.
Did You Know?
The median home price for single-family homes in the Seattle market in November 2022 was $730,000, a 2.1% increase year over year.
10. Continuous Education: Learn and Adapt
Constant change occurs in the world of property ownership, so staying current is essential. To improve your knowledge and adapt to shifting trends, make it a habit to continue your education. Participate in webinars, workshops, and seminars about landlord-tenant laws and property management. To network with other landlords and learn useful tips, join regional landlord associations or online discussion boards. You can stay one step ahead, make informed decisions, and simplify your property ownership journey by keeping up with industry updates, market trends, and best practices.
End Note
The chance to be a part of a thriving and vibrant community is accompanied by owning property in Seattle. Seattle is a promising option for investors looking for long-term growth and a thriving urban lifestyle thanks to its robust economy, rising property values, and exceptional quality of life. Landlords can restructure operations, save time, and improve tenant satisfaction by embracing cutting-edge tools and updating regional laws. Technology-driven solutions automate administrative tasks, allowing landlords to concentrate on fostering relationships and expanding their portfolios. Landlords can navigate difficulties and take advantage of opportunities by taking a proactive approach to maintenance and adjusting to market dynamics. Landlords can streamline their property ownership process and prosper over the long term in Seattle's booming real estate market by implementing these strategies.