Hylife: Experience modern lifestyles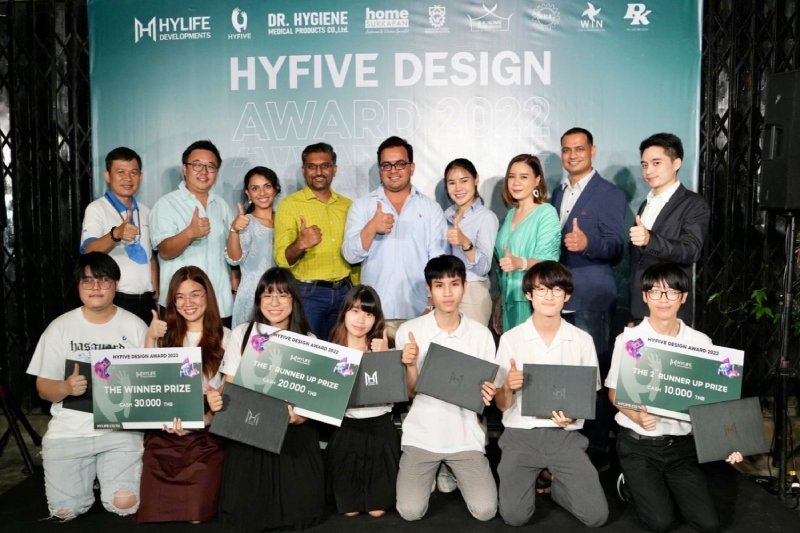 Hylife is a comprehensive real estate company that provides clients with easy access to expert guidance on commercial and residential properties, boosting value and assuring a unified strategy for managing their properties in Thailand. The company was founded to provide residents of Chiang Mai and visitors from across the world with a comfortable and convenient place to call home. To cater to the needs of today's consumers and accommodate their active and dynamic lifestyles, the company places a premium on designing a novel and imaginative design that prioritises both safety and an outstanding atmosphere. Improving the residents' quality of life is their top priority.
Hylife is a real estate organisation that builds a one-of-a-kind and innovative structure while ensuring safety and providing an exceptional environment to enable locals and internationals to live contemporary lifestyles. Condominiums, single-family homes, and villas are only some of the diverse varieties of housing that Hylife has built with the assistance of highly experienced local and international real estate industry experts.
Hylife is centred around DESIGN+BUILD, a local team of professionals in workspace design and delivery who were brought together by a shared distaste for conformity.
Hylife has two real estate companies under its umbrella: Hylife Developments Co., Ltd. and Hylife Property Development Co., Ltd.
Hylife Developments Co., Ltd.
As a boutique developer based in Thailand, Hylife Developments Co., Ltd is committed to combining eco-friendliness, practicality, and aesthetics to produce homes that are as desirable as they are unique. It is headed by a conscientious team of industry professionals who bring considerable development expertise, design excellence, and technical aptitude and are guided by innovative thought and market understanding.
The devoted team manages every aspect of the project, from feasibility studies to design development and construction, as well as managing the project from start to finish and managing the property after it is finished. This helps ensure that every aspect of the project is flawless.
Hylife Property Development Co., Ltd.
Hylife Property Development has a current portfolio of over a thousand Rai of land in Thailand, and they are engaged in land and building acquisitions and site management. The organisation's mission is to acquire and grow its land bank for high-quality developments under the direction of a team of professional site specialists that includes architects, planners, and valuation analysts.
When building homes, Hylife Property Developments is all about making improvements and improving them. In addition, they think it's important to provide homeowners with lasting value by providing them with access to high-calibre amenities that help them forge stronger bonds with their loved ones and the people who live and operate in their community as a whole.
In response to the growing demand, the Thai government has suggested allowing affluent foreigners to acquire land in Thailand in exchange for investments. Authorities in Thailand are eager to keep foreign investment in the property market; therefore, they are planning new investor-friendly policies for the future.
HYRENTAL: Turn your home into an investment property
The management programme that's been developed for ONLY Hylife Developments' property is intended to make it simple for the property to be rented out by providing a comprehensive selection of our expert and dependable services to boost the rental value of your property. It makes it possible for residents from Thailand, tourists, and retirees from other countries to live in your condominium or house by commercialising it as a desirable place to call home.
HYRENTAL assists to transform your holdings into a legitimate investments. That implies turning your assets into a source of income rather than just letting them sit around doing nothing productive.
Their customer relationship management (CRM) team, known as the HyRental Staff, is always ready to assist guests before, during, and after their stay to guarantee their satisfaction. Furthermore, tenants have the same privileges as property owners to use all the coveted services and amenities the building offers. To increase the probability of a room owner's listing being rented, their marketing team will promote the programme in both digital and traditional channels. A consumer or tenant can reserve a unit directly through the company's website (HyRental Program Section").