Instagram star Cherry Dana reflects on her meteoric rise to fame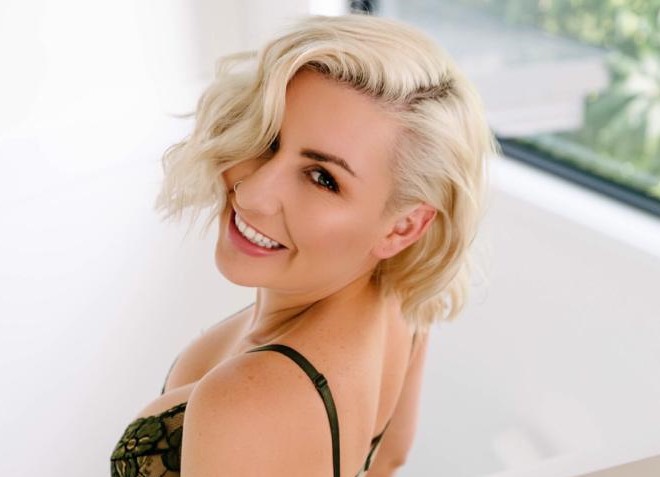 Secret of Success
One of the best pieces of advice that Cherry gives to aspiring entrepreneurs and creative individuals is to learn the art of delegation. "Don't try to be all things to all people, because it means that you are not very good at any one thing. When you try to do everything, you jeopardize your true strength, which will lead to failure," says Cherry. Cherry's social media fame was not a result of any well-thought plan. One could say that she moved into social media out of curiosity like most of us. What made her different from others is the love with which she created her content and once you do love what you do, it shows to the people surrounding you every day in the office, shop, factory, or the online space. Herein, lies the secret of Cherry's success. Cherry's content sells because selling is a transfer of enthusiasm. As a business owner, one needs to show enthusiasm for the service or product, as well as customers or readers, in Cherry's case.
Cherry is the creator and owner of Cherrydtv- an entertainment website that focuses on a wide range of topics such as dating, sex, relationships, comedy, personal well-being, and more. Cherrydtv provides positive insight into the adult industry while supporting mental health challenges. Cherry also provides personal insight into the challenges of the people in the adult industry and how she had the first-hand experience in overcoming such challenges. She guides those who are undergoing such challenges and provides support to overcome them. Her constant engagement and real-life experience make her followers connect with her and come back to her social media platform time and again. Due to her strong and loyal follower base, Cherry has been able to garner profits from her social media handle. She has been collaborating with global brands as an expert voice turned internet celebrity. Just like in any business, the owner wants her customers/clients to return and bring their friends, Cherry has been quite successful in meeting this expectation. Many businesses forget that providing great customer service is important. Unless the business owner provides better service for her customers/clients, they will not be more inclined to come to you the next time they need something and will instead move to your next competitor. Cherry is an ardent believer in this fundamental business principle. "I believe my positive energy and authenticity shines through my content allowing my viewing audience to relate on a personal level. The effort I put into interactions across my social platforms allows me to connect on an intimate level with each of my viewers," says Cherry.
Social media by chance
Cherry had aspired to be a professional dancer and moved to Mexico to be trained into one. She had to surrender her plans due to long-term injuries and eventually started waitressing in the adult industry to pay for her education. It was during her waitressing days that she hopped into Instagram and Snapchat, both of which received immense popularity and went viral within a few years.
Despite being a confident voice in issues about the industry and mental health, Cherry recognizes the need to consistently seek ways to improve one's skills and abilities and is always open to new ideas and approaches needed to grow her circle of influence.