Interesting and Fun Facts about Oskar Sala, a German physicist, composer, and pioneer of electronic music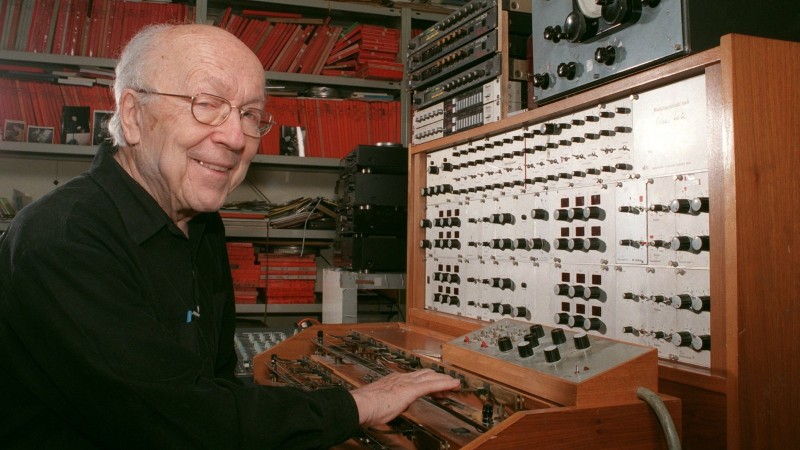 Search engine giant Google celebrates the 112th birthday of Oskar Sala, a 20th-century German physicist, composer, and pioneer of electronic music, with a Doodle on July 18, 2022. Here are some exciting, interesting, and fun facts about Oskar Sala.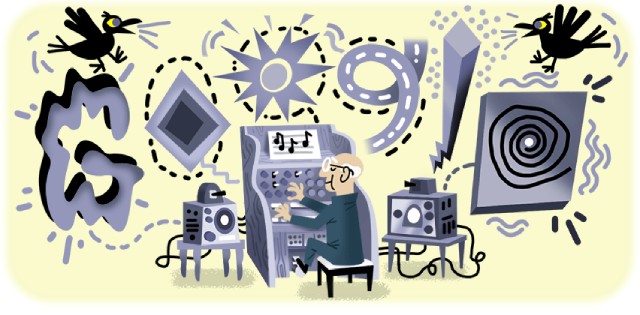 Here is a look at the life and work of Oskar Sala.
25 Interesting and fun facts about Oskar Sala
Oskar Sala was born in Greiz, Germany, in 1910 and was immersed in music since birth. His mother was a singer and his father was an ophthalmologist with musical talent. At 14, Sala started making compositions and songs for instruments like the violin and piano.
Oskar Sala was known for creating and mastering the trautonium, charged as the world's first electronic musical instrument on its invention in 1929.
German inventor/composer Oskar Sala is most popular for his role in inventing the Trautonium: one of the earliest electronic instruments and a contemporary of the French Ondes Martenot and Russian theremin.
Oskar Sala studied piano and organ during his teenager, performing classical piano concerts as a youth.
In 1929, he moved to Berlin to study piano and composition with composer and violist Paul Hindemith at the Berlin conservatory.
Oskar Sala additionally followed the experiments of Dr. Friedrich Trautwein, at the school's laboratory, learning to play with Trautwein's pioneer electronic instrument, the Trautonium.
On 20 June 1930, Oskar Sala and Paul Hindemith gave a public performance at the Berliner Musikhochschule Hall called "Neue Musik Berlin 1930″ to present the Trautonium.
Later Oskar Sala visited Germany with the Trautonium; in 1931 he was the soloist in a performance of Hindemith's Concert for Trautonium with String Quartet.
He likewise soloed in the debut of Hindemith student Harald Genzmer's "Concert for Trautonium AND Orchestra".
Oskar Sala had been a pupil of Friedrich Trautwein, the inventor of the Trautonium. Be that as it may, physicist Sala studied music with Paul Hindemith in 1930 at the Berlin Conservatory and played his compositions for Trautonium.
Sala studied physics at the University of Berlin somewhere between 1932 and 1935. He assisted with developing the "Volkstrautonium", a Trautonium that Telefunken wanted to promote.
In 1935, Oskar Sala constructed a "Radio-Trautonium", and in 1938 a compact model, the "Konzerttrautonium".
From the beginning with Trautwein, Oskar Sala created pieces for Trautonium and performed them with the Berlin Philharmony directed via Carl Schuricht in 1940.
From his 40s, he devoted himself to film scoring and assisted various classics with acquiring their musical refinements. In 1960, Alfred Hitchcock was unsuccessfully looking for an acoustic environment for his eerie bird scenes until Sala persuaded him to utilize his Trautonium-generated sound effects.
Oskar Sala was an inventor of the mixtur-trautonium, one of the first electronic musical instruments and a precursor of the electronic synthesizer. A virtuoso of the instrument, he was the only person who could play the instrument appropriately.
In 1948, Oskar Sala further developed the Trautonium into the Mixtur-Trautonium. The Mixtur-Trautonium considered for the first time in music history the execution of sounds that had just been known in theory since the Middle Ages, however, was rarely really playable.
Oskar Sala's invention opened the field of subharmonics, the symmetric partner to suggestions, with the goal that a completely particular tuning advanced.
His instrument, the Mixtur-Trautonium was first acquainted with the public in 1952 and soon obtained international licenses for its circuits. Its gigantic architecture remains so extraordinary that no one can imitate the instrument nor interpret any of its compositions.
That same year, Harald Genzmer delivered the score to the first Concert For Mixtur-Trautonium And Grand Orchestra.
During the 1950s, Oskar Sala additionally develops the Quartett-Trautonium.
During the 1940s and 1950s, he dealt with many film scores. In 1958 he founded his own studio at Mars film GmbH (4th incarnation) in Berlin. There he produced electronic soundtracks for such movies as Veit Harlan's Different from You and Me (1957), Rolf Thiele's Rosemary (1959), and Fritz Lang's Das Indische Grabmal (1959).
Oskar Sala made the non-musical soundtrack for Alfred Hitchcock's film The Birds.
He got many awards for his film scores, however never an Oscar. He additionally accomplished a lot of work on German commercials, generally quite one referred to as HB's little man.
Oskar Sala was an honorary Senator of Berlin.
On July 18, 2022, Google featured a Doodle on its homepage to celebrate Oskar Sala's 112th Birthday.