Interesting Facts about Dr. Bhupen Hazarika, an acclaimed Assamese-Indian singer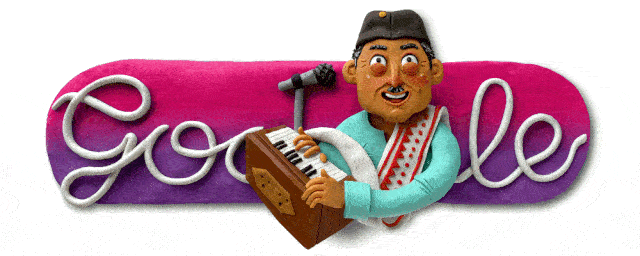 Search engine giant Google celebrates the 96th birthday of Dr. Bhupen Hazarika, an Indian playback singer, lyricist, musician, poet, actor, and filmmaker from Assam, widely known as Sudha Kontho, with Google Doodle on September 8, 2022. Here are some interesting and fun facts about Dr. Bhupen Hazarika.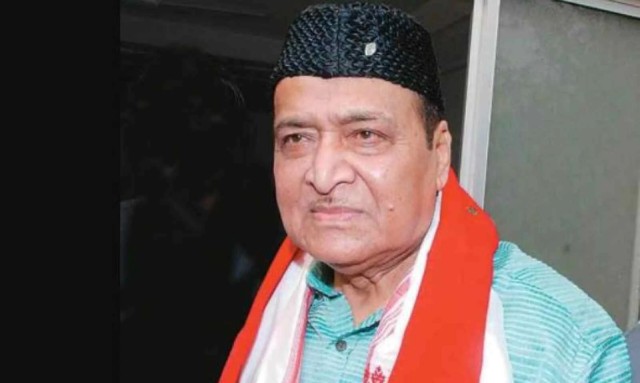 Here is a look at the life and work of Dr. Bhupen Hazarika.
Personal
Birth name: Bhupen Hazarika
Birth date: 8 September 1926
Birthplace: Sadiya, Assam Province, British India
Died on: 5 November 2011 (aged 85)
Death place: Kokilaben Dhirubhai Ambani Hospital, Mumbai, Maharashtra, India
Other names: Sudha Kontho
Education:

Cotton University,
Benaras Hindu University,
Columbia University

Sun Sign: Virgo
Famous as: Poet, lyricist, songwriter, composer, singer, music director, filmmaker
Notable work:

Rudaali
Darmiyaan: In Between
Gaja Gamini
Daman
Indramalati

Father name: Nilakanta Hazarika
Mother name: Shantipriya Hazarika
Spouse(s): Priyamvada Patel
Notable Awards:

Padma Shri (1977)
Dadasaheb Phalke Award (1992)
Padma Bhushan (2001)
Sangeet Natak Akademi Fellowship (2008)
Asom Ratna (2009)
Friends of Liberation War Honour (2011)
Padma Vibhushan (2012) (posthumously)
Bharat Ratna (2019) (posthumously)
25 Interesting Facts about Dr. Bhupen Hazarika
Bhupen Hazarika was born on September 8, 1926, in Sadiya, Assam, British India, to Nilakanta Hazarika and Shantipriya Hazarika. He was the eldest of their ten children.
During his childhood, his family moved a few times before settling in Tezpur where his musical talent was spotted by Jyotiprasad Agarwala, the prominent Assamese lyricist, and Bishnu Prasad Rabha, a famous Assamese artist.
In 1936, Dr. Bhupen Hazarika traveled with his mentors to Kolkata where he recorded his first song at the Aurora Studio for the Selona Company.
In 1939, he sang two songs in the film 'Indramalati'. He composed his first song, 'Agnijugor Firingoti Moi', at 13 years old.
Dr. Bhupen Hazarika received his early education from Sonaram High School in Guwahati, Dhubri Government High School in Dhubri, Tezpur High School, and Cotton College. Afterward, he attended Banaras Hindu University where he finished his graduation and post-graduation, acquiring his BA (1944) and MA (1946) in Political Science.
In 1949, he got selected to Columbia University, New York, on a scholarship and earned his doctoral degree in 1952 on his thesis "Proposals for Preparing India's Basic Education to use Audio-Visual Techniques in Adult Education".
Interesting Facts about Indian writer Pu La Deshpande
While at Columbia University, Bhupen Hazarika was impacted by Paul Robeson, a civil rights activist, and composed his song 'Bistirno parore', because of the imagery and theme of Robeson's 'Ol' Man River'. He likewise composed a few different songs in Indian languages.
While learning at Columbia University in New York, Dr. Bhupen Hazarika met Priyamvada Patel and they later got married in 1950. They were honored with a son, Tej Hazarika, in 1952.
In 1955, Bhupen Hazarika served as the Secretary of the Reception Committee of the Third All Assam Conference of IPTA. He likewise served as a teacher at Gauhati University yet left the job after a few years and moved to Kolkata.
Afterward, Dr. Bhupen Hazarika became a director and made award-winning Assamese movies, for example, 'Shakuntala Sur' (1961) and 'Pratidhwani' (1964). Some of his other directorial ventures incorporate 'Lati-Ghati' (1966), 'Chik Mik Bijuli' (1969), 'For Whom the Sun Shines' (1974), and 'Mera Dharam Meri Maa' (1976).
Bhupen Hazarika likewise worked as a composer making immortal music for the vast majority of Assamese movies and Bangla films, for example, 'Aarop' (1973), 'Chameli Memsaab' (1975), and 'Shimana Perye' (1977).
Dr. Bhupen Hazarika was likewise an eminent Assamese and Hindi playback singer and lent his mesmerizing voice to films, for example, 'Era Bator Sur' (1956), 'Shakuntala Sur' (1961), 'Titash Ekti Nadir Naam' (1973) and 'Rudaali' (1993).
Some of his later works as a composer and singer in movies incorporate 'Darmiyaan: In Between' (1997), 'Gaja Gamini' (2000), and 'Daman: A Victim of Marital Violence' (2001). His last film as a playback singer was 'Gandhi to Hitler' (2011).
Dr. Bhupen Hazarika composed a few of the most famous Assamese songs including 'Bistirno Parore', 'Moi Eti Jajabor', 'Ganga Mor Maa', 'Bimurto Mur Nixati Jen', 'Manuhe Manuhor Babey' and 'Buku Hom Kore'.
One of his significant contributions to Hindi cinema was being the music director of outstanding movies, for example, 'Arop', 'Ek Pal', and 'Rudaali'. He additionally won the 'Best Music Director National Award' for 'Rudaali' in 1993.
In 1977, Dr. Bhupen Hazarika was awarded Padma Shri, the fourth highest civilian award in the Republic of India.
In 1979, Dr. Bhupen Hazarika won the Arunachal Pradesh Government's Gold Medal for his outstanding contribution towards Tribal Welfare and the Upliftment of Tribal Culture through cinema.
In 1987, he was honored with the 'Sangeet Natak Akademi Award', the highest Indian recognition given to practicing artists.
In 1992, Dr. Bhupen Hazarika got the esteemed 'Dadasaheb Phalke Award', India's highest award in cinema, from the Government of India.
In 2001, he was presented the Padma Bhushan, the third highest civilian honor in the Republic of India.
In 2009, Dr. Bhupen Hazarika got the Asom Ratna, the highest civilian award in the State of Assam.
In 2012, he was posthumously awarded the Padma Vibhushan, the second highest civilian award in the Republic of India.
On January 25, 2019, Dr. Bhupen Hazarika was awarded the Bharat Ratna, India's highest civilian award.
Interesting facts about Indian biomedical researcher Dr. Kamal Ranadive
Dr. Bhupen Hazarika died on November 5, 2011, of multi-organ failure, in Mumbai, India. His body was incinerated close to the Brahmaputra River in a plot of land donated by Gauhati University.
On September 8, 2022, Google featured a Google Doodle on its homepage in India for celebrating Dr. Bhupen Hazarika's 96th Birthday.
Presumably, Dr. Bhupen Hazarika was a man of talents who played a few roles in his real-life being as a playback singer, director, poet, composer, journalist, and so on. He was a bright student in his time and served the film industry by composing beautiful music, giving his valuable voice, and directing films. He will always be remembered for his works and talent.