Lifestyle
Interesting Facts about Indian writer Pu La Deshpande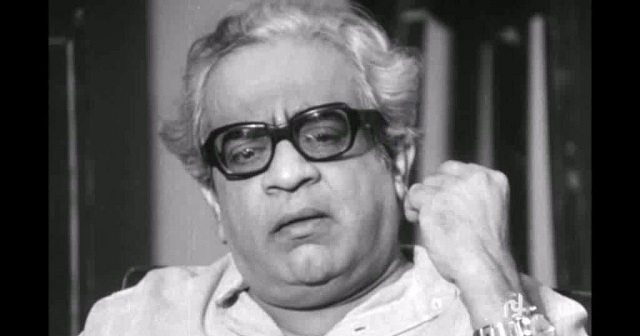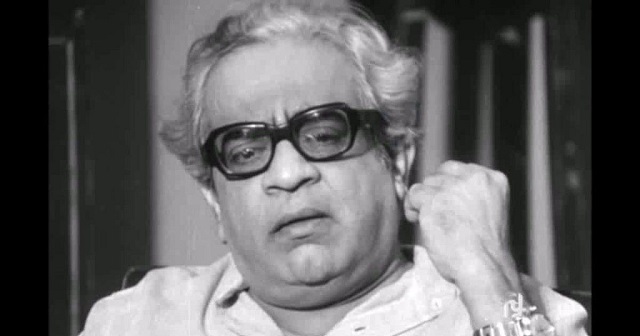 Google Doodle celebrates the 101st birthday of Indian Marathi writer and humorist Purushottam Laxman Deshpande (पु. ल. देशपांडे), alternatively written as Pu La Deshpande; famously known by his initials "Pu. La." or as P. L. Deshpande, on November 8, 2020. Google Doodle delineated by Mumbai-based visitor artist Sameer Kulavoor.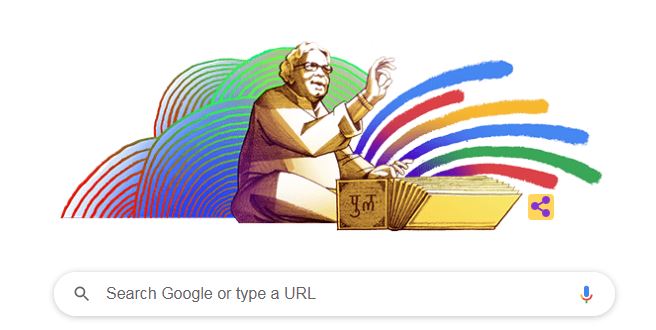 Here is a look at the life and work of Indian writer P. L. Deshpande.
Interesting Facts about Pu La Deshpande
Personal
Birthdate: 8 November 1919
Birthplace: Mumbai, Maharashtra
Died on: 12 June 2000 (aged 80)
Death place: Pune, Maharashtra
Father name: Laxman Trimbak Deshpande
Mother name: Laxmibai Laxman Deshpande
Spouse(s): Sunita Deshpande
Nationality: Indian
Other names:

Purushottam Lakshman Deshpande
P. L. Deshpande
Pu. La.
Bhai

Education: MA, LLB
Known for: Harmonium player, Writer, actor, composer, film, and television producer, film director, music director
Notable awards:

Sahitya Akademi Award (Marathi for Vyakti Ani Valli) – 1965
Padma Shri – 1966
Sangeet Natak Akademi Award – 1967
Sangeet Natak Akademi Fellowship – 1979
Kalidas Samman – 1987
Padma Bhushan – 1990
Punyabhushan – 1993
Maharashtra Bhushan Award – 1996
Maharashtra Gaurav (Bahurupi) Award
Other Facts
Purushottam Laxman Deshpande was born in Krupal Hemraj Chawl situated on Gamdevi Street, Chowpati, Mumbai in a Gaud Saraswat Brahmin family to Laxman Trimbak Deshpande and Laxmibai Laxman Deshpande.
His initial 8 years at the recently formed Saraswati Baug Colony are portrayed in the story named 'Balpanicha Kaal Sukhacha' or Bālpaṇicā Kāḷ Sukhācā (translation: the happy days of childhood) in his book Purchundi.
Pu La Deshpande (पु. ल. देशपांडे) learned at Parle Tilak Vidyalaya. He went to Ismail Yusuf College after secondary school and afterward Government Law College, Mumbai for LLB. Later he went to Fergusson College in Pune and got his Bachelor of Arts, (BA) in 1950 and afterward got his Master of Arts (MA) from Willingdon College, Sangli.
Pu La Deshpande additionally took exercises in playing harmonium from Dattopant Rajopadhye of Bhaskar Sangitalaya.
His first spouse (the former Ms. Sundar Divadkar from a family in Karjat) died soon after the wedding in the mid-1940s. On 12 June 1946, Deshpande married his colleague, Sunita Thakur.
Both Pu La Deshpande and his wife served as teachers in Orient High School, Mumbai. P. L. Deshpande additionally worked for certain years as a college professor in Rani Parvati Devi College Belgaum, Karnataka, and Kirti College, Mumbai.
Pu La Deshpande (पु. ल. देशपांडे) likewise worked for recently established Doordarshan, the state-owned Indian TV.
P. L. Deshpande was the first person to interview the then Prime Minister Jawaharlal Nehru on Indian TV. He was seconded to the BBC for a year-long training.
P. L. Deshpande spent some time in France and West Germany. It was this particular period and remains in these nations that his later travelogue "Apoorvai" was to be founded on. His other travelogue incorporates "Poorvaranga" and "Jave Tyanchya Desha".
Pu La Deshpande (पु. ल. देशपांडे) was a capable Hindustani classical musician.
Purushottam Laxman Deshpande composed over a few genres, he was especially notable for his humorist literature.
Pu La Deshpande proceeded to pick up notoriety as a writer, screenplay writer, director, actor, music director, and singer. He partook in a few philanthropist activities.
In 1966, Purushottam Laxman Deshpande was honored with the Padma Shri by Govt.of India.
During the 1990s, Purushottam Laxman Deshpande and his wife settled a philanthropic foundation in his name which in the years since has carried on his positive heritage through the promotion of a variety of social and cultural causes.
In 1990, Pu La Deshpande (पु. ल. देशपांडे) was honored by Govt.of India with the Padma Bhushan.
Purushottam Laxman Deshpande was also awarded Punyabhushan (1993), Maharashtra Gaurav (Bahurupi) Award, Maharashtra Bhushan Award (1996), and more.
Pu La Deshpande received an honorary Doctor of Literature Degrees from Rabindra Bharati University (1979), University of Pune (1980), and Tilak Maharashtra University (1993).
Pu La Deshpande died in Pune, Maharashtra on 12 June 2000 at the age of 80 because of complications from Parkinson's disease. He was survived by his wife Sunita. He passed on the 54th anniversary of their wedding. Sunita died after P.L. Deshpande, in 2009.
In 2002 after his demise, the Government of Maharashtra in Mumbai established the "P. L. Deshpande Maharashtra Kala Academy" to honor his contributions to Marathi literature.
A garden, Pu. La. Deshpande Udyan (otherwise called "Pune-Okayama Friendship Garden"), in Pune was named after him in remembrance.
On November 8, 2020, Google observes Purushottam Laxman Deshpande's 101st Birthday with Google Doodle.