Interview with Tiger Dorriz, the 18-year old who turned $4,000 into $110,000 from GameStop's price surge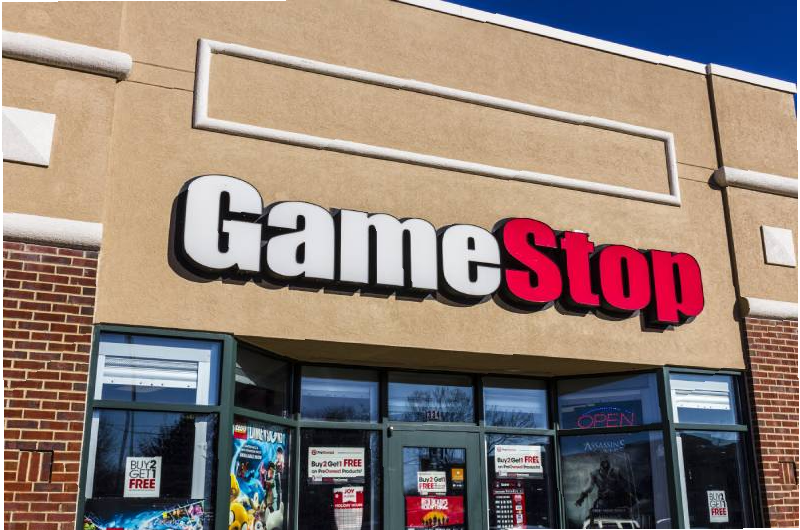 A college student who made over $100,000 off the massive Gamestop price surge of the last few weeks sat down with us to describe his rationale behind the trade & what he plans to spend his earnings on.
Tiger Dorriz is an 18-year old student at the University of Washington studying business & accounting, who began investing in stocks during the pandemic due to boredom.
"I saw that the stock market had been crushed in February, so I opened a Robinhood account & funded it just for fun," Tiger said. "Money that I would've just chucked towards shots or just wasted going out went into Robinhood, and shortly after I started to expand my knowledge by
joining various investment communities."
One of the investment communities Tiger joined is the now prominent WallStreetBets subreddit, with over 8 million members. This was the forum where GameStop stock first began to gain traction, with many posters encouraging others to buy & drive the stock's price up so as to "get back at the hedge funds," as many funds held short positions on GameStop.
And it worked. It has been reported that Maplelane Capital & Melvin Capital, two of the leading Wall street hedge funds, lost 45% and 53% of their funds in January, respectively.
With these hedge funds being big losers, the big winners in this trade included small-scale investors, including Tiger. Tiger began investing in GameStop in September, months before the stock went mainstream.
His rationale for investing?
"I saw some charts that showed GameStop's stock did really well in console release years," Tiger recalls. "With the new consoles coming out a few months from then, I believed the stock would double to $20. The original post with the charts also said it couldn't go tits up, & that was
all I needed to see to chuck [$4,000] at it."
Tiger ended up holding onto his shares for months, despite originally planning to sell on console release day in November.
"I honestly wasn't really happy with the gains up to that point[November], but when Ryan Cohen came on board with his expertise in e-commerce, I began to view Gamestop as a potential long-term investment."
What advice does Tiger have for finding the next Gamestop?
"Oh no, I got totally lucky with this pick," Tiger responded when I asked. "Gamestop is so hyped up right now because it went up so much so quickly, but with investing if you aim to get rich quickly you'll fail 9 times out of 10."Tiger also has words of warning for those who plan to follow in his footsteps & follow stock picks they see on the Wallstreetbets subreddit.
"99% of posters there will say anything to convince readers that a stock is a slam dunk pick,"
Tiger warned. "If you do join the subreddit, make sure not to invest more than you can afford to lose, only listen to users who have their real face or name on their profile, and avoid all options plays because those are super risky."

What does Tiger plan to spend his massive gains on?
"I'm going to reinvest everything mainly into property & stocks, plus definitely put aside some money for charity once I figure out my tax situation," he said. "I'm not gonna waste my money on designer clothing & jewelry, that's just not me, I'm not a materialistic person at all. My biggest
goal has always been to retire before 30 & I feel like if I play my cards right I'm well on my way to achieving that now."
And for the stocks he's in now?
"I'm still deciding how much to allocate for stocks, but I'm definitely going to be sticking around the game," Tiger said. "I've got a bit of an audience on TikTok, and I've been thinking of doing some fun investing series where I'll have my followers pick stocks & things like that."

If you want to follow along on Tiger's investment journey going forwards, you can check him out on his Youtube channel at https://www.youtube.com/channel/UCB4iTm-k4KRk3v2he3JNIQw