Seek peace with Science Divine Foundation and Sakshi Shree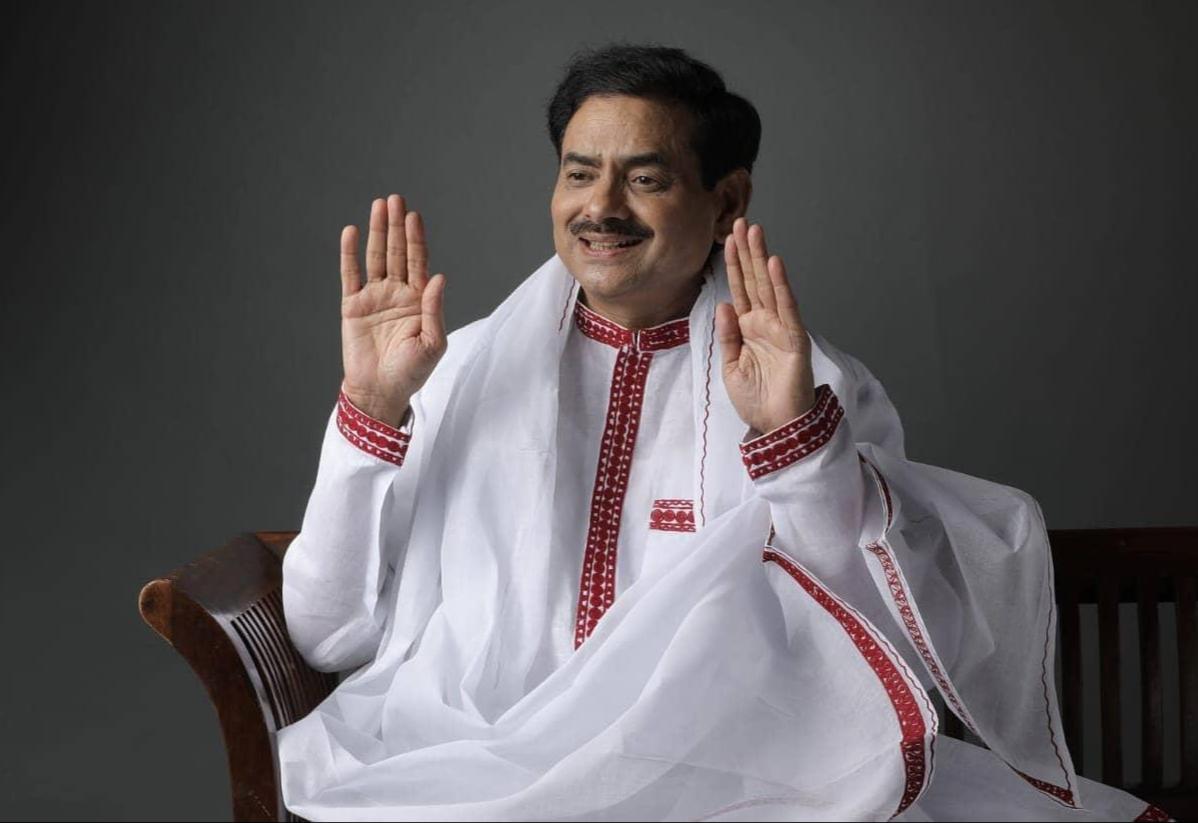 Science Divine Foundation, since its inception has been guided by its mission to spread the message of spirituality & meditation across the world. Its aim is to create a new humanity of self-realized souls with sound body and sound mind.
Headquartered out of Ghaziabad, India, Science Divine Foundation owes an immense debt of gratitude to its founding inspiration, Sakshi Shree, a new age enlightened master who does not forbid you to enjoy materialistic riches whilst showing the path to realise our highest spiritual potential.
Ever since he was endowed with spiritual wisdom & divine disposition by his spiritual master, Swami Sudarshanacharya Ji Maharaj, he left the comforts and powers that he enjoyed as one of top bureaucrats in India and has since unconditionally devoted his life to rescuing people from their drudgeries through the science of meditation and spirituality.
Through his Science Divine Life-Transforming Workshops and Seminars, Sakshi Shree has transformed the lives of millions who are now leading a stress free successful and happy life all over the world.
Sakshi Shree is bestowed with immense divine energy & cosmic powers which allows him to negotiate the dark corners of people's' past, present and future course of life and guide them to tread the path of enlightenment. His ability to unfold the complex engineering of life, an outcome of his profound experience of the Self, guides us to lead a conscious life of fulfillment.
He has simplified spirituality so that the common man can experience and benefit from it and has been working relentlessly towards freeing individuals from those ideologies, rituals, petty discriminations and belief systems that have blinded and divided humanity since time immemorial. He defines God as an all-pervading infinite energy that expresses itself in the form of peace and happiness, and experiencing this is 'enlightenment'.
While in the west, most people spend their time and energy in pursuing material gains, people in the east usually renounce the material world to attain spiritual awakening, which they believed would in turn, help them overcome sorrows of life and achieve happiness. However, Sakshi Shree emphasizes upon on maintaining a harmonious balance between material considerations and spiritual endeavours. One can enjoy both, without sacrificing one for the other, by practicing Sakshi Shree's life philosophy of "Inner Renunciation yet being totally invested in the affairs of the world " or surrendering from within and yet performing our duties as worldly beings.
Science Divine Foundation has been unceasingly undertaking social initiatives across India and helping people overcome their life challenges through life transforming workshops. It has been at the forefront of providing free education along with food & shelter to thousands of underprivileged children from slum dwellings across India, since it because it is an undeniable fact that the future of our society, our nation and in fact our whole planet lies in the tender hands of our children.
In India, approximately 60 million children in the age group of 6 to 14 years born in the slums have never seen a school, and almost 15 million children are forced to work as child laborers. Bereft of education, the future of these innocent children is very bleak and indeed is caught in the vicious cycle of poverty, crime and ignorance that holds them prisoners of the circumstances all their life.
In an effort to end this vicious cycle, Science Divine Foundation, through its social initiative arm, Jhuggi Jhopadi Shiksha Sewa Samiti ( Empowering the poor child association ) has resolved to establish Science Divine Schools all over the country for nurturing the childhood of these slum children with love & meditation while empowering them with modern education. For instance, one such school which has been established at it's ashram at Ghaziabad, India, nearly 400 children from nearby slum dwellings are taken care with love, meditation and modern education. Besides taking care of the educational needs of these children, Science Divine Foundation has been organizing medical check-up camps and food-distribution drives for the parents of these children at regular intervals.
And in order to realize this dream of upliftment of life of these slum children from across the country, Science Divine Foundation has recently kick-started its ambitious nationwide campaign of 'Roti, Shiksha, Aur Makaan' ( Food, Education & Shelter ) to make sure that the children living in slums are able to get education from Government Schools, Government Aided Schools, and/or Private Public School.
Also, to ensure that these children are not forced to work as child labour for a meagre earning for a day's meal, their families will be provided free dry ration. In addition, it aims to provide shelter to these children and their family with good living conditions so that they can study in a healthy environment. To know more about Science Divine foundation visit: www.sciencedivine.org