Creating the best multivitamin for mind, body and soul through his brand, Seiwasser – Art of Life, is an ace practitioner and coach, Yasin Seiwasser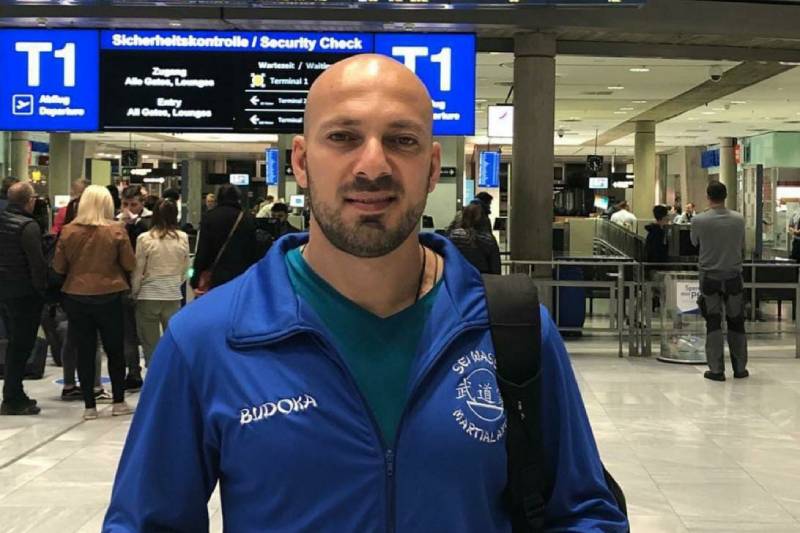 He is a European MMA Champion and has 30 years of experience in intense practices, creating an exceptional curriculum.
No matter how much ever we speak about the importance of health and wellness, can we be honest here in accepting that hardly have we paid much attention to the same? Well, adopting a healthy lifestyle and creating a healthier life for oneself is what people need to do today, after realizing how individuals are increasingly becoming prone to many health issues, which also includes many mental issues. This affects the entire foundation of our being, affecting our mind, body and soul. Yasin Seiwasser is a name that has become more popular than ever for his mindfulness practices and meditation techniques as a mental and life coach. He saw how people struggled and hence, decided to be that catalyst for change in society to help people get nearer a peaceful living. Yasin Seiwasser founded his program called 'Seiwasser – Art of Life', which has earned the recognition it truly deserves for the number of lives it has transformed already.
His program is designed and curated in a way that it can be easily used by everyone in everyday life. This has further propelled this proud German MMA Champion to the front of the industry, whose practice and training had commenced right since the time he was only eight years old. One can never imagine the hard work and consistent efforts that Yasin Seiwasser must have put since his childhood for his passion for Martial Arts and his quest to make a difference in people's lives through his knowledge and practice in mind-body techniques meditation, mental training, breathing, all by himself without any training or team.
Seiwasser – Art of Life proves the prowess and excellence of Yasin Seiwasser as a mental and life coach, who through the 7-levels program that he has created wants people to adopt various workouts and practices, which can change their perspectives towards life for the better. The first level starts with Morning workout, followed by other levels like Powerful Self-awareness, Well-being, Nutrition for body and soul, The secret five finger elements, Waking up inner energy, and Everyday life exercises. His program is known as a multivitamin for mind, body and soul and includes a host of effective techniques from Zen, Kriya Yoga, internal martial arts and so many other areas.
Yasin Seiwasser is famous all around the globe as a Peaceful Warrior. He is an MMA Champion who fought his opponent in just three seconds and held the world record for the fastest knockout for the Title Fight. He has worked for five years in different official governmental institutions for "mind & body health" and has given special business coaching for executives with being a speaker for several events, teaching seminars worldwide.
We are sure you wish to know more about this exceptional talent as a mental and life coach. Hence, do follow him on Instagram @yasin_seiwasser and his website, https://seiwasser-artoflife.com/. His other social media platforms include Facebook – https://m.facebook.com/yasinseiwasser/, Twitter – https://mobile.twitter.com/yasinseiwasser?lang=en and YouTube – https://youtu.be/2El7KuuCDGQ.