Mandys' latest track 'Bangle' ft. Gurlez Akhtar is creating a lot of buzz ahead of its release.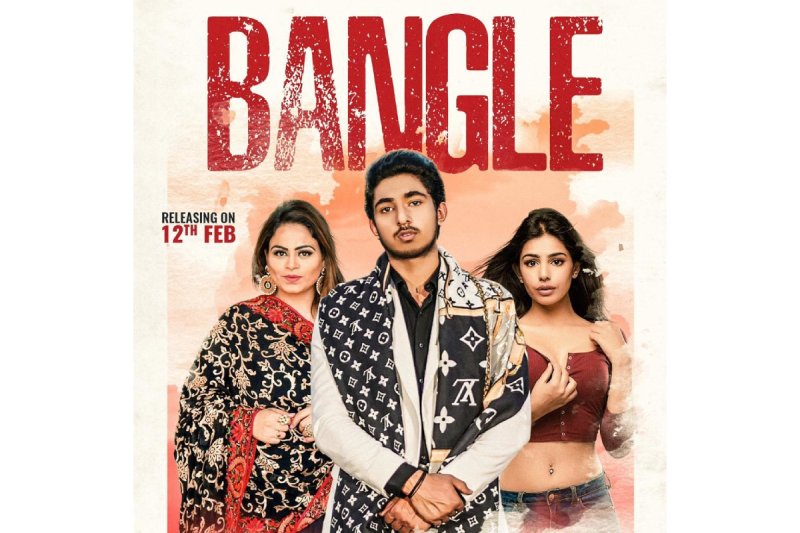 It features the talented Sarah Khatri and is slated to release on February 12, 2021.
There is so much happening all around us, and still, we are blessed with people and exceptional talents in our country who find one way or the other to come up with new art, content and music that can go ahead in astounding people. This has been proved once again right by the music company Mad World Music, which is coming up with yet another foot-tapping and melodic tracks by Mandys, ft. Gurlez Akhtar called 'Bangle'. The poster of the track already shows great promise by the artists involved in the same and when you have talented and beautiful artists like Sarah Khatri getting featured into the song, you know you are in for some great performance as well.
It is great to know more about these young talents that have tried to push their limits and radiate their brilliance through their talent, be it in acting, singing, or composing; they ace the domains as true blue professionals and passionate performers, which helps them in gaining the momentum and the love they need from their audiences.
Speaking about Mandys, this young guy exhibits every bit of becoming one of the greatest in the music industry as he has already enthralled music lovers and fans with his debut track named 'Achi Achi Lage'. Achieving great acclaim and accolades for this track has now motivated Mandys to come up with his latest track called 'Bangle', ft. Gurlez Akhtar, featuring Sarah Khatri. It is a track that has been shot by Sandy and produced by Mahesh Dahiya, under the banner of the renowned Mad World Music.
Bangle is seen as a hit already much ahead its release for the talent-packed team of the song. It is all set and ready to get released on February 12, 2021, and fans can't hold their excitement for the same.