iPayTotal's Forex merchant account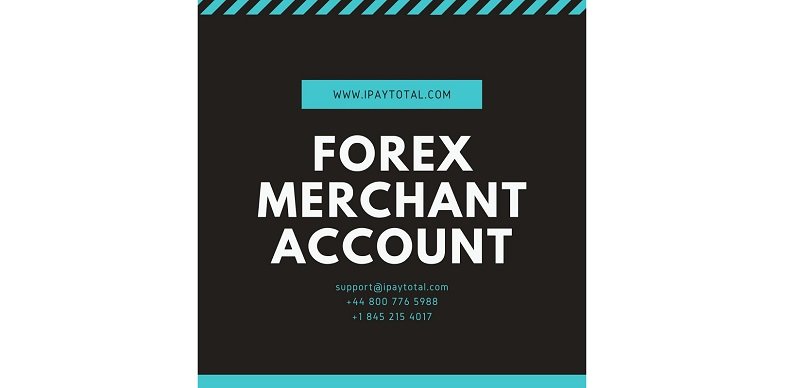 Forex is nothing but foreign exchange. Forex is a global market for trading of currencies. Forex trading is one of the most lucrative option because of the high returns a customer receives from it with a small investment as well. Forex is the largest financial market in the world.    
Let's understand why Forex is considered high risk?
Forex business is considered high risk due to various reasons. During the underwriting process the acquiring bank categorizes Forex as high risk business. Due to the high risk factor, Forex merchants often end up paying excess fee to get a merchant account. A business is considered high risk because it is prone to fraud and chargebacks. In spite of fraud and chargebacks Forex is a global trading platform and no single country can have jurisdiction over another country's currency. Also most Forex businesses do not even have license. Due to the lack of regulation , increased risk of fraud, money laundering Forex is identified as high risk business. However, all these issues will get sorted if merchants properly license their account during underwriting process. If merchants have a clean licensed account their approval will be easy and will have anti-fraud filters.
What is Forex merchant account?
This is where iPayTotal can help. iPayTotal is a high risk payment processor and if you are into Forex business you need a Forex merchant account. This account is specially designed for Forex merchants keeping in mind to process transactions by Forex brokerage firm merchants safely, securely, and without any delay. 
iPayTotal's Forex merchant account, what you can expect?
Multi-Currency processing gateway:
iPayTotal's gateway is designed in such a way that you can collect payment currencies all over the world without any hassle.
iPayTotal's payment gateway integration acts as a beneficial tool for your business growth:
iPayTotal's gateway is simple and user friendly. They have tied up with several acquirers around the world. They will help you through the underwriting process and place you with an acquirer and you can start processing.
Built-in fraud prevention:
iPayTotal understands the risk involved in Forex businesses. No business would like to go on loss. iPayTotal focuses on maximizing your revenue and growth of your business. So they have designed their gateway with powerful built-in fraud prevention filters and monitoring tools based on client behavior, ensuring any suspicious activity is blocked. Their dashboard is easy to understand and operate which provides real time transaction data.
Customized Forex Trading Business Payment Processing Solutions:
iPayTotal offers customized support based on merchants requirement. The first option is payment gateway wherein merchants can link their ecommerce website shopping cart to the gateway or they can fully customise the payment gateway with their own brand. The second option is pay by link. It is as simple as it sounds. Just send the link to your customers when they click on the link it redirects them to the payment gateway. The third option is virtual terminal wherein merchant needs to use an internet-connected computer or tablet – your customer calls you, gives you their details, and you simply complete an online form to secure payment.
Call IPayTotal now to get a Forex merchant account. With the easiest integration, completely online onboarding, feature filled checkout and best in class performance, quickly go live with IPayTotal and experience the future of payment processing.