James William Awad and The Entrepreneurial Spirit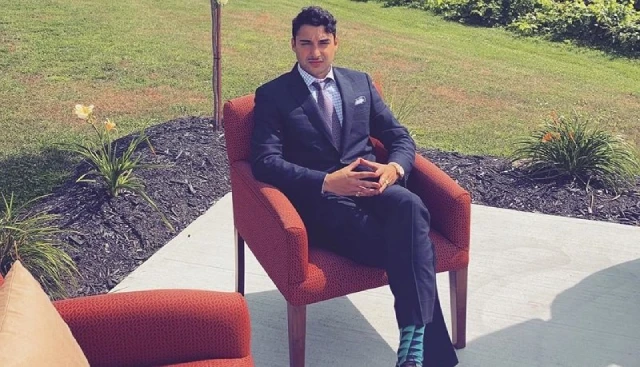 James William Awad (@senior) believes that entrepreneurial spirit is something that you are born with. The founder of Triple One which has 13 companies and counting under its belt has been building businesses since the age of 11. He started off with a video game that he finished developing by the age of 12, then he moved on to freelancing at the age of 14, and since then he's been a hacker, founder of an eCommerce company and now Triple One, which is the world's first decentralized business.
James believes that entrepreneurs are born creators. And that they will create things for the sake of creating them, and not for any outside reward. In the past, it's been much more difficult for entrepreneurs to start businesses. But now it's easier than ever, says James.
James believes that the advent of coding and the internet has brought about a new age of entrepreneurs. Entrepreneurs with the ability to build things of scale without a huge team of people surrounding them. He started his first project at the age of 11. Before the internet, most 11-year-olds would have no shot at actually building a legitimate business. Their best shot would likely be building a lemonade stand or mowing their neighbor's lawns.
Nowadays the internet allows you to start a wide variety of businesses and also allows you to work with people from all over the world. Just look at James' resume. He started freelancing at the age of 14 with companies from all over the world. He would help them code their websites in order to add advanced features. His skill set was learned on the internet, and he advertised his services on the internet. He was hired by someone who never saw his face in person, and he even used an alias because he was too young to work as an independent contractor.
But James wants to make it even easier for people to build the businesses they want to build. This is where Triple One comes in. It uses a decentralized system to take input from users all over the world. Users will be able to vote on different aspects of business, as well as contribute their skills to build the business. They'll get rewarded on a case by case basis in line with the amount of value they brought to the project.
This will allow people from all over the world to build businesses in collaboration with other people they have never met before. James is streamlining the process of building a company, and he's doing it in a way that will allow the average person to contribute as much as they want to it. Gone are the days of single-minded CEOs and corporate brass. Users will collectively decide on business decisions by voting in. And the business will either thrive or fail as a result. Either way, it's giving power back to the individuals. Almost like a business democracy.
James always wants to give back to those less fortunate than himself. But he knows that the best way to help someone out is not to give them a fish but to teach them how to fish. With Triple One, James is allowing anyone with the entrepreneurial mindset to build a business with him. He hopes that in this way, people who are motivated will be able to take responsibility for their situation, and they will have an opportunity to work their way out of it. Anyone with an internet connection can become a part of Triple One, and they can help build a business from the ground up.
Where the internet has made it easier for people to start businesses. James is trying to make it easier for people to work together to build businesses. By taking a decentralized approach to decision making and rewards, he will likely make business more ethical as well.
To keep up with James, follow him on Instagram.