5 Actionable Strategies from James William Awad's Blueprint for Success in the Music Industry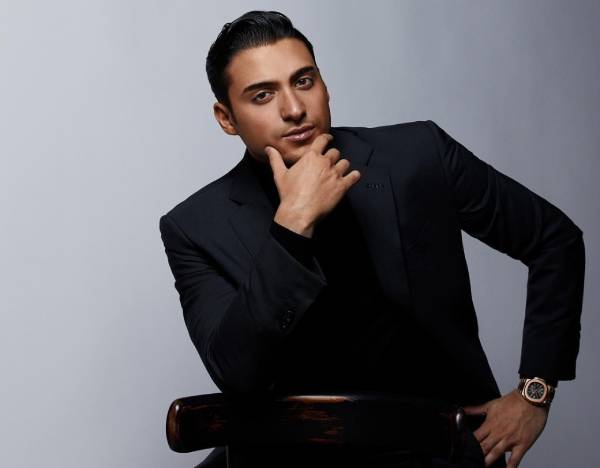 Sometimes, you just need to think outside the box to make it big. This is even more important for musicians, but the question is how unconventional you want to get. James William Awad, aka Senior, decided he wanted to reach out to restless minds, a rich yet underrepresented niche in today's diverse society, through his music. Here are the five strategies he put into action that led to his immense success.
Focus on mindset.
James William Awad has achieved his musical success by tapping into an underappreciated niche: the restless mind. Through his music, he talks to people who have lacked conversation, and the tactic has proven to be mostly effective. Senior's debut single, "Alexandra," was a huge success. His music is designed to create a cerebral experience that is new and familiar at once— familiar in that it runs through your body and impacts your very being while creating a relaxing and chilled-out vibe.
Speak to people.
As Senior Musician reaches out to a "lost" group of fans, he reassures those who feel left behind that they are valued, and they have a voice to speak not just for them but with them. If you think restless minds subsided in the 90's grunge era, think again, as this type of music is more relevant now than ever.
Be genuine.
Music without passion and soul is lackluster, characterized by the feeling that something is missing. However, that is anything but the case for James William, as his music is based upon emotion and raw truth. These are but a few of the characteristics that have made him so popular, and fans would agree that authenticity is a trait that's abundant in his music.
Create something new.
When Senior embarked on his musical journey, he set out to create a new sound. This sound is characterized by being soothing and nostalgic, but at the same time, a vibe you may not have felt before. With hits like "Alexandra" and "Sun Girl," James has created a melodic, cerebral style of music that is certain to make people sit up and take notice. Being a musician is one thing, but introducing a totally new style of music is another.
Have a backup plan.
Artists value collaboration and James William Awad is no exception. In addition to being a lauded musician, he is also a noted entrepreneur with his company 111. Heralded as the pioneer in decentralized businesses, TripleOne gives users an unusual amount of control as they determine how to build projects and support business operations. Like his musical fanbase, James puts decisions into the hands of the people when it comes to creative control as well. This revolutionary company acts as a source of residual revenue for the artist and is very effective in market research.
If you are looking for success in the music industry, follow these five steps as shared by James William Awad and see where they take you.