JEE Main 2020 – Registration, Exam Dates, New Exam Pattern, Eligibility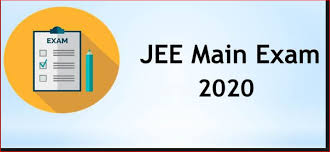 JEE Main 2020 will be conducted by NTA. It is an entrance test for admissions to the National Institute of Technology (NITs), Indian Institute of Information Technology (IIITs) and other Centrally Funded Technical Institutes (CFTIs). The exam is conducted twice in a year and in online mode.
Candidates can check below all the new changes introduced in the JEE Main 2020 test:
The age limit to apply for JEE Main has been removed. Now candidates fulfilling the eligibility criterion can apply for the exam irrespective of their age.
Candidates have to book their exam slots to appear for an online mode exam.
For JEE Main Paper 2 (B.Arch/B.Plan), it is mandatory for the candidates to have Physics, Mathematics and Chemistry subjects.
Aadhar Card is not mandatory to apply for JEE Main 2020 entrance exams.
Candidates appearing among the top 224000 qualified students will be eligible to appear for JEE Advanced.
Diabetic students can take a water bottle, fruits and sugar tablets inside the exam center.
How To Score 250+ In The JEE MAIN 2020?
The key to success in JEE MAIN is simple- Keep time for your self-study, always.
My mantra had always been very simple- study, answer tests, analyses, and sleep. Always remember,
Every game came to be won if played with the right strategy, in mind.
Make a study plan- Allot your chapters and subjects that you need to get done with, monthly. Allot the last THREE months for Mains mock tests.
Make a routine, and no matter what stick to it. Please do not torture yourself, when I say stick to your routine. Your routine should not be compromising on your sleep. At any cost.
Allot time in your self-study hours, separately for practicing questions from previous years, every time you are done with a chapter. Try enrolling into an All India Test Series- it gives you clarity about where is your rank among people who most definitely going to appear in the exams. Analyze the answers to these mock tests, understand how you can make yourself better.
Keep short term goals. Like in a week, keep practical goals- Have to finish 4 chapters along with their exercises and mock tests. Achieve them. Always.
FOR PREPARATION-Books to be followed are already known to you I suppose, yet I would reiterate them for you
Physics- HC Verma, DC Pandey, previous year question papers2.
Chemistry– P Bahadur for physical chemistry, NCERT for organic and inorganic chemistry, try KHAN Academy videos if you need conceptual understanding in certain topics. Follow road maps in Organic Chemistry to remember better, like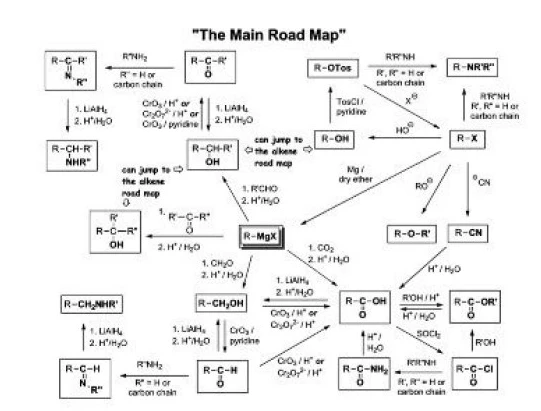 Math's– RD Sharma, RD Sharma Objective and question banks and Arihant or Cengage. Do not ignore this section, this boosts your rank.
NOTE TO BE TAKEN: There might be times when you feel desperate and are tired of your routine. Imagine the satisfaction, the smile on your parents' faces, and on yours when you are low.
JEE MAINS 2020 – A FEW MUST DO'S
1. TIME IS RUNNING OUT!
Our day consists of numerous unavoidable tasks that consume a lot of time. We cannot avoid tasks like eating, sleeping, and other necessary activities. But, it is completely in our hands how we manage the time and give ample time to our preparations. At this point when we are at a peak moment, it is very important for us to prioritize our tasks. It would be extremely wise of you if you follow the "The Eisenhower Method Of Time Management" which comprises of four squares that help you in segregating your tasks into "important and urgent", "important and not urgent", "not urgent but important", "not important and not urgent". This will help you in analyzing which work in hand is the most important and what can actually wait.
2. THOSE INSTA UPDATES CAN WAIT!
From posting your favorite food to sharing your favorite dress we do understand how important your social life is. But, don't you think your career is way more important than your Facebook status or Instagram stories? Your 500 friends on Facebook and 1000 followers on Instagram can wait till you get into your dream college. According to research and testimonials of previous toppers, it is pretty evident that the root cause of distraction is social media. At this point when you are gearing yourself up for the most important examination of your life, it calls for a few sacrifices. With the distant vision of getting into the most prestigious college and making your parents proud it is very important to put yourself into certain restrictions. It is very important to distance yourself from all kinds of distractions like social media, movies, video games or anything that makes you waste your time into unwanted stuff.
3. THAT BODY NEEDS TO REST
"All work and no play makes Jack a dull boy". Yes, we all are humans and along with work our body and brain cells need an equal amount of rest and relaxation. For those brilliant grey cells of your brain to function perfectly it is very important you give your brain an adequate amount of rest. Every evening goes out for some walk, practice yoga or listens to some soothing music. Read some good books or inspirational stories that will help you boost your confidence.
4. PRACTICE MOCK PAPERS
With the exam dates creeping near now it's time you start practicing mock test papers. These papers will help you analyze where you stand and fields where you should improvise. This will also help you build your confidence to face the real examination. Keep practicing previous year question papers. The questions will prep you up for all the upcoming challenges in the main exam.
JEE Main 2020: Things to Remember On The Exam Day
Things to remember on JEE Main 2020 exam day – JEE Main is the primary stage of the JEE system that engineering aspirants want to qualify to get into the elite IITs; the second one being JEE Advanced. If you don't trust in yourself and trust that stepping into these top-notch institutes is extremely tough and isn't always your cup of tea then your possibilities of getting via are surely dim. You ought to persuade yourself to believe that the geeks and nerds who make it to these top-notch institutes are like you and me and no longer unique the least bit.
NTA will conduct JEE Main 2020 two times 12 months – the first consultation in January and the second one time in April. The first consultation of the exam will be held on January 6 to 11 at the same time as the JEE Main April examination could be carried out from April 3 to 9. JEE Main Paper 1 for BTech courses will be held in online mode (laptop-based mode) at the same time as Paper 2 can be performed for BArch aspirants. Both the papers of JEE Main could be held in shifts, from 09:30 AM to 12:30 PM (morning shift) and from 2:30 PM to 5:30 PM (afternoon shift).
The majority of you won't accept as true with but it's a reality which you don't require as an awful lot intelligence and instruction as you believe you studied to qualify JEE Main 2020. The distinction in attitude and stance is what discriminates winners from losers. Intelligence and preparation are surely very important but how comfortable you are on the day of the examination performs a larger role than how prepared you are. So, just be at ease and joyful on the day of the examination and provide it your great shot. This will even assist you to avoid in lacking out the important things on the very last day which generally tends to trigger the level of anxiety. Here are a few essential points you have to recall for JEE Main 2019.
Things To Remember On JEE Main 2020 Exam Day:
Visit your JEE Main check recognition an afternoon prior to the test to acquaint yourself with the vicinity and survey components like time and separation.
Ensure you arrive on the test the unveiling time referenced for your JEE Main 2019 Admit Card. Up-and-comers revealing after the door closes, may not be accepted to enter the take a look at putting. Applicants have to revel in different pre-assessment, subsequently coming to on time is good sized.
Candidates ought to compose their name and move number at the highest point of the sheet and should repair the sheets and concede card to the Invigilator, earlier than leaving the check hall.
Enter your necessary subtleties within the participation sheet in clean penmanship, put your signature, Left Hand Thumb Impression and glue the Photograph at the right spot. The Left-Hand Thumb Impression is obvious and no longer smirched.
Attempt the paper with a casual persona. For this, you will require satisfactory relaxation and enough rest before the ultimate day of the test to stay far from stress and nervousness.
Have confidence in yourself and earlier than heading out to relaxation make your digital photo of efficiently completing the test. This schooling allows in lessening your feelings of hysteria and combining actuality.
Take a bath and cross new to the assessment attention.
It is vital to preserving your frame and brain in balance upon the advent of the check. In this manner, receive a light breakfast as an unfilled belly might also likewise animate anxiety.
Just earlier than showing up for the take a look at, you may revel in your notes once. However, don't allude to any new cope with or subject matter. This is especially disallowed because it'll construct your feeling of hysteria that may negatively affect your exhibition. Be that as it can, you could take a look at a part of your glimmer cards or modification notes.
What To Carry To JEE Main 2020 Exam Center
Make sure to test all of the vital things earlier than leaving for the assessment consciousness consisting of:
JEE Main admit card 2020 may be available for download at the NTA website.
One passport size photograph, same as the one uploaded with the online JEE Main registration form 2020. The photograph will be pasted on the attendance sheet at the center.
Any of these original and valid Photo Identification Proof issued by the government: PAN card/Driving License/Voter ID/Passport/Aadhaar Card (With photo)/E-Aadhaar/Ration Card/Aadhaar Enrolment No. With Photo
PwD statement gave by means of the Competent Authority if declaring the unwinding under PwD class.
Unique benefit: Diabetic understudies will be permitted to convey eatables like sugar tablets/natural products (like banana/apple/orange) and straightforward water container to the test focus. Notwithstanding, they won't be permitted to convey stuffed nourishments like chocolates/treats/sandwiches and so forth.
Significant note: Candidates won't be permitted to enter their JEE Main 2020 test focus without personality confirmation.