Joe Louis is SOSANI Agency's New Head Of Music & Production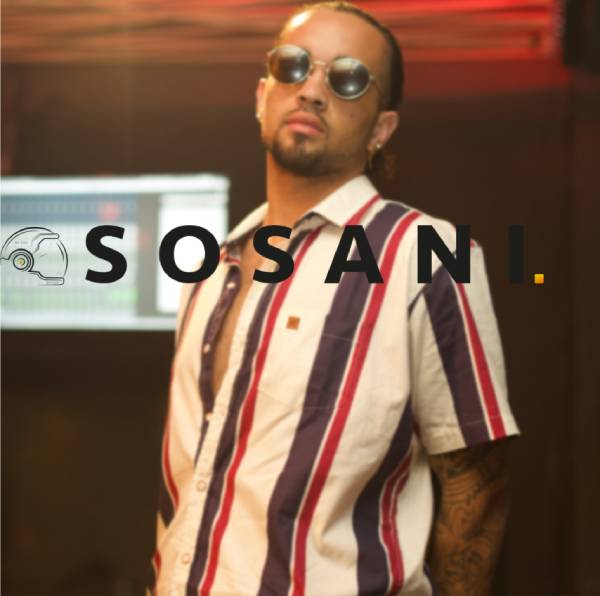 SOSANI Agency has picked Joe Louis to be their new Head of Music & Production as the fiscal year heads into Q4. SOSANI Agency is a marketing agency that specializes in influencer brand marketing and influencer management. Recently SOSANI's CEO Tinashe Chaponda decided it was time for the agency to step into the music industry, this came due to many of the agency's influencers having the desire to become performing artist along with the agency's growing network of music industry celebrities and resources, it was only becoming a matter of time before SOSANI began to build their music division.
Joe became SOSANI's perfect music match for many of reasons. Louis graduated from Full Sail University in 2019 with his bachelors in Audio Production and since then he's been building himself up as an international jack of all trades; having worked with talents such as Maroon 5, Hit-Boy, The Kalamazoo Symphony Orchestra, João Marcos (Brazil), Gabily (Brazil) and he's produced Spotify Canada's #1 2019 HipHop album "Anything" by Dave Mac. It was also helpful that prior to SOSANI's music division being created, Joe executively produced two singles for SOSANI's lead influencer AceBKing, who just won AwesomenessTV's series show, The Next Influencer.
You can expect great things out of SOSANI's music division, not only because it's being headed by Joe Louis but because SOSANI has already worked with artist such as Lil Yachty and Bow Wow who were included in celebrity marketing campaigns created by SOSANI. They've also been pivotal helping artist go viral with their TikTok campaigns, most notably "Adderall (Corvette Corvette)" by Popp Hunna.
With SOSANI's growing presence in the music industry and their new found music division, we can promise you'll be hearing and seeing plenty of viral songs coming from SOSANI's musical talents.
If you or your brand is looking for influencer marketing SOSANI's contact info is below
Email: [email protected] or [email protected]
Website: SosaniAgency.com
Number: +1 (269) 250-0278