"All of My Writing Comes from the Heart", Says Emerging Poet and Talent, Mujahid Ali Khan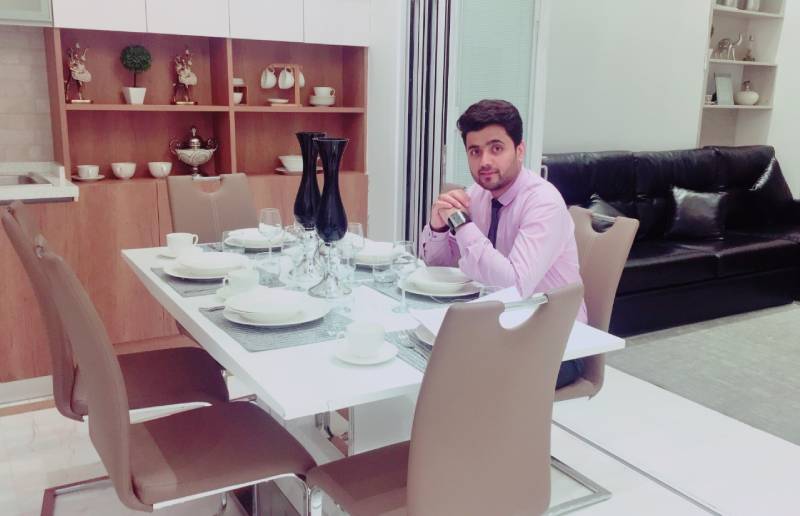 Mujahid Ali Khan writes to inspire. The Delhi-born poet strongly believes that poetry has the power to uplift people, and so his daily morning posts on Instagram and Facebook are known to do just that. As a result, the count of his followers grow by the day, as poetry-lovers learn of Mujahid's amazing talent.
Being a good thinker has contributed to him always thinking poetically. Hence, whenever he speaks now, his words are often lyrical and rhythmic. Mujahid spends a good amount of his day writing but occasionally delves into his work at night too. To him, poetry is something he cannot live without. Thus, he does not have any fixed hours for writing.
"He grittily etches mini poetic epics dedicated to the people who have passed through his life. His poems are intricate mazes with no easy ways in or out of their savage, sensual grip. Like an indie flick, these poems also contain an edge cast of sometimes sordid characters", says a spokesperson for the acclaimed poet Mujahid Ali Khan.
Mujahid can trace his leaning towards poetry to his childhood days. He has recollections of picking up his mother's diary full with her beloved poems and couplets and reading them on hours end. He remembers, while reading those poems, something inside him stirred, and a desire to write his own poems began to grow.
The young poet says his skill is a blessing from God, given to him to spread love in the form of poetry. Mujahid remains eternally grateful to his mother, without whose prayers, he would have never made it so far. While there are millions of writers and poets out there, Mujahid has a distinct style of writing. He doesn't believe in comparing or imitating the work of others. Instead, his inspiration comes from the situation he is in and the emotions in those moments.
"It's been a greatest joy to see your deepen insights about love and life! The way you pen down your excellence and core inclination about emotions of loving souls is simply a reflection of your own dignified personality and sacred beauty of words puts everyone's​ heartbeat at fault. May Almighty help you to succeed leaps and bounds! Stay blessed!", says a fan from New Delhi, India.
Whether it is happiness or sorrow, it translates itself into Mujahid's writing. This is why his poems are saturated with raw emotions. It is no wonder his work is loved by so many; because people are drawn to what they can relate to.
"Hadd Se Zyada Khudko Beqaraar Kar Rahe Hain
Tumne Jahan Bola Tha Hum Wahin Intezaar Kar Rahe Hain " – an excerpt from one Mujahid's ghazals.
Born on the 4th of January in the heart of Delhi, India, Mujahid graduated from Delhi University, India, with a master's degree. Today his poems are compared to broken ceilings and his words like the covering that cascades into the reader's heart and mind. Visit his Facebook Page & website for more details.