Key Updates Ahead of iOS 17 Launch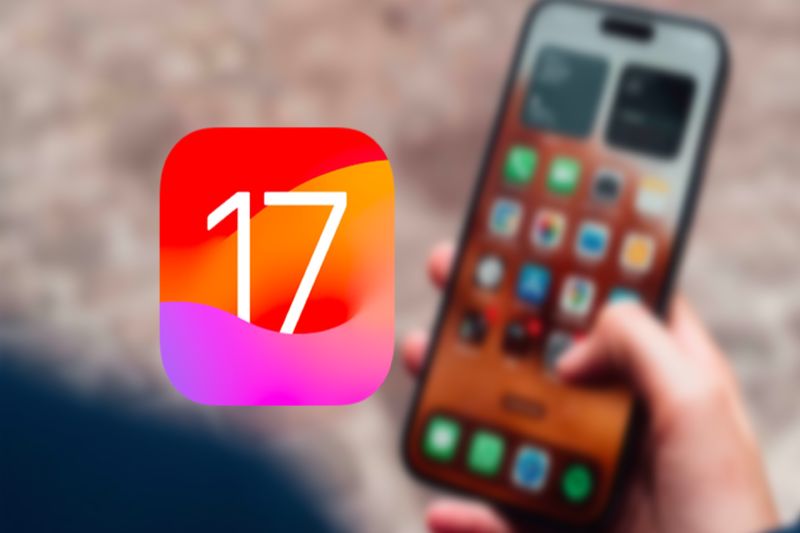 WatchOS 10 and iPadOS 17 updates accompany the iPhone upgrade, providing additional functionality to Apple's mobile devices.
Apple will offer new features and designs for compatible devices with the introduction of software upgrades for its iPhone, iPad, and wristwatch on Monday.
iOS 17, iPadOS 17, and watchOS 10 were introduced at the company's developer conference in June. They include a significantly enhanced keyboard with autocorrect that allows swearing, new standby modes, contact posters, more customization options, and the most significant redesign of the Apple Watch interface since its introduction.
What you need to know about the upgrades is provided below.
iOS, iPadOS, and watchOS update downloads typically begin at around 6 p.m. UK time (1 p.m. in New York; 3 a.m. in Sydney). Unlike other manufacturers, Apple will distribute the update at the same time for all eligible devices, allowing immediate download and installation.
Which gadgets can access it?
iOS 17 is compatible with all Apple iPhones built after the iPhone XS in 2018. All tablets starting with the 2018 iPad (6th generation) and newer can run iPadOS 17. WatchOS 10 is compatible with all Apple Watches that are Series 4 or newer as of 2018.
Where can buy it?
On your iPhone or iPad, open the Settings app and go to General > Software Update. If installing is an option, select it to download, check, and reboot after installation. On a Windows computer, the update can also be installed using iTunes or a Mac.
iOS 17 must be installed before installing WatchOS 10 on an iPhone XS or later. To start the installation, open the Watch app on your phone and go to General > Software Update. To finish the update, you must place the smartwatch on its charger.
What will the price be?
Apple doesn't charge for the updates. It's probably a fraud if you're asked to pay for an update.
iOS 17 for iPhone
improved autocorrect on the keyboard
With Apple's keyboard, you can finally swear that you will learn from your manual fixes, effectively "ducking" errors. If it does make a mistake, you can undo the correction by tapping on the underlined words. As you type, the keyboard can now predict and finish complete words, just like Google's Gmail and other services.
live voicemail, video messages, and contact posters
You may alter how you appear when contacting individuals thanks to contact posters, which include your photo, text, and changeable colours that appear on recipients' phones and in their contacts app when you call.
With NameDrop, you can just bring another iPhone or Apple Watch close by and select what to transmit to share your contact information with them. Other interactions with AirDrop filesharing also use the same proximity method.
The phone app, which is initially only accessible to people in the US and Canada, can now instantly translate voicemail messages so that you can see who is calling and what the call is about before picking it up, which is useful for avoiding spam calls.
If the recipient is not accessible, FaceTime callers can now leave video voicemails. The camera of an iPhone or iPad may be used to make video chats on a TV, and hand motions like the thumbs up can activate animated reactions like balloons rising and other elements.
'Siri' in standby mode with no online Apple Maps
When the iPhone is in landscape while charging, the new Standby mode can transform it into a tiny smart display that shows the clock, widgets, photographs, and other information at a glance, including Siri interactions. Apple's voice assistant can now handle back-to-back requests without requiring the user to say Siri each time thanks to a new option that allows them to omit the "hey" from "hey Siri" when speaking to it.
Similar to a long-standing and well-liked feature of Google Maps, you may save portions of a map in the Apple Maps app for offline access, including directions, opening hours, and other information. With the addition of profiles, Apple's Safari browser has caught up to competitors like Chrome and Firefox. They enable you to have various bookmarks, settings, websites, and cookies, such as separate ones for work and home.
Sign in
A new safety tool called Check In lets you tell friends or relatives where you are. When you arrive home, the system immediately notifies them. If it notices you are running late, it can communicate details to your contact, including your location and battery level, so they can help.
iPad with iOS 17
The majority of iOS 17's new features are added to Apple's tablets, along with a couple that are exclusive to larger-screen devices.
Use widgets to personalise the lock screen
With iOS 16, which is now available for the iPad, Apple significantly improved customization options for iPhone lock screens. Users now have the ability to display live activities such as flight tracking and other real-time events on the lock screen in addition to adding widgets, using animated wallpaper, changing the typography, and other options.
The iPad now has a health app
The venerable Health app from Apple is now available on the iPad, where you can view information from both first-party and third-party apps, including sleep tracking, activity, and other details. It includes a new tablet-sized interface and may be used to log information about your vision or mental health as well as evaluate data patterns.
Enhancements to stage manager multitasking
Instead of being constrained to certain slots like they were in iPadOS 16, programme windows can be resized and put anywhere on the desktop during multitasking. If your tablet is equipped with a keyboard, you can open an app in your current desktop environment by holding down the shift key while you tap or click on its icon. The iPad now seems more like a Mac or desktop PC thanks to these minor changes.
watchOS 10 for the Apple Watch
Numerous new features from iOS 17 are added to WatchOS 10, including NameDrop, contact posters, and other elements. However, Apple has also changed the way some components of the operating system work.
Updated apps
The majority of the watch's built-in apps have been revamped with more colour and movement, as well as more content per page to reduce scrolling. The weather app, for instance, allows you to choose between the current temperature, the likelihood of rain, and other indicators, while the activity, heart rate, and sleep applications provide larger and better graphs of your daily progress.
Widgets are now prominent
Now, you can access widgets directly from the watch face by swiping up from the bottom or scrolling up to expose a stack of them. You may personalise the widgets and pin the most crucial information, but the widgets change automatically based on the time of day, your location, and how you're using your watch so that pertinent information is presented first.
Two crucial characteristics have to be changed in order to fit the widgets. Instead of swiping up from the bottom, you now click the side button to access the control centre where settings can be adjusted. Now, double-clicking the Digital Crown displays the dock of recently used watchOS apps. To change your watchface, you must first press and hold on the face rather than simply swiping left or right.
New watchfaces include Snoopy, Woodstock, Palette, and more.
There are numerous new watchfaces available. Three overlapping layers behind analogue hands are used to modify the colour of the palette face throughout the day. The Snoopy and Woodstock mask enables the namesake characters to humorously respond to your movements, the weather, and the time of day. There is a new animated Nike Globe watch face as well as an analogue version of the solar watch face.
The Modular Ultra face, which adds information to the screen's bezel and allows for the first time the display of up to seven complexities, is another upgrade for the Watch Ultra.
Bluetooth and power cycling accessories
In order to display and record parameters such as cadence, speed, power, and power zones, the Workouts app can now connect to Bluetooth cycling equipment like pedal power metres. When installed on your handlebars, the watch can connect to your iPhone and display real-time riding data on the phone's screen, acting as a substitute for a cycle computer.