Linwood Jackson Jr.'s Debut Novella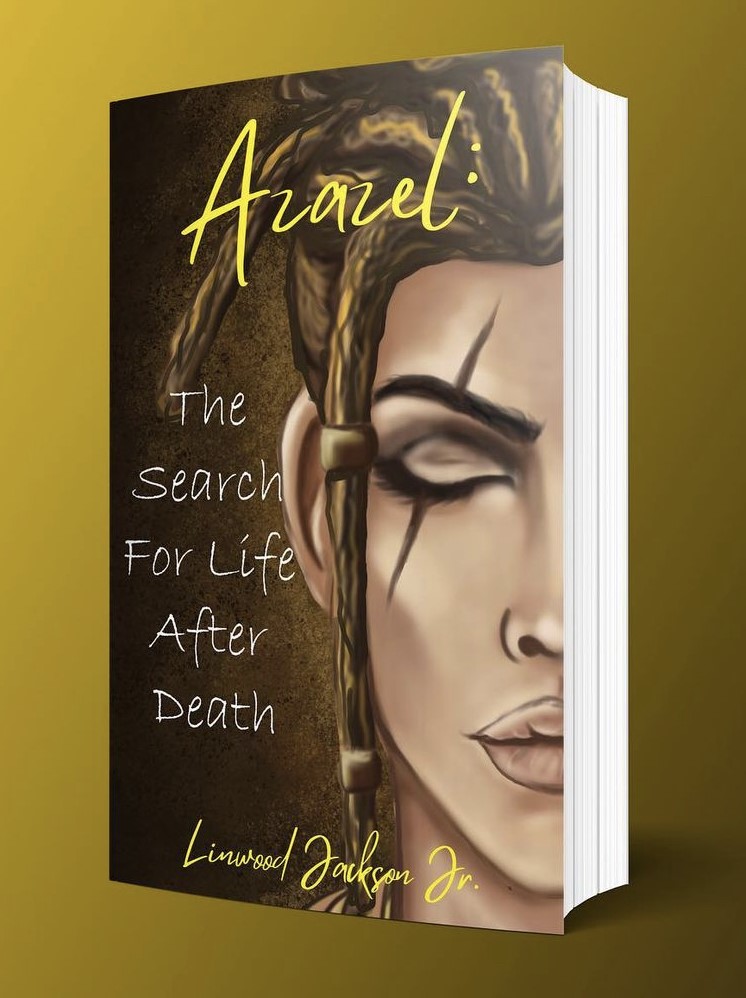 Linwood Jackson Jr. is a pioneering and contemporary author who wrote the book, and who also currently has a TV show on Preach The Word Network called, "Justification." His knowledge of writing books comes as he contemplates the path he sought to take in life, and from a productive experience in his ministry of healing the spiritual and philosophical wellbeing.
He has, having tremendous experience in innumerable concepts within the Bible, meticulously researched his findings to create eloquent content for his readers. The voyage he has been through over the years in writing content has directed him on a course of fulfillment and accomplishment.
Biblical Knowledge
Fitting to Linwood, the Bible's acumen is significant because it helps give a sense of philosophical resolution to one's character. It likewise acts as a counselor for minds to thoughtfully center and retain proper judgment over thought, feeling, and behavior. Most of the content he creates is motivated by his work of establishing an inwardly beneficial logic from within the context of the Bible's words.
He, in his philosophical works, cites numerous Bible verses that have been fundamental in his quest for insight. While he fought for self-realization and self-worth in his journey, on the whole, his livelihood in spiritual philosophy helped educate and discipline the vision he saw of himself. He has done an outstanding job of making sense of the Bible's words to make him one of the finest and most tastefully detailed writers in our present day.
Linwood is compassionate and cares to share his voyage in the Bible's philosophy with the entire world. The biography written on his website is self-explanatory, that he cares to, through his very rare experience with the Bible's words, inspire people to start individually understanding a truly contemplative, reflective, and prayerful life. Through curing the spiritual or devotional perception, Linwood desires that his readers comprehend the benefit behind refraining from entertaining religious minds to quietly learn the culture of their faith's character.
Linwood's Debut Fantasy Novella
Linwood is finally publishing his debut fantasy novella Azazel: The Search For Life After Death! Innovatively expressing philosophy in a uniquely creative form, Linwood brings, through Azazel, who is the main character of this book, the journey of spiritual and philosophical self-discovery to life. Here is a hero, who is born to portray the figure of a villain, re-defining what it means to be triumphant over self, over belief, and over tradition.
Azazel, as written by Linwood, is but a legend that must be known. Seeking to understand himself and to defend the Dimension, Azazel must make sense of his life and duty or let ruin be forever linked to his name. His search for self, leading him to make sense of his past so that he can claim the future vision of himself, is what drives this epic, further drawing the reader into it.
Also notable, according to Linwood's imaginative history of the gods, is that Azazel is the son of Metis, whose spouse, Zeus, exerts massive power over his kingdom's Dimension. But, when it comes to the story of his birth, there is a curveball. The mystery of this twist in the plot is what moves Azazel to chase the respect he feels he is due.
Through his story of Azazel, Linwood aims to inform his audience on the significance of having a belief to both live and die for. He has ingeniously packed what he demonstrates within his scholrly-framed books inside of every fascinating scene within this novella.
So, are you as excited as we are for the launch of this fantastic book?!
Visit Linwood's Instagram page.