Artist and philanthropist Queennak appeared at an inter-secondary school competition in Columbus, Ohio recently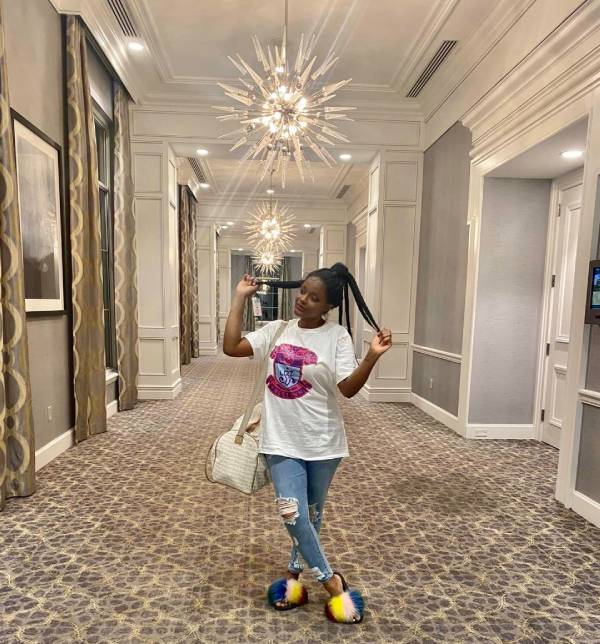 She was invited to grace the occasion by Sierra Leone's best R&B artist, Black "Don Mighty".
Queennak is not a new name as she has excelled in several fields being a musical artist, painter, fashion designer, activist and a reality television personality who has been promoting black culture in China in the show 'Rolling with the NAKS'. As a philanthropist, she donates the proceeds from the sales of her artworks to charities across the globe which work towards the welfare of the underprivileged. She is one personality who is looked upon by many owing to her contributions towards distinctive fields. Currently based in New York, she pursues her aspirations and is consistently working towards realizing her dream to be the best in whatever she does.
A recent inter secondary school competitive event held in Columbus, Ohio got a surprise visit from her, thanks to the invitation sent by Sierra Leone's best R&B artist Black "Don Mighty", which was instantly accepted by her as she had a past connect with it. The competition being a sport event had students of Sierra Leone from middle and high school attend in huge numbers, with them participating in different sports activities. The winners get huge scholarships and prizes at this event, which is attended by the president and all the important government officials.
The reason why Queennak was eager to grace the event was because she as a school going kid had participated and earned a lot of accolades by winning various sports competitions in long jump, short put, 100 meters girls and many more. The event was hosted outside the country for the first time, which saw Sierra Leoneans attend wearing their old school days uniform, participating in the field. Queennak says she represented the middle and high school she attended, which is Saint Joseph's Secondary school, which is one of the biggest and best middle and high schools in the country.
Those who attended the event were all in praise for it as it was more than a fun, networking and entertainment environment, rather than a competitive one. Those who were unable to attend this gracious event were heartbroken as it was a once in a lifetime opportunity for them to take part in it, as well meet their favorite personality – Queennak. Speaking at the occasion, she said, "I'm thankful to the organizers for pulling off this event at such a grand scale. Everyone looked and felt as young as they were during their school days, which were the best years of everyone's life." She further encouraged Sierra Leoneans in the diaspora and especially those in America to fly out to Ohio and participate and support this event so that it will continue and last for years to come.