Interesting Facts about Altina Schinasi, an American Sculptor and Designer of Harlequin Eyeglass Frame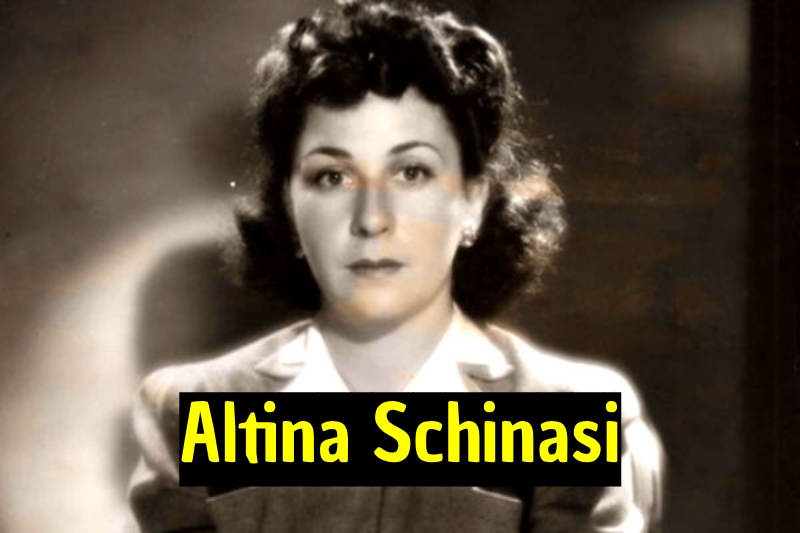 On August 4, 2023, search engine giant Google launched a Google Doodle to celebrate Altina Schinasi's 116th birthday. She was an American artist, designer, and inventor best known for designing the Harlequin eyeglass frame, which is now known as the widely popular "cat-eye" eyeglass frame. Here are some interesting and fun facts about Altina "Tina" Schinasi.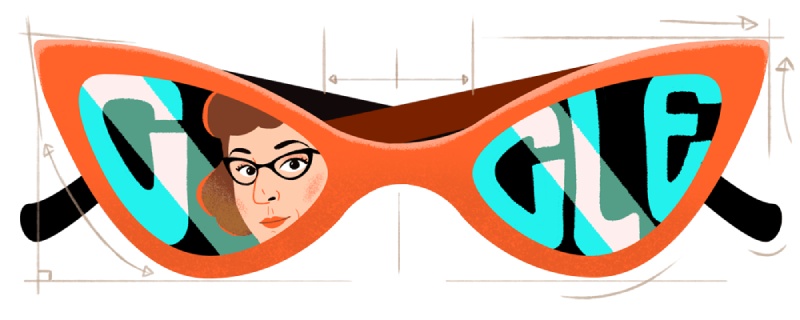 Here is a look at the life and work of Altina Schinasi.
Who was Altina "Tina" Schinasi?
Quick Look
Birth date: August 4, 1907
Birthplace: New York, New York, U.S.
Died on: August 19, 1999 (aged 92)
Death place: Santa Fe, New Mexico, U.S.
Notable work:

Harlequin eyeglass frame
George Grosz' Interregnum 1960

Father name: Morris Schinasi
Mother name: Laurette Schinasi née Ben Rubi
Awards:

American Design Award from Lord & Taylor (1939)
Academy Award, Best Documentary (Short Subject), Nomination
1961 George Grosz' Interregnum
Venice Film Festival, Golden Lion, First Prize
1961 George Grosz' Interregnum

Patron(s): Clare Boothe Luce
25 Interesting Facts about Altina Schinasi
Altina Schinasi was an American artist, sculptor, movie producer, entrepreneur, window dresser, and designer. She was most popular for designing what she called the Harlequin eyeglass frame, famously known as cat-eye glasses.
Altina Schinasi was the youngest child born to the Schinasi family. She was born at the Schinasi Mansion on Manhattan's Upper West Side on August 4, 1907.
After being tutored at home, Altina went to Horace Mann School and at twelve years old ventured out from home to board at Dana Hall School in Wellesley, Massachusetts.
Altina Schinasi's mom took Altina and her sister to Paris shortly after she graduated from Dana Hall. There, Altina studied painting with her cousin, René Bensussan.
While spending more time with Bensussan, she developed a deeper appreciation for art, and subsequently, Altina decided to attend art school as opposed to college when she got back to the States. In New York, Altina studied with Samuel Halpert at the Roerich Museum.
Altina Schinasi took a job with Peter Copeland designing windows for Fifth Avenue stores. It was in this job that she found herself working close by Salvador Dalí, who had been charged to design two Bonwit Teller windows. Altina worked in the Copeland workshop to construct the windows that Dalí designed.
George Grosz, a German artist that Altina Schinasi had long respected, settled in New York after escaping Hitler's system in 1932. However, he showed irregularly on the faculty of the Art Students League, Altina, presently in her twenties and a divorced mother of two, studied with Grosz at the school that Grosz set up with painter Maurice Sterne. In Grosz' classes, Altina again experienced Salvador Dalí who came to use the model.
However she would keep on registering patents for developments until late throughout everyday life, Schinasi's breakthrough came almost immediately when she made and advertised the Harlequin eyeglass frame that defined glamour in the late 1930s.
Altina Schinasi chose the Harlequin mask as a beginning stage and started to cut masks into the frames she imagined. After establishing production and negotiating deals with department stores, Schinasi set up an office to oversee marketing and distribution. After moving to California, she expanded her business to the West Coast.
In 1939, Altina Schinasi won the Lord & Taylor Annual American Design Award for her vanguard change of the eyeglass frame into a proper fashion accessory.
Vogue and Life magazines acknowledged Schinasi with revolutionizing the eyewear industry and aesthetic. It was in California that her next creative stage would start.
During the 1940s, with hopes of spending more time on her art, Altina Schinasi moved west to Los Angeles first extending and lastly selling her eyeglasses concern. The move away from her business and New York allowed for a new level of commitment to her art.
Schinasi began painting seriously, and a selection of her large works was made for the juried show at the Los Angeles County Museum of Art (LACMA). In Los Angeles, Schinasi spent numerous years as a worker workmanship specialist and muralist at experimental mental health center, Synanon.
Altina Schinasi came up with and made George Grosz's Interregnum, a short documentary about the anti-Nazi work of the well-known artist and Schinasi's former teacher, in California.
George Grosz' Interregnum was assigned for an Academy Award and won First Prize at the Venice Film Festival. Schinasi is credited as a producer under the name Altina Carey, her married name around then. The film was saved by the Academy Film Archive in 2013.
Following the success of George Grosz' Interregnum, Schinasi found herself attracted to Martin Luther King Jr. March on Washington, to which she procured film rights.
Altina Schinasi engaged author John Oliver Killens to write the screenplay. At the point when Killens had finished the script, Schinasi met with Dr. King in Atlanta to deliver the script. At Dr. King's invitation, she visited Savior Church in Montgomery, Alabama where Dr. Martin Luther King, Sr. was the pastor and Dr. King Jr. was the guest preacher that Sunday.
Schinasi recorded an interview with Rev. Ralph Abernathy while he was in Alabama, where he met Rosa Parks. Vittorio De Sica, the Italian director of The Bicycle Thieves, expressed interest in directing the film. In any case, Schinasi tracked down it difficult to get funding for the film, even from politically sympathetic possible investors, and the film was rarely made.
Altina Schinasi was inspired to combine the seat's function with the sitter's form by Cartier-Bresson's photograph of empty chairs. She referred to these fantastic benches and chairs as "characters."
After shaping the core out of Styrofoam, Schinasi sculpted the form out of plaster. The fiberglass casts that were the end result were made of the sculpted prototype at a studio and factory in California. Her chairacters were included on the cover of The Los Angeles Times Magazine.
In 1973, Altina Schinasi migrated to Washington D.C. where she would reside for seventeen years. In 1978, she was interviewed by Pam Peabody at WPFW-Washington, D.C. about her 1978 show at the Touchstone Gallery, as well as her life, work, and experience at Synanon.
While at work on the chairacters, Schinasi's studio assistant left and she recruited Celestino Miranda, who had recently shown up in the US, after looking for refuge from Cuba.
At the point when Schinasi traveled to Santa Fe for the summer, Miranda accompanied her there. A gifted artist in his own right, Celestino would demonstrate a great collaborator and an inspiration. They got back to Washington at the summer's end. They tied the knot in 1981.
Altina Schinasi proceeded to paint and sculpt, establishing herself in Santa Fe, New Mexico where with her fourth husband, painter Celestino Miranda, she experienced the last long periods of her life before dying. In 2014, Altina, a documentary about her life, was made available.
On August 4, 2023, Google featured a Google Doodle on its homepage to celebrate Altina Schinasi's 116th Birthday.