List of Best Diagnostic Centres in Delhi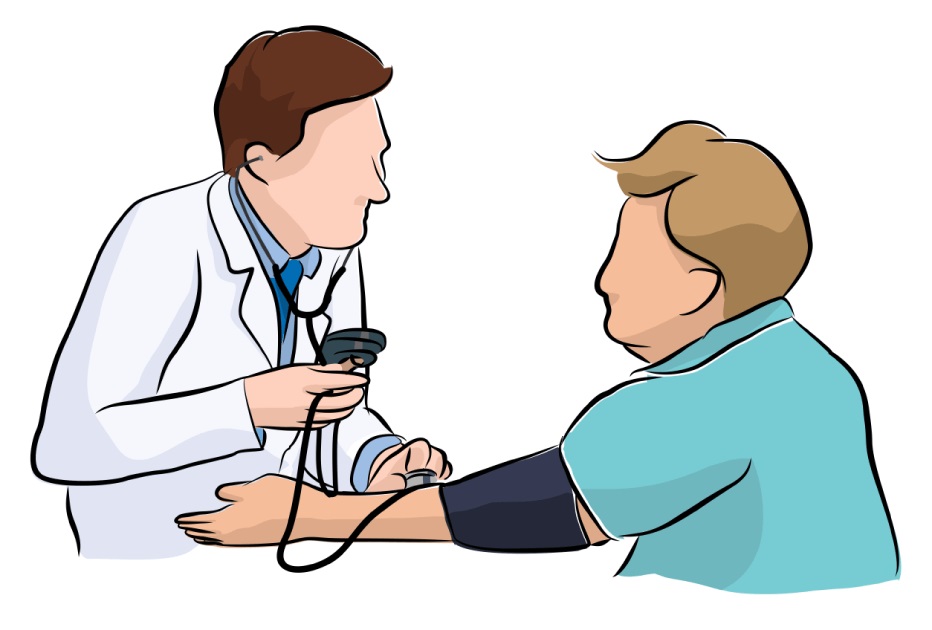 One of the metropolitan cities, Delhi is surrounded by several multi-speciality hospitals, care centres, nursing homes, clinics, pathology labs, pharmacies, diagnostic centres, government hospitals, and so much more. All these medical institutions are linked and need each other services to offer the best treatment to the city's residents. Here in this blog, we have listed down the Best Diagnostic Centre in Delhi that assists you to get excellent and reliable medical reports on time.
1. HOD House of Diagnostics, Karkardooma
House of Diagnostics (HOD) is NABH & NABL Accredited for providing it's excellent services from all its centres. At Karkardooma the centre offers its clients several diagnostic facilities under one roof. With time, HOD has achieved the target to expand from domestically to globally to assist healthcare professionals and its patients with reliable, safe, accurate and fast diagnostic results. We focused on building an advanced diagnostic chain that performs on uncompromising terms in providing high-quality services at cost-effective prices. The team of an expert radiologist, physicians, are not only qualified but professional and diligent towards their duty.
Services Provided-3T MRI, CT Scan, Blood Testing, Bone DEXA, Ultrasound, Colour Doppler, Digital X-Ray, Echocardiography, TMT, ECG, Mammography, EEG, EMG, NCV and much more.
Address: 15 & 16 Hargovind Enclave, Main Vikas Marg, Opp. Metro Pillar No. 119, Near, Karkarduma Metro Station, New Delhi – 110092
Contact No: +91-9654880022
2. Saral Diagnostic, Pitampura
Established by Dr Ravi Gupta (MD Radiology), Saral Diagnostic has successfully diversified into the field of imaging and clinical pathology by adopting advanced instruments and associating with highly skilled professionals and physicians. Saral Diagnostics is the first NABH – MIS Accredited centre in Delhi that provides trustworthy, quality and accurate results to its patients. For more than 30 years, the centre has acclaimed high-reputation in offering numerous imaging and laboratory tests and medical investigations in affordable pricing. The centre also provides beneficial services such as health-check-up packages, home sample collection facilities, online appointment and reports and much more.
Services Provided– MRI, Ultrasound, X-Rays, ElectroPhysiological Studies, Mammography, OPG, PFT, ECHO, Doppler, Sleep Study, Uroflowmetry and so on
Address: Number-2, 3, Saraswati Vihar Rd, Saraswati Vihar, Pitam Pura, New Delhi, Delhi 11003
Contact No: 011-47-111-111, 011-47-111-140
3. Nanda Diagnostics, Pitampura
Nanda Diagnostics was established back in 1992 and successfully accredited by NABL since 2009. The centre has been continuously developed, adopting a change in medical practices and well facilitated with latest radiology and pathology equipment and instruments. The professional team of Nanda Diagnostics is well-qualified and trained with handling state of the art lab equipment. The centre has earned its reputation in providing versatile ultrasound diagnostic systems in all over Delhi.
Services Provided-Ultrasound, Laboratory Services, X-Ray Services, and ECG Services.
Address: ED-9A Madhuban Chowk, Pitampura, New Delhi 110088
Contact No: 011-47500500, +91-9953852212
4. Lifeline Laboratory, Green Park
Lifeline Laboratory is one of the NABL Accredited diagnostic centres which is associated with many leading super speciality hospitals and reputed institutions in Delhi. The centre has a well-trained and dedicated staff that runs under the professional guidance of a team of experts Dr Asha Bhatnagar, (M.D, MBBS, Lab Director), Dr Angeli Misra (MD.Path Lab, Director HOD), Dr Jayant Balani (M.B.B.S, M.D. Microbiology) and others. The centre is fully equipped with the latest technology equipment and facilities and provides personalized care to its every patient.
Services Provided– Clinic pathology test, screenings, healthcare packages.
Address: H-11, Green Park Extension, New Delhi – 110 016
Contact No: +91-11-49575757, +91-8447939959, +91-8130415737
5. Gupta Diagnostic Centre, Shalimar Bagh
Established in 1995 by Dr.Anil Kumar Gupta, M.D. (Radio-Diagnosis); and Dr.Sangeeta Gupta, MBBS, Gupta Diagnostic Centre is one of the renowned and leading diagnostic centres in Shalimar Bagh & adjoining areas. The centre is associated with one of the highly expert and senior pathologist Dr A Dasgupta, MD who has excelled in the field of Histopathology. The centre aims to offer a comfortable, reliable, and fast service to each and every patient. Moreover located in the busiest regions of Delhi, the centre is well-known for maintaining ethical standards and practices from the past 21 years.
Services Provided- Digital X-rays, ECG, Clinical pathology test, and Ultrasound facility.
Address: DDA Market, Shop No. 27, BH Block, Som Bazar Rd, West Shalimar Bagh, Shalimar Bagh, New Delhi, Delhi 110088
Contact No: 011 2748 4740