Making the audience groove on dancehall beats! Killalmij brings fire to African Clubs with his latest releases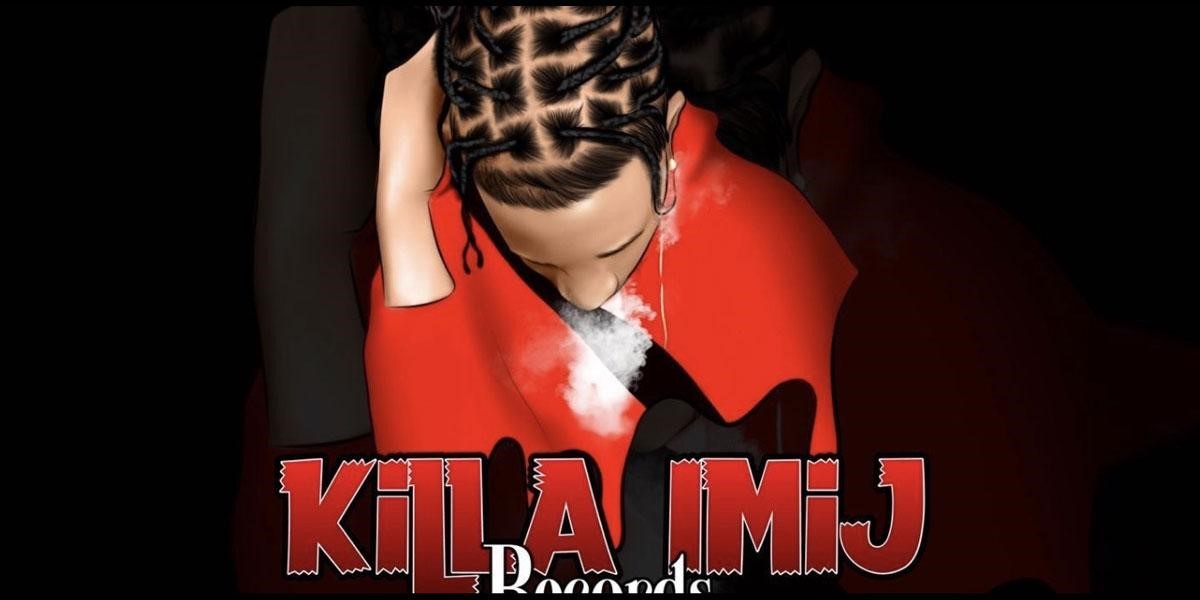 In the late 1970s, the thriving and diverse music industry of Jamaica saw the rise in a new genre known as "Dancehall." Its energetic, groovy, and catchy beats helped this music revolution become famous and was adopted by clubs throughout Africa. It was introduced with reggae rhythm and spiritual lyrics, allowing this new musical branch to be rooted in African musical heritage.
Jamaican artist Sheldon Thaxter also known as Killalmij, is bringing Dancehall music back to life. By dropping back to back hits, he is breathing a new life into the Jamaican music scene. According to him, dancehall is still not explored completely. There are many musical wonders that can be achieved through this diverse musical genre. He stated, "Dancehall music has recently risen to the top of the global trend list. Many western music producers like myself are exploring the true potential of this extraordinary musical branch."
Musician and producer Sheldon "KILLALMIJ" Thaxter needs no introduction when it comes to dancehall music. He is the founder of Killalmij Records, a phenomenal music-label production house. Because of his creativity, cutting-edge music, and support for up-and-coming musicians, his production house has been praised and remarkably appreciated by the music community. He has always been prominent in giving young people a platform on which they can showcase their abilities and focus their efforts in order to succeed.
Killalmij has released several albums and singles that have set international records. According to Jamaican American music sensation, KILLAIMIJ rose to popularity with the release of the debut album Clock Tick Riddim. His single Bubble Up by Former Portmore Empire member GAZA KIM was a great success, receiving over 500K streams on Spotify. This was an incredible achievement for this young superstar. Sheldon stated, "My love of music brought me into this industry. Reviving dancehall music with a new style was something that I always aimed to do. As an artist, I never knew how hard music production could be. While many people envy what I do, I want to inform you that it takes more than just talent to succeed in this industry."
Clock Tick Riddim was launched earlier this year with melodic instruments and dancehall soul. It featured musicians like Potential Kidd, Dwayno, 9Grainz, and King Dolla. He also discloses that his next Dancehall project, Buzzer Riddim, will feature musicians like Munga Honorable, Maestro Don, Gaza Kim, and I Octane. With his latest project, Killalmij wants to give his fans a taste of diversity. He is inspired to make music with talented artists around the world. In his next album, he wants to feature singers with the same passion and love for this genre. Sheldon said, "music has always been in my blood, and helping dancehall reach new heights of popularity is what I strive for. It is my honour that I get to work the music of our ancestors."
Killalmij is known for his hard work and incredible dedication. He puts 100% effort into completing each and every track he produces. He stated, "I am not going to sit here and say my journey to where I am today was all glitter and gold. No, it was not an easy road. The music industry is one of the most competitive industries in the world. The competition is high, and to be number one in the Reggae/Dancehall arena, takes a lot of effort, sacrifice, hard work and dedication. We are not just creating music for specific groups or countries; Dancehall has the ability to make anyone move without understanding the lyrics." This is the beauty of this genre. It is very powerful and beautiful. Killalmij advises every young musician and producer to love their work and be patient. While many people crave success overnight, Killalmij believes in consistency. Despite the fact that the digital era has brought some platforms that make you hit and earns you overnight fame. Apps like TikTok or Facebook can help your music reach out to billions of people, but it is not guaranteed that such success will last too long.
Killalmij is a genius that dreams of making dancehall the next big thing. His efforts and ambition to achieve such high dreams deserve acknowledgement. He is an inspiration to the next generation that wants to dominate the music industry just like him.