Martha Stewart Birthday: Interesting Facts about an American entrepreneur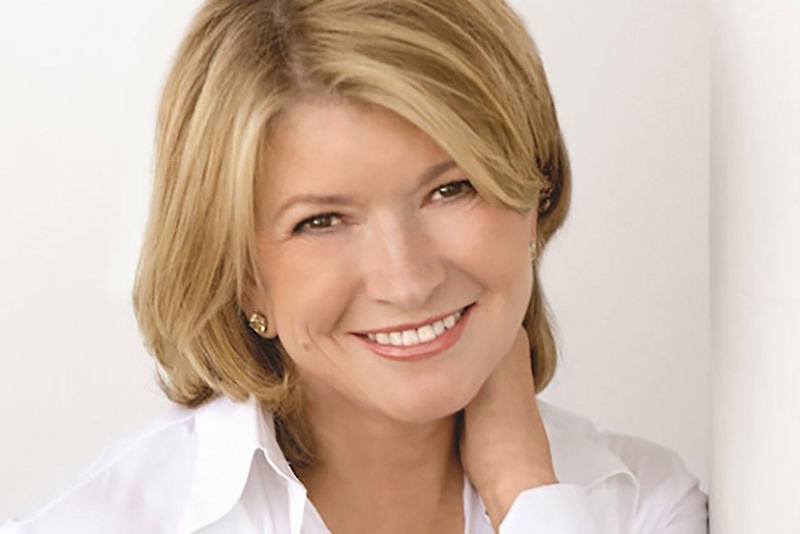 Martha Stewart, née Martha Helen Kostyra, (born August 3, 1941, Jersey City, New Jersey, U.S.), an American entrepreneur and domestic lifestyle innovator who built a catering business into an international media and home-furnishing corporation, Martha Stewart Living Omnimedia, Inc.
Martha Helen Stewart, born August 3, 1941, had many jobs prior to becoming who she is these days. She worked as a model, stockbroker, and caterer.
The last option got her discovered and made her a star in the world of gastronomy — fame she would later see as exceptionally valuable.
Stewart had the option to develop a brand around her that caught the attention of thousands, and not long after she built an extremely successful media empire around herself and her image.
This has made her one of the most powerful and persuasive figures in the U.S. media landscape. Read on to celebrate this astounding woman's special day with us!
Nationality: American.
Born: August 3, 1941, in Jersey City, New Jersey.
Education: Barnard College, BA, 1963.
Martha Stewart Family:
Daughter of Edward Kostyra (pharmaceutical salesman) and Martha Ruszkowski (elementary school teacher); married Andrew Stewart (attorney and publisher; divorced, 1989); children: one.
Martha Stewart Career:
Monness, Williams, and Sidel, 1968–1973, stockbroker; The Uncatered Affair, 1975, caterer (cofounded company with Norma Collier); Market Basket, 1976–1979, gourmet food store manager; Martha Stewart Inc., 1977–1990, caterer; 1982–, author of food, gardening, and decorating books; Martha Stewart Living magazine, 1990–1997, editor-in-chief; Martha Stewart Living television program, 1993–2004, host; Martha Stewart Living Omnimedia, 1997–2003, chairman and chief executive officer; 2004–, founding editorial director.
Martha Stewart Awards:
Daytime Emmy Awards, "Outstanding Service Show Host," 1994–1995 and 1996–1997, and "Outstanding Service Show," 1994–1995, 1998–1999, and 1999–2000; named one of "America's 25 Most Influential People" by Time, 1996; named one of the "50 Most Powerful Women" by Fortune magazine, 1998 and 1999; Edison Achievement Award, American Marketing Association, 1998; National Sales and Marketing Hall of Fame, inducted 1998.
Martha Stewart Publications:
Entertaining (with Elizabeth Hawes), 1982; Weddings (with Elizabeth Hawes), 1987; Martha Stewart's Christmas, 1989; Martha Stewart's Gardening, Month by Month, 1991; Martha Stewart's Quick Cook: Two Hundred Easy and Elegant Recipes, 1992; Martha Stewart's New Old House: Restoration, Renovation, Decoration, 1992; The Martha Stewart Cookbook: Collected Recipes for Every Day, 1995.