MAZCO By Joel NaeSketchie Molina Takes a Modern Minimalistic Approach at Luxury Clothing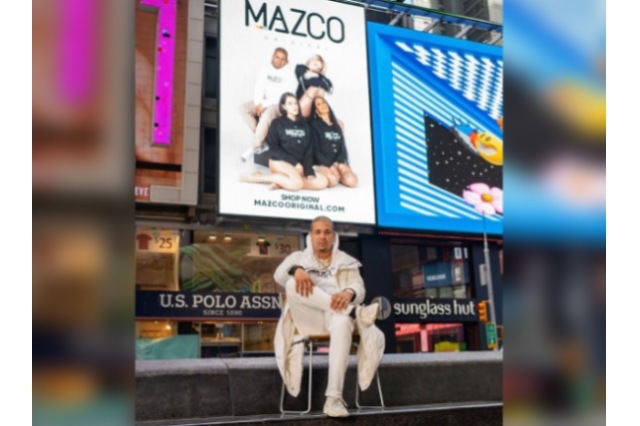 It offers just the right mix of luxury, comfort, and simplicity.
Fashion and Luxury have always been very close with each other. However, the definition of luxury has begun to change. Very few brands have changed themselves with this massive shift in trend. Joel Molina or NaeSketchie runs his own clothing brand that proves that it is understood the paradigm shift and has taken up the approach of not over killing things when it comes to luxury and fashion. People do not consider flashy and intricate apparel as luxurious anymore. The latest version of luxury fashion apparel is minimalistic and much more focused on the user experience. People want to look good and feel good at the same time.
The man behind MAZCO is Joel Molina who also owns an Event Promotion and Record Label. Both of which are called Sketchie Entertainment. He comes from Bronx, New York, and is a well-known socialite. It gives him enough credentials to successfully run his own clothing line. The apparel released by MAZCO is very comfortable and minimalistic. It focuses mostly on how the person feels when they wear these clothes.
There was a lot of focus on minimalism even when the brand was in its initial stages. The logo was a frog at first but later got changed. A frog was chosen as when MACO is translated to English, it turns out to be a frog. Nae decided to change this. "This does not really align with our goal of minimalistic luxury, We didn't want to give off any mixed vibes to the people seeing the dresses". Says Joel.
The logo has then consisted of a minimalist blend of the colors red, blue, and yellow. Red showed fire, Yellow shows the sun, while blue depicts water. Nae shares, "These three colors combine to symbolize life. Life is beautiful, it does not have to be cluttered, it has to be made worth living. It was final. This had to be our symbol as we stand for this. It's what makes it fly".
Joel NaeSketchie Molina is no outsider when it comes to knowing the tastes of the rich and eccentric. His parties are attended by many A-lister celebrities. These are P Diddy, Amber Rose, and many more. Such experiences and close encounters have given him the vision for MAZCO. From the looks of it, all the apparel released by MAZCO is very similar to what the celebrities have started wearing.
There is certainly no compromising planned out for MAZCO by NaeSketchie. Every product is refined and made with high care. "Let me make this very clear, Quality is Key. It's what makes the customers come back every time. We can never let the opposite happen at MAZCO", says Joel. This is not the first endeavor being done by Nae. He has aced event promoting and planning. It does not look like it will be his last endeavor as well.