Youssef TAHA says he won't be left behind as an up-and-coming model from Morocco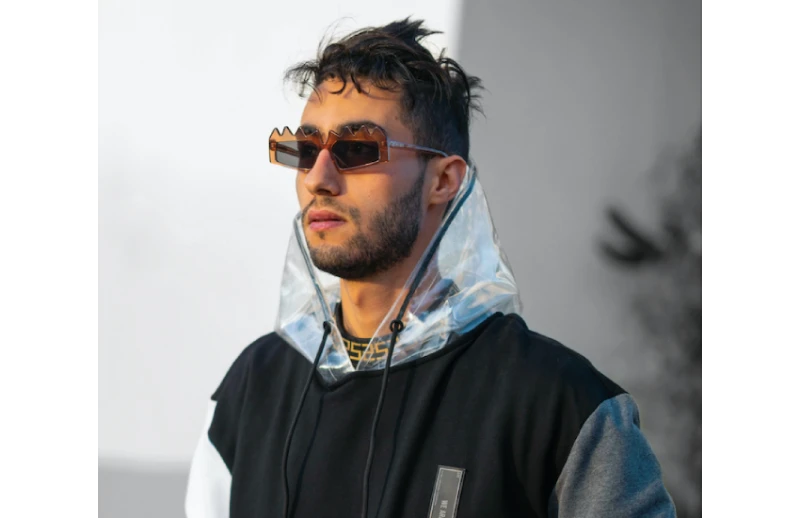 Many people associate the word "modeling" with a glamorous career that encourages those who serve as models to fly around the world and wear designer clothing. Despite being alone, Youssef TAHA started his career in 2018. And his first-ever real modeling job was with SikSilk in late 2019. His borderless SikSilk campaigns, numerous magazine covers, and elegant personal design have made him a household name.
The aspiring fashion model has little desire to establish himself as a top Moroccan model. Instead, he aspires to be a success in the modeling business and bring honor to his homeland. Because there aren't too many models produced in Morocco's south area.
Youssef TAHA has received offers from numerous tv shows due to his distinct sense of style. Youssef has done photoshoots for multiple design magazines and has contracts with well-known companies, and he also represents apparel brands including Zaful , Freshhoods and others.
For him, his modeling career is only getting off. Over the course of his career, his leadership abilities have gradually improved. Youssef's devoted Instagram followers of over 190,000 fans can expect Youssef's apparel brand to launch in the near future.
He has also collaborated with Siksilk as both a brand ambassador and as a model for them. Youssef has had a tremendous influence on his fans and has piqued the general public's attention from all over the world, who have praised his talent; his technical background makes him even more sought after. Youssef TAHA is a certified auditor with a master's degree in auditing and financial accounting from Morocco's renowned "National School of Commerce and Management — ENCG" in Agadir.
Youssef struggled to let "what ifs" stop him from pursuing his goals, even if the majority of the world ground to a halt in 2020. Youssef believes that creativity comes from inside, and he is committed to realizing his dream of running his modeling agency and launching his brand.
In Morocco, working as a male model is regarded as a unique profession. This sort of education instills a clear entrepreneurial aspiration and a dedication to breaking down traditional social barriers. Youssef, an aspiring solopreneur, is no novice to innovative problem-solving techniques.
Even though he is located in Morocco, his vision and goals extend well beyond the country's borders. He aspires to be a top model in the modeling industry, even though he is just 24 years old. Youssef has always been brave and gallant in the fiercely competitive world of fashion, and he insists that to be good, one must be bold, sensitive, and careful.
During these chaotic days, much of the world fell to a stop, but Youssef declined to allow "what ifs" to prevent him from pursuing his goals. Despite the difficulties, he maintained his motivation and made sound business choices. Youssef's motivation stems from inside, and he is committed to achieving his dream of owning a modeling agency and building a reputation for himself.
He's come a long way over the last year, and he'll continue to usher in a new age in the global design business.
Check out his website : www.tahayoussef.com