Interesting Facts about Mama Cax, an American-Haitian model and disability rights activist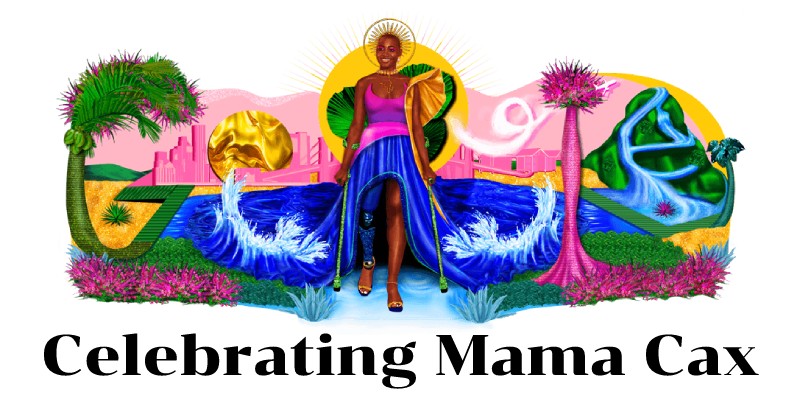 Search engine giant Google is celebrating Mama Cax, an American-Haitian model and disabled rights activist, with a Google Doodle on February 8, 2023. Here are some interesting and fun facts about Mama Cax.
Here is a look at the life and work of Mama Cax.
Who was Mama Cax?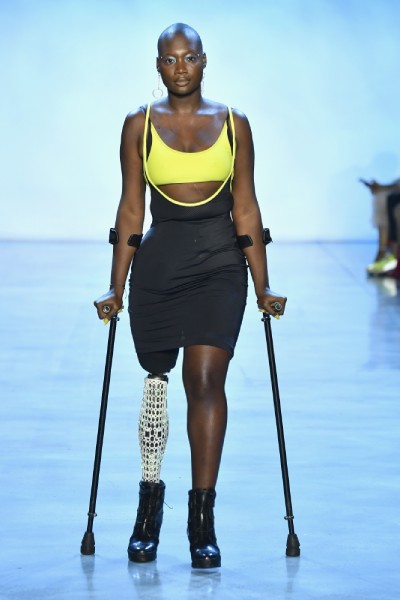 Personal
Birth name: Cacsmy Brutus
Birth date: November 20, 1989
Birthplace: New York City, New York, United States
Died on: December 16, 2019 (aged 30)
Death place: London, United Kingdom
Nationality: American–Haitian
Famous as: Model, activist.
25 Interesting and Fun Facts about Mama Cax
Mama Cax and Cacsmy Brutus were born on November 20, 1989, in Brooklyn, New York City.
Cax was a daringly unconventional figure in contemporary fashion modeling thanks to her prosthetic right leg.
Mama Cax grew up in Port-au-Prince, Haiti, and when she was 14 years old, doctors told her she had three weeks to live from lung cancer and osteosarcoma.
At the age of 16, Mama Cax underwent an unsuccessful hip replacement procedure as a result of her cancer, which resulted in the amputation of her right leg.
Mama Cax was depressed at first and had trouble accepting that she had a prosthetic leg because she wanted it to look real and match her skin tone.
She received a hip replacement two years later, but it failed, resulting in the amputation of her right leg.
Mama Cax later stated that she concealed her prosthetic leg for several years and that it took her some time to regain her confidence.
Mama Cax began to love and accept her new body over time. She began incorporating stylish prosthetic covers into her personal style with pride.
She went on to earn a Master's degree in International Relations as well as a Bachelor's.
Mama Cax also started wearing bright outfits, dyeing her hair, and doing bold makeup to show that she was into fashion and style. Cax also learned to handcycle and embraced her athleticism during this time of accepting her disability; she later completed the New York City Marathon!
Mama Cax began playing wheelchair basketball at the age of 18.
Mama Cax was invited to the White House on September 15, 2016, to take part in a fashion show hosted by Barack and Michelle Obama. She was finishing her education while working in the office of the Mayor of New York City.
Mama Cax noticed that Black women and women with disabilities were underrepresented in social media as the body positivity movement developed. She started using social media to talk about her body insecurities and began posting frequently, pleading for inclusivity in fashion.
Mama Cax made her debut in a commercial in 2017 and was soon signed by the New York-based modeling agency JAG Models.
She walked the runway in shows for Chromat and Rihanna's Fenty Beauty, among other places. Her later work in advertising included campaigns for Sephora and Tommy Hilfiger.
Mama Cax entered the fashion industry as a model for the first time in a 2017 advertising campaign and was signed by Jag Models shortly thereafter.
She appeared on the Teen Vogue cover in 2018 and walked in both the February and October New York Fashion Weeks the following year.
Becca McCharen, who strives to alter the "standards of beauty," designed her swimsuit for her to wear as she walked the runway at New York Fashion Week in 2018. She shared the Teen Vogue cover that year with Chelsea Werner and Jillian Mercado.
Mama Cax became the Olay brand's face in 2019 for their sunscreen marketing campaign.
Cax announced in October 2019 that she would be running the New York Marathon in a wheelchair.
Mama Cax was admitted to the Royal London Hospital in December 2019 for severe abdominal pain and lung blood clots; She passed away on December 16, 2019, in the hospital.
In 2019, Mama Cax's tragic death occurred as a result of medical issues.
The activist and model is remembered for changing the way people with disabilities should look and act.
On February 8, 2023, Mama Cax took center stage as a Google Doodle. The day was selected to commemorate her 2019 debut at New York Fashion Week. Lyne Lucien was the artist who created the artwork.
Mama Cax's vibrant life is reflected in today's vibrant Google Doodle art. The artwork emphasizes a variety of aspects of her identity, including her Haitian upbringing, her hometown of New York City, and her career in fashion, complete with her prosthetic face.