Interesting and Fun Facts about Didi Kempot, an Indonesian singer who is known as the "Godfather of Broken Hearts"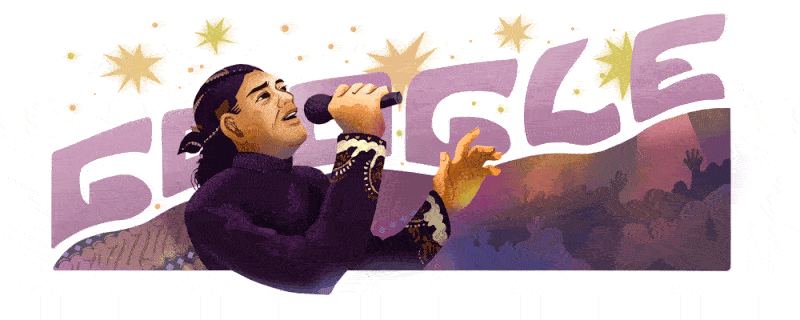 Search engine giant Google released a Google Doodle on February 26, 2023, to honor Didik Prasetyo, also known as Didi Kempot, a beloved Indonesian singer and songwriter who performed in the campursari style and is referred to as the "Godfather of Broken Hearts." Here are some interesting and fun facts about Didi Kempot you should need to know.
Here is a look at the life and work of Didi Kempot.
Do you know Didi Kempot?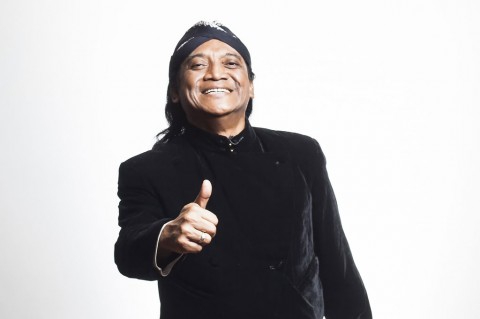 Personal:
Birth name: Didik Prasetyo
Birth date: 31 December 1966
Birthplace: Surakarta, Central Java, Indonesia
Died on: 5 May 2020 (aged 53)
Death place: Surakarta, Central Java, Indonesia
Famous as: Singer, and songwriter
Nationality: Indonesian
Father name: Ranto Edi Gudel
Mother name: Umiyati Siti Nurjanah
Spouse: Yan Vellia
25 Interesting and Fun Facts about Didi Kempot
Didi Kempot was born Didik Prasetyo on December 31, 1966, in Surakarta, Indonesia into a family of entertainers. His mother was a traditional Javanese singer, and both his father and brother were comedians.
Before moving to Jakarta, he began performing as a street busker in his hometown between 1984 and 1986. Kempot and his friends started the street band Kelompok Pengamen Trotoar (The Sidewalk Buskers' Group) when he was 18 and started working as a busker.
For Rp15,000 per month, Didi Kempot and eight of his friends slept in a small room when they arrived in Jakarta to pursue a career in music.
For more than two decades, this world-class singer performed unseen in the streets of Surakarta and Jakarta. Additionally, "Kelompok Pengamen Trotoar" is where he got his well-known last name, "Kempot."
In addition, Jakarta was the origin of the name "Kempot," which is a portmanteau of "Kelompok Penyanyi Trotoar" (Sidewalk Singer Group).
Even though he was broke, he wrote and performed some of his most well-known songs during this time, such as "We Cen Yu", "Cidro" (Broken), "Moblong-Moblong" (Perforated), "Lerteler Meneh" (Drunk Again) and "Podo Pintere" (Equally Smart).
Didi Kempot frequently stayed up late to record his songs on blank tapes after a long day of busking. Kempot never gave up on his goals, even though most of the tapes he sent to recording studios never made Startit past the security desk.
Didi received an offer to create a music video for TVRI, the only national television channel at the time. Additionally, this was his first screen appearance.
He released the single "Cidro" ("Broken") in 1989, but it didn't immediately become popular at the time. In 1989, Kempot got his big break and signed with a music label.
At its release, "Cidro" did not do well in Indonesia, but it was a hit in the Netherlands and Suriname, two countries with a significant Indonesian diaspora, particularly Javanese Americans. Additionally, it helped campursari music enter the mainstream market.
After that, Didi Kempot received an invitation to perform a concert there. Didi left for the Netherlands in 1993. Didi was surprised when he arrived in the Netherlands to find that many people had learned "Cidro."
In 1996, he went back to the Netherlands and also went on a tour of Suriname. Didi was even more well-known among the numerous Javanese ancestors and natives of the South American nation.
Didi Kempot released ten albums between the years 1996 and 1998, including Layang Kangen, Trimo Ngalah, and Suket Teki, that were only available in the Netherlands and Suriname.
Didi has performed eleven times in Suriname, twice in the Netherlands, and once on the Layang Kangen Tour in 2018, when he was presented with an award by President Dési Bouterse.
Didi released the Indonesian hits "Sewu Kutho" ("A Thousand Cities") and "Stasiun Balapan" ("Balapan Station") in the 1990s. After the success of his album Stasiun Balapan (1999), Didi gained popularity in his home country.
Didi Kempot decided to make a second album, titled Modal Dengkul, after the album Stasiun Balapan was a big hit. Didi released several albums in the early 2000s, including Tanjung Mas Ninggal Janji, Seketan Ewu, Plong (2000), Ketaman Asmoro (2001), Poko'e Melu (2002), Cucak Rowo (2003), Jambu Alas with Nunung Alvi (2004), and Ono Opo (2005), all of which were inspired by the album's success.
To assist Indonesians impacted by the COVID-19 pandemic, he streamed a live charity concert from his residence in April 2020 and raised Rp7.6 billion, or approximately $500,000 in total.
In addition, he released a song titled "Ojo Mudik" ("Don't Go Mudik") in which he pleaded with his fans not to return home during the Eid al-Fitr holiday season to stop the coronavirus from spreading further.
Didi Kempot died in Surakarta on May 5, 2020, from complications caused by a cardiac arrest.
Didi produced ballads that were influenced by pop music as well as the local styles of kroncong and dangdut in the campursari style, which is a Javanese word that means "mixture of essences."
The majority of his songs are about tragic other sad love stories and are themed around heartbreak. In his later years, he became known as "The Godfather of the Broken-Hearted" as a result of this.
According to Aldo Sianturi of Billboard Indonesia, Didi Kempot is a "genius music conceptor" who can express the "depth and bitterness of love" in his lyrics. The majority of his lyrics are written in Javanese, specifically in the low ngoko register, which is the speech that the majority of Javanese speakers use daily.
Didi Kempot composed about 700 songs, the majority of them in his native Javanese language. Didi was also popular in Suriname and the Netherlands, both of which have a large Javanese diaspora population, in addition to Indonesia.
Didi Kempot's campursari music has regained popularity among the younger generation in recent years. Around the world, hopeless romantics still resonate with Didi Kempot's songs.
In honor of Didi Kempot, Google featured a Google Doodle on its homepage on February 26, 2023. He was presented with the Billboard Indonesia Lifetime Achievement Award on this date in 2020.