Akansha Arora: From The City Of Nawab Touching The Star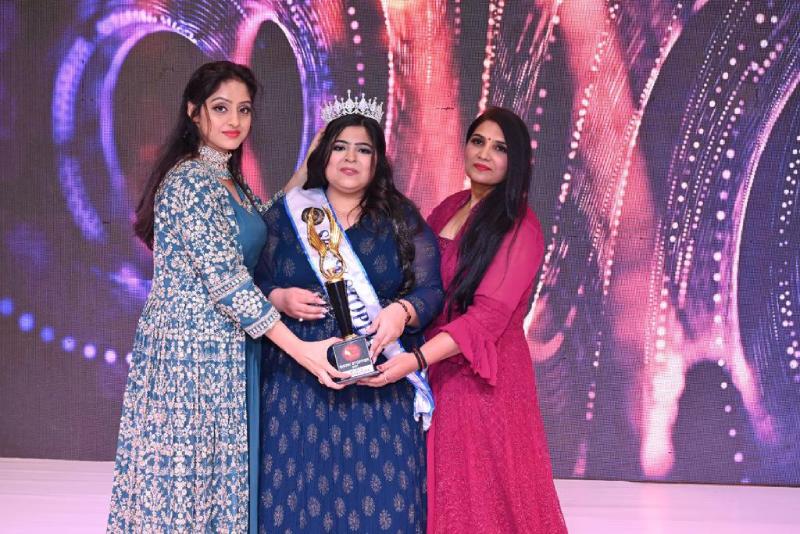 Pageant Queen Akansha Arora, also known as Isha Budhiraja, is ruling the modelling space with tank-filled recognitions and awards; recently, GOM respected her as a Model and Social Activist made her the news.
Born in Lucknow, Akansha Arora became an accomplished model artist at a young age. Starting her journey in 2020, she became Miss Lucknow, Miss Universal Uttar Pradesh & Miss Uttar Pradesh Next Top Model in the same year. This Miss India 2021, Mallika-e-Awadh, is jewelled with kindness and beauty.
Lately, got into the sight of the media after she got Dr B.S. Ambedkar National Contribution Award 2023 by Bhagat Singh Koshyari. Akansha received the award for her contribution as a Model and Social Worker in society. Organised on 12 January 2023, Akansha along with singer Udit Narayan and Kumar Sanu were also respected with this award for their contribution.
Shining Star 2022 – Mallika – E-Awadh and Calendar diva 2022, is completing her education in Law and wants to serve society by clearing the UP PSJ exam in the future. 20-year-old, Akansha got her all hands to raise awareness for the harm plastic causes under Plastic Free India and recently she also became Brand Ambassador For Girl Education by Mallika-e-awadh.
As a gifted child, Akansha has a special attachment to acting, singing and dancing. Therefore previously, she completed a Diploma in Acting and Modelling from MFI Films & TV Institute. And soon, she will appear in 2 of her music albums, including a romantic track.
Before getting awarded by GOM, respected Bhagat Koshyari, This Showstopper, was awarded by Mahima Chaudhary and Himanshi Khurana and honoured by Bidai sisters Parul Chauhan and Sara Khan for modelling and social awareness.
Akansha Arora is known for her ambitious and doer attitude. Although engaged in her studies, Akansha gives equal attention to her career as a Model and Social Activist. With the motto to be of service to society, Calendar Diva 2023 is looking for any possible way to make this world a better place to live.
With awards overloaded, Akansha Arora took the media with her confident and well-mannered behaviour. People are looking for more from her side.