Franklin Eugene – Men's fashion is just as important as women's fashion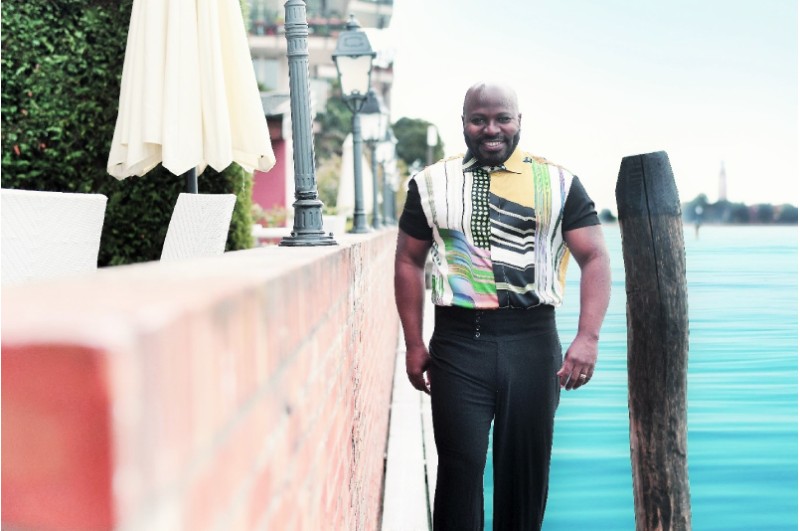 Fashion is full of meanings and symbols that allow people to connect visually with one another quickly and directly. Through fashion, people may convey their feelings about themselves and their identities; it enables them to visibly indicate who they are, who they want to be, what sort of social group they want to belong to, and who they do not wish to be connected with the most.
What people wear and how they exhibit themselves significantly impacts their confidence, which applies to everyone. However, men's fashion, particularly basics, has been characterized in a variety of ways, including color palette, price range, and, most crucially, inclusiveness and styling possibilities. Historically, women have been considerably more mindful of their looks than males. Still, there appears to be a shift in this amount of attention to styling among men in recent times. With increased social and mass media marketing, young men in Generation Y have become appearance sensitive, leading to an increase in garment consumption.
Men express themselves in various ways, and some males, for example, may identify themselves via their physical looks. Still, others may reveal their identity through the way they dress. Many guys are concerned with what they wear and how they wear it on a daily basis, as well as how others view them. Considering the surge of men's fashion in the world today, Franklin Eugene, a male fashion guru, has stepped into the fashion world to promote men's wear. Eugene was motivated by the range and originality of masculinity presented worldwide to make men's fashion as prominent as women's.
Franklin Eugene is an American businessman, globally recognized fashion designer, multiple award-winning film producer, activist, global patron of the arts, and humanitarian. Following the launch of his fashion company in 2012, he climbed to popularity first in the Arab world, then in North Africa, India, and around the globe. Franklin Eugene shifted his focus to fashion and launched his own label, Franklin Eugene, in 2012, with a public premiere in Dubai. After ten years, Eugene has amassed a number of private and public collections and increased his role in the creative community as a producer on numerous prior and upcoming projects.
Franklin Eugene International LLC began as a public fashion brand in partnership with Eugene's business partners at Savile Row Dubai. While working on one of his suits, the Rowan, a single-button, elongated silhouette design, Savile Row and Eugene discussed his one-of-a-kind creations. Following these conversations, Franklin Eugene and Savile Row joined to provide something new to the men's apparel business.
With the Franklin Eugene brand rapidly growing in popularity, the designer grabbed the attention of many in the fashion industry. Franklin Eugene International LLC received a LUX Excellence Award in 2017. Eugene won the Best Luxury Design Designer award, highlighting the importance of men's design in a world known for focusing on women's fashion.
Production with low environmental impacts
Franklin Eugene is a current member and co-founder of Common Objective, a global technological solution for the sustainable garment sector. The fundamental concepts of his apparel label are sustainability and love. Sustainability entails using business practices with a low environmental impact, such as sales and distribution techniques that reduce unnecessary product waste and use of organic fabrics.
Working as a producer on several films
Franklin Eugene is a well-received designer and film producer still making headlines. He has created several private and public collections and has served as a producer on several previous and prospective films. Franklin Eugene donned his own fashion line at the 79th Venice International Film Festival in support of Brendan Fraser's film, "The Whale." Eugene appeared alongside the cast and crew to show his support for everyone involved and the film itself.
Expanding the reach into the film industry
Franklin Eugene's success propelled his momentum as he expanded his reach into the film industry. However, he would not add the title of the film producer to his vast list of accomplishments until 2015, with the short film "Almost Strangers." This short film on familial bonds fueled Eugene's subsequent career as a producer. Eugene worked as a producer on "Little Wing." "Little Wing," a narrative about a young girl approaching adulthood and her mother who refuses to grow up, was nominated for and won several awards at film festivals. Eugen was an associate producer on "Love, Gilda," a documentary on comic Gilda Radnar's life and times, kicked off the 2018 Tribeca Film Festival. Eugene made a mark in the film industry. He also highlighted the significance of men's fashion as a parallel segment to women's fashion.