Chartered accountant topper and author of The Sojourn and Pulchritude — An Endless Love Story, Rupansh Ashwani is MD/CEO of AGASS, SHASHIKUL and SHASHWANI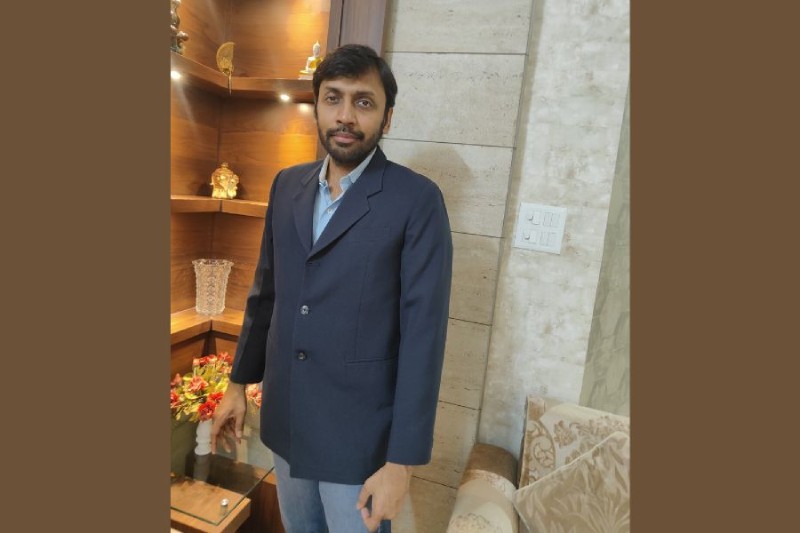 New Delhi (India), February 22: Rupansh Ashwani is Chartered Accountant, MBA, CFA, MFA, DISA, B.Com Hons. He topped the Chartered Accountant examinations in India in 2011. He is also a professional career counsellor and certified study abroad counsellor. He is also the author of a poetry book about mysteries of the universe, ' The Sojourn ' and novel, ' Pulchritude – An Eternal Love Story '. He is also the singer/composer/lyricist of songs, ' Proud to be a CA ', ' Love can go so far ', ' Show me the way ' and ' You are in my dreams '. He is also a motivational speaker.
Rupansh Ashwani is the MD/CEO of the firm SHASHIKUL. The organisation provides services in the education and travel industry. The organisation provides career advising, study abroad, NEET admissions and counselling, university admissions, and online classes for IELTS, PTE, YOGA. For career counselling, students have to give a psychometric exam at the company's website, after which they get a comprehensive report and optional one-to-one counselling session.
In studying abroad, the students have to answer several questions, after which they obtain a report with their possibility of admission to various colleges and countries. The SOP process is also online. The organisation takes care of all the processes from visa application to offer letter. The organisation also helps with accommodation and transfers. The company also has apps SHASHIKUL Schoolsy and SHASHIKUL Schoolsio which feature videos, quizzes, evaluations, test patterns, student progress and much more. The app SHASHIKUL Examera contains test papers to prepare for any exam in India.
The company also provides educational social networks, SHASHIKUL Edura and SHASHIKUL Pictora, where consumers of SHASHIKUL may make friends, socialise and learn from one another. Access to these social networks is granted free to every customer of SHASHIKUL. The company also gives free notes and videos to students of schools. It also provides videos for banking examinations. The organisation also provides tours and travel packages, flight tickets, hotel bookings, transportation etc. The website of SHASHIKUL is https://www.shashikul.com.
Rupansh Ashwani is the MD/ CEO of the firm SHASHWANI. It is an e-commerce organisation which provides excellent products at economical costs at Shashwani.com. The products include apparel, shoes, kitchenware, toys, mobile and technological accessories. The company provides choices of online payments and cash on delivery to its consumers. SHASHWANI also has a jewellery e-commerce store at http://www.shashwani.net. Here the company sells original gold and hallmarked diamond jewellery with stunning patterns. The jewellery is certified by GIA, SGL, GSI and IGI.
Rupansh Ashwani is also the MD/CEO of AGASS. AGASS delivers cloud software at extremely inexpensive costs at Agass.online. The software covers all parts of the business like startup, marketing, finance, operations, human resources, social media marketing and management, freelancing, management, specialised industry business and a lot more. The organisation also provides chartered accountant services, insurance, human resources, loans, etc. The company also allows everyone an option to build his own mobile app development and web development company through its sites at Agass.biz and Agass.site. The company also gives free site hosting to everyone at Agass.co. The official website of the company is Agass.org.
Rupansh Ashwani also has the website Rupansh.net where everyone may read novels for free. On the website Rupansh.org, users can rent and buy movies.
Rupansh Ashwani also delivers seminars periodically on topics of secrets of the universe, motivation, career guidance and several other contemporary topics in institutions and companies. His articles on numerous themes are published on several platforms regularly. Through all his services, Rupansh Ashwani aspires to make the world a better place to live in.