Creating clean and organic products in hair and skincare, enter ace businesswoman Qwanisha Chantele Duberry, aka Rebellious Chantele.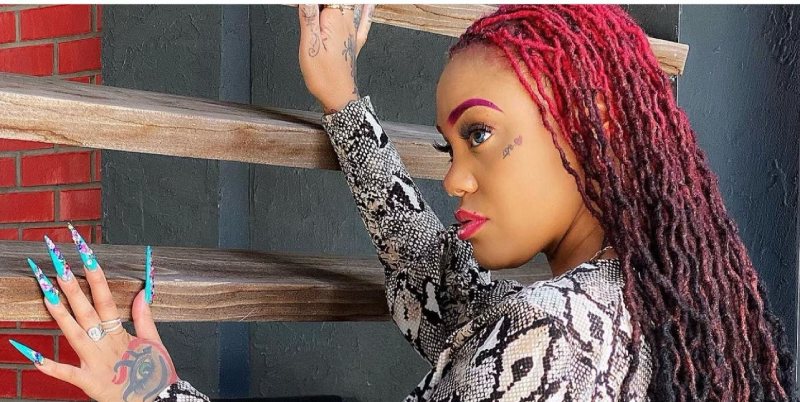 The Atlanta-based CEO is all about her passion for giving back to people and the planet and also stunning people as an actor, influencer, and model.
Having the broad vision to attain specific goals in one's endeavours is one thing, but having the guts and the courage to make bold choices, walk on unconventional paths and overcome challenges to turn those visions into a reality is a different thing altogether. The ones who have belonged to the latter category have had to give it their all, surrender to their dreams, and keep chasing them, no matter what. Many such self-driven and passionate professionals and entrepreneurs came forward to showcase their A-game in their respective sectors, and who better than Qwanisha Chantele Duberry, aka Rebellious Chantele, to serve as an example of being one?
Rebellious Chantele is the one who was tagged as being a Rebellious one for being a Rebel with a Cause and being supportive of causes that needed much attention of people, helping them overcome their challenges of depression, anxiety, and the like through her powerful content on social media, making her an impactful content creator and influencer. Besides winning hearts with her incredible personality and stunning looks as an actor and model, her meaningful posts and content on social media platforms have made her everyone's favourite.
But, what has helped her garner, even more love and admiration is her work as an entrepreneur with her handmade vegan/organic skincare and hair care products under her brand QCD Organics (https://www.qcdorganics.com/). Her brand offers clean and all-organic products like Organic Hair Growth Oil, Organic Almond Butter Sea Moss Soap, Organic Facial Serum, Organic Lavender Bath Salt, Manifestation Candles, and so much more that only do good to the skin while also giving back as an organic brand to the planet.
Not just that, Rebellious Chantele (@rebellious_chantele) makes sure to teach the Atlanta community everything about herbal science of natural care for the body, mind, and soul. Currently, she has a lot coming up as an actor, like television premiers and even new music and an herbal salon for hair and skincare as a business owner.