7 Reasons to Rent a Self-storage Facility While Moving to New Business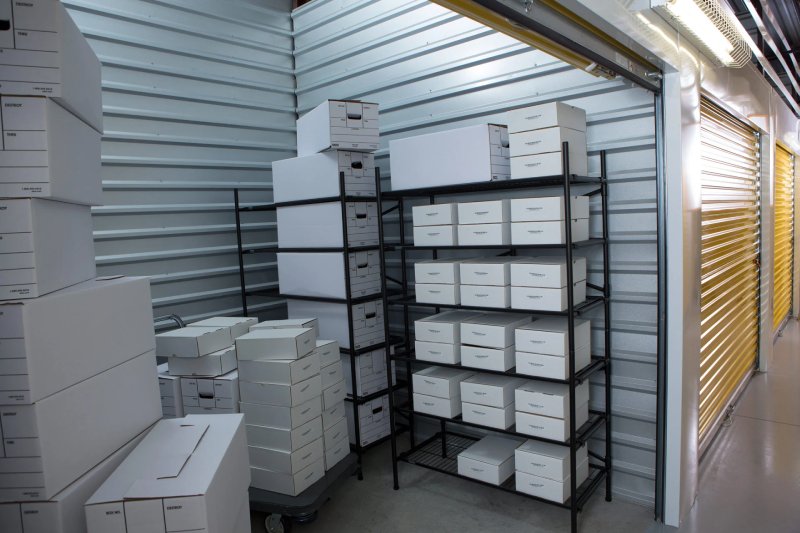 Laying down the foundation for a new business, or expanding your current business for that matter can be quite cumbersome. It requires following a perfectly crafted strategic plan, step by step.
Whether your business is small-scale or large, the challenges that you face in terms of shortage of space are quite similar. There is abundance of documentation, inventory, equipment, raw material, valuables, office gear amongst others, which requires a lot of space. As your business grows, your supplies and inventory shoot up as well.
This is what causes major upheaval in the functioning of the business or the process of setting one up. You need ample space to store all of your belongings and avoid cramping up things, further causing chaos.
While moving to a new business, the last thing you want is obstacles of this kind. Storage space is essential for the smooth operations and functioning of a business. 
One needs to be quick and resourceful in this day and age, with cutthroat competition to be able to sustain your business or make your place in the market with a new business altogether. Self-storage is a major problem solver in situations like these. There are plenty of self-storage units in Omaha to pick from.
Here are 7 reasons why you must rent a self-storage facility while moving to a new business-
Convenience– As a business owner, you will constantly be juggling tasks. A major chunk of your inventory stacked up or lying around in the way makes it all the more difficult.
Self-storage facilities assist you in the process of collecting the stock from your location, carrying it to the storage facility, and storing them safely. Many storage facilities in the USA also offer to pack your supplies for you. This takes off a huge weight off your shoulders because of how seamless they make the transition.
Feasible– Expanding your business involves purchasing more space or property to accommodate your staff, inventory, supplies, and hikes up the cost really high.
Renting a storage unit involves monthly payments and flexible contracts. You can put an end to the service when you need to. Nothing binds you legally in any way. The safety clauses in the agreement safeguard both parties. Termination of contracts can be done with ease.
Security– The best self-storage companies in the USA are well-maintained with CCTV camera surveillance at all times. Quality locks are in place at all times, along with alarm systems, pest control services, fireproofing, and hiring security personnel to guard the facility.
They also offer insurance in case of any theft or mishap. They compensate by paying you a sum of money. These storage spaces are clean and there is no need to worry about your stuff being caused any harm.
Temporary Solutions– If you are relocating, renovating your space, or any such temporary transition, storage spaces are the best way forward.
For a certain period of time, while your work is going on, you can store all your belongings in these facilities for the time being. This can be super stressful but having the option to store your belongings and not pay a hefty sum is a lifesaver!
Systematically organized– A workplace with a surplus of unnecessary items cluttering the entire area simply creates stress and negativity. Storage spaces can resolve this problem by separating items and creating segments of each kind, storing them in their respective spaces, with labels on them.
It makes it much easier to find what you need, without wasting time and energy. Your storage space unit can be your personal company warehouse.
Cost Effective– You can use the money you save as an investment for the growth of your business instead. The top self-storage companies are highly affordable and much cheaper than renting a warehouse or a commercial property.
Naturally, you save so much money as opposed to buying excess area to store your goods, making it the most suitable option of all.
Distance– The proximity between the self-storage facility and your office space/ showroom is a big factor in the decision-making. Going back and forth on a frequent basis can cost you time, fuel, and energy.
Whereas, having storage space nearby will make your work much easier. You wouldn't need to think twice before just dropping in to collect something or check on your stuff.
Conclusion
Modern-day problems need modern-day solutions. Self-storage spaces have made the management of inventory, supplies, or retail overflow far less complicated today.
This industry will only grow with time as the need for storage space in the USA will increase more than ever, with upcoming businesses, outlets, and the exorbitant prices of real estate. Self-storage can be relied upon in the long run.