Abbas Rizvi: The sensational and iconic photographer and cinematographer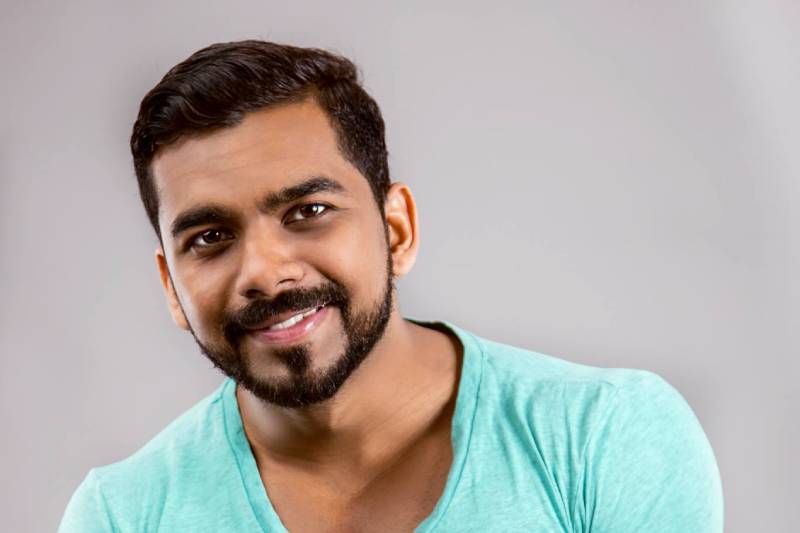 Justin and Mary Marantz were once quoted to have said, "how do we start taking pictures of people and not pictures of their poses?" Abbas Rizvi's, the brain behind Abbas Rizvi photography, has shown that pictures of people can be taken flawlessly and be used to tell stories never to be forgotten.
With a robust portfolio that is built over a decade and sheer knowledge of photography and videography, it's no wonder that his works have catapulted him to the league of exceptional photographers. Doubling as a cinematographer, Abbas Rizvi has demonstrated astuteness and unprecedented skills in using cameras to capture memorable moments. Since his emergence in the industry in 2013, his photography and videography services have gained popularity in the fashion and entertainment industry.
He has been invited to capture major events like concerts, commercial projects, celebrity photoshoots, and weddings, among a tall list of landmark events worldwide.
Abbas Rizvi is dubbed the cream of the crop
Some of his standout moments include series of concerts in the United States and other parts of the world and celebrity photoshoots. With his model pictures gracing the covers of magazines in the United States and a well-deserved accumulation of five-star reviews on Google reviews, one can tell that Abbas Rizvi knows his onion.
If you are looking for someone who has an eye for capturing and creating a truly mesmerizing moment, only one name should come to mind— Abbas Rizvi. He has built an undented and enviable reputation for himself and climbed steadily to be recognized among the best in the industry — thanks to his ingenuity in capturing jaw-dropping perspectives and creative approach in photography and videography.
Abbas Rizvi's creativity knows no border
Though based in the illustrious city of Chicago, Abbas Rizvi photography has traveled far and wide and has resonated in the four corners of the world. For him, photography is more than a job. He sees it as an avenue to demonstrate his passion and take people on an exploration through his lenses.
To have a better understanding of who Abbas Rizvi is and what his brand, Abbas Rizvi photography stands for, he helped in setting up donations and funds in the heat of the pandemic. Of which the proceeds were used to support people and provide relief.
For what it's worth, Abbas Rizvi is an incredible photographer and cinematographer and is held in high regard as an ingenious creative. And, there are over 85,000 people on his social media channels (Facebook and Instagram) to attest to his shrewdness.
His photography services are not hinged on one aspect of photography alone. He is multifaceted and his skills shine through virtually every aspect of photography and videography. Abbas Rizvi has been described as the man that always shows up and he always delivers nothing short of the best on every project.
How would you like photoshoots that will capture every moment and melt hearts?
One of Abbas Rizvi's strong suits is wedding shoots. He is your go-to guy for traditional weddings, including Hindu and Muslim wedding services in the United States. With Abbas Rizvi on your set, you don't have to worry about capturing every moment in your events because he has eyes for details. Rest assured you will get an album of happy and special moments from your wedding – one that will always melt your heart and take down memory lane with your loved ones.
As we mentioned earlier, Abbas Rizvi is multifaceted and fits in the famous maxim, "jack of all trades and master of all." He is also well-grounded in commercial and portrait photography. In addition, he has demonstrated his urivaled talent in this field while working with renowned models and celebrities.
Abbas Rizvi has worked with famous and delectable celebrities including Armeena Khan, Atif Aslam, and Bilal Abbas Khan, to mention a few. So, one can say with much confidence that Abbas Rizvi is a seasoned photographer in his right and deserves a medal on his chest.
Abbas Rizvi has an ingenious way of creating artistic images
His craftsmanship is second to none when it comes to reeling off dazzling photographs. Abbas Rizvi is not your regular photographer or cinematographer. He takes his job seriously and leverages high-quality equipment and innovative techniques to deliver artistic images.
Why not take a second and treat your eyes to his breathtaking New Year's Eve events and live performances. Abbas Rizvi is also available to create unique and awesome portfolio shoots. If there's one thing he is good at, it is his unrivaled talent breathing life into events.
Book an appointment today and let Rizvi dazzle you with stunning photographs for your events.