Interesting and Fun Facts about Zofia Nasierowska, a Polish Artist Photographer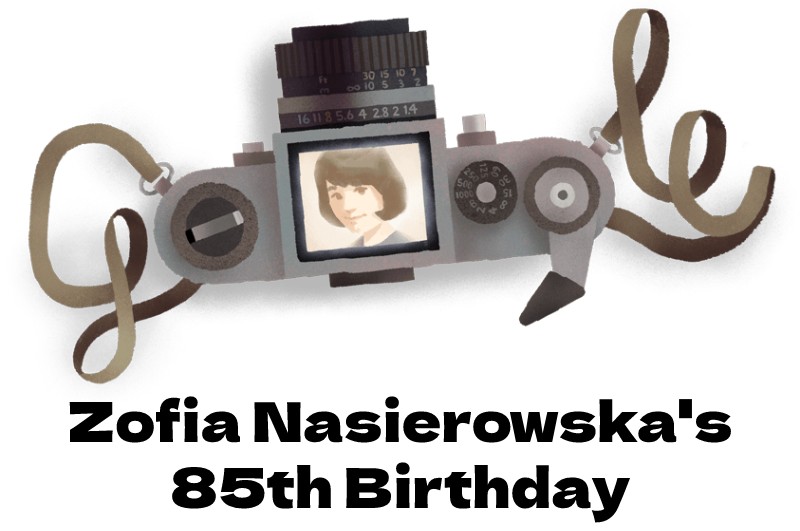 Search engine giant Google launched a Google Doodle on April 24, 2023, to celebrate the 85th birthday of Polish artist photographer Zofia Nasierowska. Here are some interesting and fun facts about Zofia Nasierowska.
Here is a look at the life and work of Zofia Nasierowska.
Who was Zofia Nasierowska?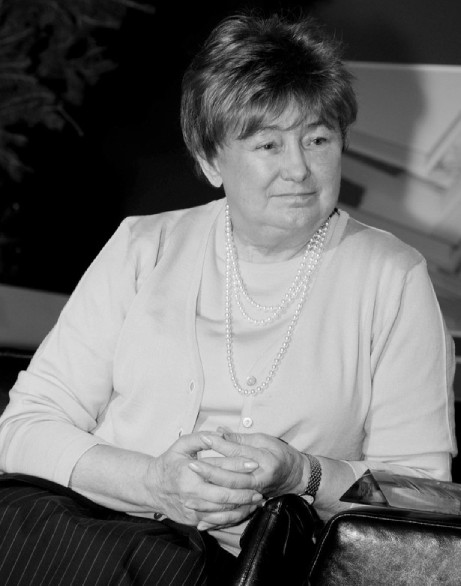 Quick Look
Birth date: April 24, 1938
Birthplace: Lomianki, Mazowieckie, Poland
Died on: October 3, 2011
Death place: Warsaw, Mazowieckie, Poland
Resting place: Powązki Military Cemetery
Known as: Artist photographer
Spouse: Janusz Majewski
Awards:

Artiste FIAP (AFIAP)
Officer's Cross of the Order of Polonia Restituta (2003)
20 Interesting Facts about Zofia Nasierowska
Zofia Nasierowska was born in Lomianki, Mazowieckie, Poland, on April 24, 1938. She was a writer and set decorator, known for Siedlisko (1999), Po sezonie (2005), and Most (1960).
Zofia Wiesława Nasierowska-Majewska – Polish artist photographer, specializing in picture photography, and writer. Honored with the title of Artiste FIAP (AFIAP).
Zofia Nasierowska acquired her passion for photography from her father, notable photographer Eugeniusz Nasierowski, who was likewise her teacher.
She started taking pictures when she was seven years old, and she participated in her first photo exhibition when she was eleven years old.
Zofia Nasierowska was a student of her father, Eugeniusz Nasierowski, a photographer. Afterward, she attended a photo technical school and graduated from the Cinematography Department of the National Film, TV, and Theater School Leon Schiller in Łódź.
Along with Agnieszka Osiecka, Roman Polaski, Jerzy Skolimowski, and Janusz Majewski, whom she married, she attended the Łódź Film School in the cinematography department.
She had exhibitions in Poland and abroad and awards at international exhibitions, including in Budapest, Karlovy Vary, Glasgow, London, and Stockholm.
Zofia Nasierowska's photographic work incorporates landscape, reportage, or above all portraits. She was the author of photos of celebrities from the theater, film, art, and culture world.
There, a lot of Polish intellectuals and artists took photos in the 1960s and 1970s. She made pictures of such artists as Beata Tyszkiewicz, Krystyna Janda, Jerzy Kawalerowicz, Anna German, Roman Polański, Tadeusz Konwicki, Anna Jantar, Piotr Fronczewski, Gustaw Holoubek, Irena Jarocka, Irena Santor and Katarzyna Gärtner.
Kalina Jędrusik with Stanislaw Dygat, Wojciech Pszoniak with his wife, Krystyna Cierniak with Janusz Morgenstern, or Krystyna Zachwatowicz with Andrzej Wajda, among others, were also subjects of her family portraits.
Zofia Nasierowska's photographs were featured on numerous covers of the following weeklies at the time: "Film", "Screen", "Zwierciadło", "Przekrój" and "Women and Life".
Her portraits are characterized by careful lighting and the right shot of the model, which gives the man standing in front of the camera a slightly idealized appearance.
Everyone wanted to have their picture taken by Nasierowska in the 1950s and 1960s. A photograph of Lucyna Winnicka that appeared on the cover of Ekran magazine in 1958 set the stage for her career.
Nasierowska's photographs were used as covers for a few publications and magazines during the '60s and '70s including Ekran, Zwierciadło, Przekrój, and more.
Zofia Nasierowska was invited as a member of the Związek Polskich Artystów Fotografików (ZPAF, or Association of Polish Art Photographers), and the invitation came in 1956. The International Federation of Photographic Art presented upon her the honorific designation of "Artiste FIAP."
She stopped taking pictures after 35 years due to an eye disease. Together with her husband, Nasierowska established a boarding house in the Masurian town of Ełk. She invested in and fostered the community, and the city's library was renamed in her honor.
The works of the artist were shown in a lot of Polish and international exhibitions, and they won a lot of prestigious awards at international exhibitions like those in Budapest, Karlove Very, Glasgow, London, and Stockholm. Additionally, Zofia Nasierowska co-wrote the script for Janusz Maj's series "Siedlisko."
Zofia Nasierowska died on October 3, 2011, in Warsaw, and was buried in the Avenue of the Meritorious at the Military Cemetery in Powązki (section D31-tuje-3).
Zofia Nasierowska took landscape and reportage photos, but she was always most interested in portraits. She is known as an author of elegant, black-and-white photographic portraits of famous people from Warsaw's artistic environment. She would be called a magician by her models.
On April 24, 2023, Google featured a Google Doodle on its homepage for celebrating Zofia Nasierowska's 85th Birthday.