Purpyle Is Out to Break Boundaries in Eyewear Fashion, Says Founders Grishayev and Tolmach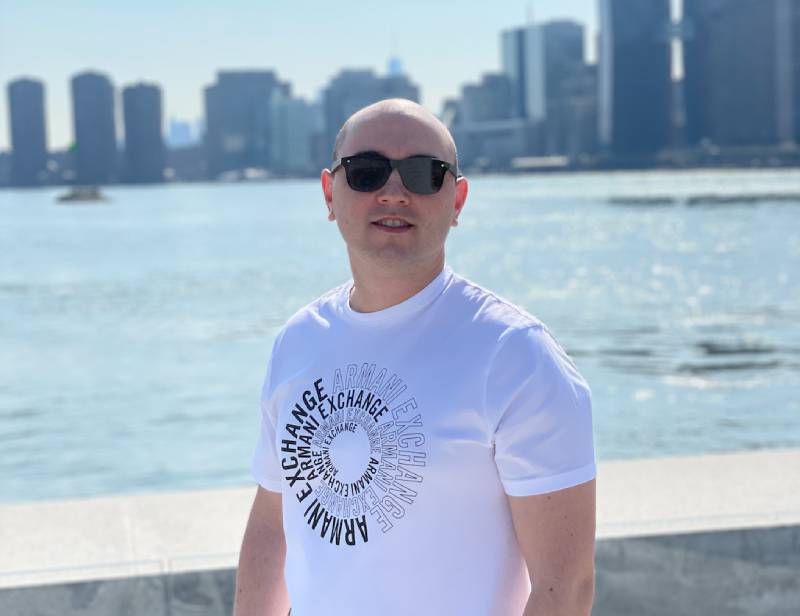 Fashion is now heavily dictated by what you see on social media platforms like Instagram and Pinterest. And if you look at one of the hottest trends in fashion today, you'll see a lot of companies offering affordable options for consumers who want to look good without breaking their budget.
This is also the inspiration behind Purpyle, the newest line of statement eyewear founded by Gregory Grishayev and his longtime business partner Michael Tolmach.
Specializing in polarized sunglasses, Purpyle offers a wide range of fashionable eyewear under $50 but promises to make you look like a million dollars.
It is the newest venture for Grishayev and Tolmach who also founded Eonsmoke, an electronic cigarette company that made a mark in the nicotine vaping industry since its inception accumulating more than $150 million in revenues within just a couple of years.
Grishayev has always been a big dreamer, so his partnership with fellow dreamer Tolmach was a perfect match. With the goal of diversifying their business portfolio, the business partners tried their hand in fashion starting with authentic leather handbags that unfortunately didn't do well in such a competitive market.
Grishayev and Tolmach eventually found their way into eyewear and using their shared experiences in celebrity marketing, product development and extensive intellectual property litigation, the partners started Purpyle.
The brand is now one of the most recognized names in fashionable eyewear, especially because of its wide variety of sunglasses for both men and women at budget-friendly prices.
But according to Grishayev, Purpyle's products are made of the best quality materials and craftmanship, so you can guarantee that you're buying something that will last you for a long time.
The American businessman is also passionate about this brand that he's working hard to create not just a business that people love, but also one that will really leave a legacy in the future. After achieving a lot in his life, Grishayev has made it his mission to give back to the community through different philanthropic works. He is supporting many charitable causes, which is his way of sharing his wealth to others.
The story of both Grishayev and Tolmach is proof that failure isn't the end for a business. Throughout the years, the pair has invested in different businesses that sometimes led them to failure.
But they didn't stop at working to create a brand that will finally make their mark on the industry. This is when Purpyle came to life and now, it's one of the best in affordable yet fashionable eyewear in the country.
The future of Purpyle is definitely bright, especially now that it's considered a trusted brand in top quality eyewear in the industry. But Grishayev has no plans of stopping any time soon.
In fact, he believes that he's just getting started when it comes to building a legacy that he's been dreaming of all his life. He's been through a lot, after all, so nothing is too hard for him to achieve.