Family Tradition and New Age Manufacturing at Happy Jewelers Has Made Them Successful In The American Jewelry Industry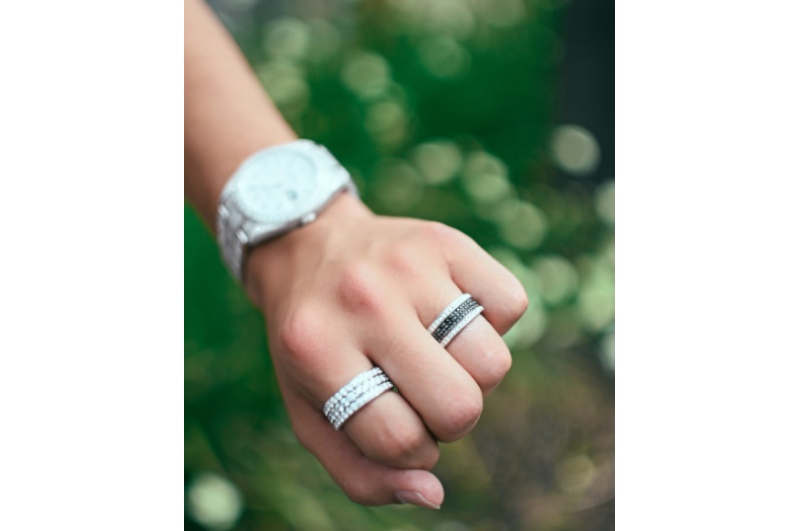 The core value that Gabe and Danny Arik have adopted as co-owners and founders of Happy Jewelers is providing complete and total satisfaction for their clients. No matter the price of their custom piece or how elaborate the design may be, every Happy Jewelers customer can expect results above and beyond their wildest imagination. By establishing personal relationships with all of their clients, Gabe and Danny are able to ensure that each design caters to their client's every need. Setting themselves apart from all competition, Happy Jewelers is a force in the Southern California jewelry industry.
Founded in 2000, the Arik brothers set off into a life of entrepreneurship when they were fresh out of high school and knew they needed to prove themselves to customers, suppliers, and competitors alike. Taking control of their own destiny and success, the brothers worked harder than many people at that young age are capable. Cementing their Happy Jewelers store as the pinnacle of quality customer service in the world of jewelry, they quickly began to make a name for themselves.
"We are a close family, and my brother, Danny, and I carry that into the way we treat our customers as well as our team members," Gabe shares. An internal culture like no other easily separates Happy Jewelers from their competition. Whether it's the team, customers, or suppliers, the Arik brothers aim to treat all as their own family. To them, family is everything, and that is what they set out to prove with each business interaction.
On top of the family-like customer service, the Arik brothers learned from their father; they also make it a point to create game-changing jewelry designs that keep customers coming back time and time again. "Because we manufacture everything ourselves, we can create the most cutting-edge designs, offer the best pricing in the industry, and maintain optimum quality control, but best of all, deliver what we promise, 100% satisfaction guaranteed," Gabe adds.
The combination of customer service and intricate designs has attracted some big-name clients and collaborations to Happy Jewelers. Designing jewelry for professional athletes and Hollywood actors and working on projects with companies like BMW and Bravo TV have only further cemented Happy Jewelers' viability throughout the United States.
Even with star power gracing their floors, the Arik brothers treat every customer with equal attention and respect, circling back to their roots as a family-owned and operated business. Consistently expanding their product offerings and welcoming every potential client with open arms, there isn't a jewelry store quite like Happy Jewelers anywhere in Orange County or even in the nation.
Learn more about Happy Jewelers at their website and explore their impressive collection of jewelry via their Instagram.