MBTA declares intention to remove all delayed orders from the rail system by the end of 2024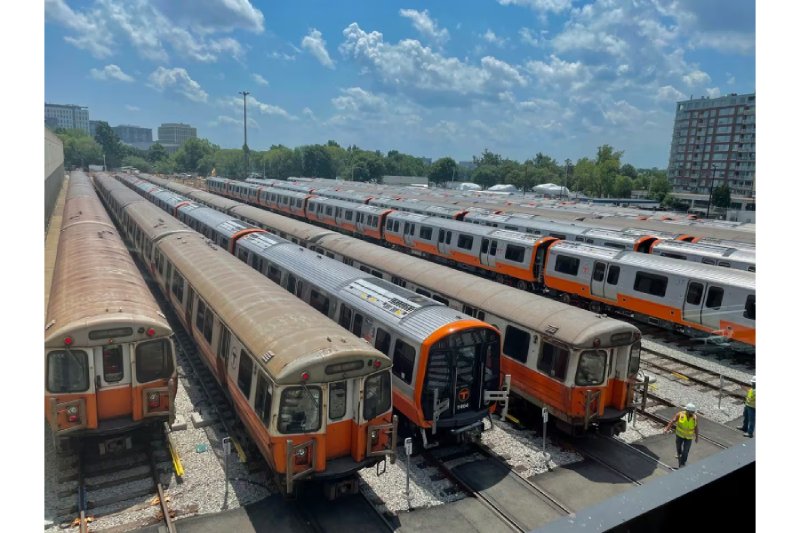 The Red, Orange, Green, and Blue lines will need to be shut down gradually over the next 14 months to complete a major track repair program that will end all speed restrictions on the authority's transit lines by the end of 2024. The announcement was made by the Massachusetts Bay Transportation Authority on Thursday.
The scope of work will encompass various tasks such as replacing rails and ties, rebalancing, and spot repairs. The agency will aim to rectify a persistent issue that has seen the Federal Transit Administration issue safety directives regarding track maintenance, an extended Orange Line shutdown for track work that caused slower service than before the 30-day repairs, and most recently, the announcement that a significant portion of the Green Line extension would need to be rebuilt due to out-of-gauge track after less than a year.
According to MBTA data, as of Thursday, there were approximately 190 speed limits on the rail transit network, which covered 31.1 miles, or 23% of the system.
"By restoring our tracks, we are addressing the root causes of the speed restrictions that have accumulated over decades," MBTA CEO Phillip Eng said in a statement. "Our efforts to rebuild track infrastructure across the Red, Orange, Blue, and Green lines will improve train speeds substantially, reduce delays and disruptions, enhance safety, and deliver timely, reliable, and consistent service for riders. Our team is deeply committed to seeing this through and we thank the public for their patience as we move the T forward. We will have a robust open house schedule to ensure the public has an opportunity to ask questions and learn more about the various projects throughout the year."
According to the plan, 39 speed limits must be fixed by the end of 2023. In the next year, work will replace 27,900 ties, improve 124,880 a track, and tamp more than 208,000 feet of ballast.
For the rest of this year, repair shutdowns are scheduled for Nov. 27 to Dec. 5 between North Station and Kenmore/Heath Street, Babock Street, and Dec. 11–20 between Kenmore and Riverside. The press release announcing the program includes a tentative schedule for the 2024 shutdowns. The program will also be discussed at five open houses in January, February, and March. The precise dates and locations will be revealed at a later time. The tentative schedule is included in that release. In addition, the MBTA is developing alternatives for riders to use while the system is closed.
The plan is based on the Ashmont Branch and Mattapan trolley line work completed in October by the Red Line. All speed limitations on those lines—more than two dozen in total—were removed during a 16-day outage.
Eng informed the MBTA board's safety subcommittee that the program will produce "a much more consistent, smoother, reliable trip, giving people back time in their day. What we are proposing today and what we're going to deliver is a new way of doing business."