Exploring Beyond the Tourist Traps: Hidden Gems of Europe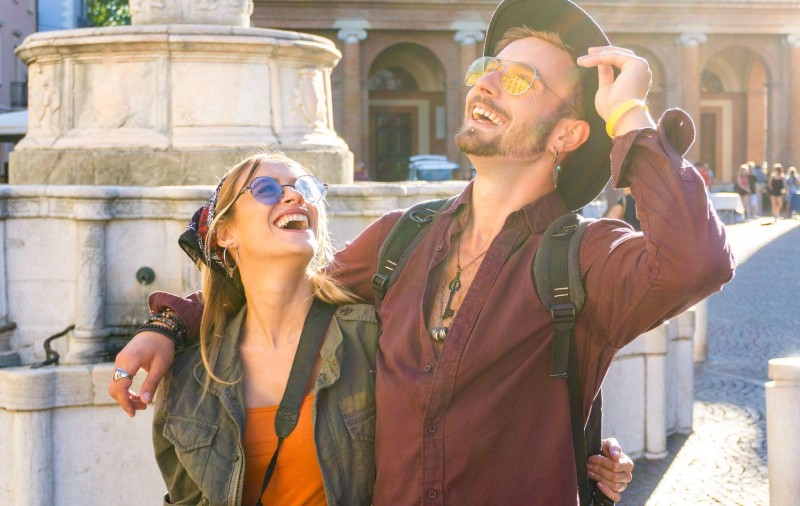 Are you tired of visiting the same overcrowded and overhyped tourist destinations in Europe? Yearning for a more authentic and unique travel experience? Then look no further. In this article, I uncover the hidden gems of Europe that will satisfy your wanderlust and give you a new perspective on the continent. Say goodbye to the traditional adventure and hello to true discovery. Zena Al-Adeeb
What Makes a Hidden Gem?
Tourists often need to pay more attention to these gems due to their off-the-beaten-path locations. What makes a hidden gem outstanding is its authenticity, uniqueness, and sense of discovery. These lesser-known destinations may have historical significance, breathtaking natural beauty, or a vibrant local culture.
Why Visit Hidden Gems in Europe?
Exploring hidden gems in Europe offers a unique and authentic travel experience that allows you to escape from crowded tourist traps and discover the true essence of the destination. These lesser-known places often have a rich history, stunning natural landscapes, and vibrant local cultures that remain untouched by mass tourism.
By visiting hidden gems, you can fully immerse yourself in genuine local experiences, interact with friendly locals, and indulge in delicious regional cuisine. Whether stumbling upon a charming village in the countryside or uncovering ancient ruins off the beaten path, hidden gems in Europe provide unforgettable memories and a deeper understanding of the continent's diverse beauty.
How to Find Hidden Gems in Europe?
Europe is well-known for its popular tourist places, but there is more to discover beyond the famous attractions.
Research and Plan Ahead
To discover hidden gems in Europe, it is crucial to conduct research and plan. Here are some steps to help you explore:
Thoroughly research lesser-known destinations and attractions.

Utilize travel blogs, forums, and social media groups for insights and recommendations.

Familiarize yourself with local customs, traditions, and specific guidelines or restrictions.
By dedicating time to research and planning, you can increase your chances of discovering unique and unforgettable hidden gems throughout Europe.
Talk to Locals
Talking to locals is a valuable way to discover hidden gems in Europe and gain insider knowledge.
Strike up conversations: Engage with locals in cafes, markets, or public spaces to get authentic recommendations.
Ask for recommendations: Inquire about hidden gems that may be less well-known to tourists from those who know the area best – the locals.
Seek local expertise: Visit locally owned businesses, such as restaurants or shops, and ask for their favorite off-the-beaten-path spots.
Join local events or tours: Participate in community activities or guided tours led by locals who can provide unique insights and take you to unforgettable experiences and hidden treasures in Europe.
Explore Off the Beaten Path
Exploring off the beaten paths in Europe allows travelers to discover hidden gems and experience unique destinations. To find these hidden gems:
Research and Plan Ahead: Use travel guides, websites, and forums to discover lesser-known places.
Talk to Locals: Interact with locals to gain insider knowledge and recommendations.
Discover Hidden Gems: Venture beyond popular tourist attractions and explore lesser-explored areas.
Top Hidden Gems in Europe
Pack your bags and explore hidden treasures in Europe waiting to be found.
Plitvice Lakes National Park, Croatia
Plitvice Lakes National Park in Croatia is a stunning hidden gem that should be on every nature lover's bucket list.
Start your visit with an early morning hike to beat the crowds and enjoy the serene beauty of the park.
Take the designated trails that lead you through the unique network of cascading lakes and waterfalls in Croatia's Plitvice Lakes National Park.
Take advantage of the opportunity to take a boat ride or hop on a scenic train that offers a different perspective of this beautiful park in Croatia.
Bring your camera to capture the breathtaking sights and vibrant colors of the lakes and surrounding landscapes in Croatia's Plitvice Lakes National Park.
Take your time to explore the park and immerse yourself in the tranquility and natural wonders it offers in Croatia.
Sintra, Portugal
Sintra, Portugal, is a hidden gem in Europe, well-known for its fairytale-like landscapes and attractive palaces. The Quinta da Regaleira is another notable attraction, featuring mystical gardens and underground tunnels. Sintra is easily accessible from Lisbon and makes for a perfect day trip. Take advantage of exploring the narrow streets of the historic center and indulging in local pastries like queijadas and traversers. Sintra offers a magical experience away from the crowds, making it a top hidden gem in Europe.
Hallstatt, Austria
When visiting Hallstatt, Austria, consider the following steps to make the most of your trip:
Explore the Village: Stroll through the charming streets and admire the traditional Austrian architecture.
Visit the Salt Mines: Discover the history of salt mining in Hallstatt and enjoy a guided tour of the mines.
Ride the Funicular: Take a ride on the funicular to the Hallstatt Skywalk for breathtaking views of the lake and surrounding mountains.
Boat Tour: Enjoy a relaxing boat ride on Hallstätter See and enjoy the picturesque scenery.
Visit the Bone House: Explore the unique Beinhaus, where the bones of the deceased are beautifully decorated.
Take advantage of the opportunity to experience the beauty and history of Hallstatt, Austria.
Gdansk, Poland
Gdansk, Poland, is a hidden gem in Europe that explores a mix of history, culture, and natural beauty. This lovely town is known for its conserved medieval structure, including the glorious Gothic brick church, St. Mary's Basilica.
Travelers can explore the historic Old City's colorful structure and cobblestone roads or stroll along the picturesque waterfront. Gdansk also boasts lovely beaches, making it a perfect place for those seeking cultural and outdoor experiences.
Colmar, France
Colmar, France, is a must-visit hidden gem in Europe. To enjoy your trip to this charming town, follow these steps:
Start with a walking tour: Explore the picturesque streets and admire the well-preserved medieval and Renaissance architecture.
Visit the Little Venice area: Take a boat ride along the canals and enjoy the colorful half-timbered houses.
Discover the Unterlinden Museum: Marvel at the famous Isenheim Altarpiece and explore the museum's extensive art collection.
Stroll through the beautiful neighborhoods: Don't miss the Old Customs House, the Pfister House, and the Maison des Têtes.
Cinque Terre, Italy
Cinque Terre, Italy, is renowned for its beautiful coastal villages and outstanding vistas. Visitors can discover the five villages of Monterosso al Mare, Vernazza, Corniglia, Manarola, and Riomaggiore, connected by picturesque hiking trails.
The area is renowned for its delectable seafood, fresh produce, and local wines. For those looking for an authentic Italian experience off the beaten path, Cinque Terre is a must-visit destination.
Cesky Krumlov, Czech Republic
Cesky Krumlov in the Czech Republic is a hidden gem worth exploring.
Research and Plan Ahead: Learn about the history and attractions of the Czech Republic to make decisions.
Talk to Locals: Engage with the locals in the Czech Republic for insider tips on the better places to eat, shop, and go sightseeing.
Explore Off the Beaten Path: Go beyond the tourist areas in the Czech Republic and discover hidden beautiful corners and streets like charming and lesser-known attractions.
Kotor, Montenegro
Nestled in the stunning landscape of Montenegro lies the beautiful city of Kotor. This coastal town explores a unique blend of history and natural beauty. Visitors can explore the well-preserved medieval old town, with its narrow streets and charming squares. The iconic Kotor Fortress provides outstanding views of the Bay of Kotor. Take advantage of the opportunity to ride a boat. With its unique cultural heritage and scenic surroundings, Kotor is a destination for visitors seeking an off-the-beaten-path experience.
Ronda, Spain
Ronda, Spain, is a captivating hidden gem in Europe with stunning views and rich history. Perched on a dramatic cliff, Ronda is known for its iconic Puente Nuevo bridge, which connects the old and new parts of the city. Visitors can explore the Bullring Museum, wander through the charming old town, and enjoy breathtaking vistas of the surrounding countryside. Don't miss the Mondragon Palace with its beautiful gardens and the Arab baths, which showcase the city's Moorish heritage.
Lake Bled, Slovenia
Visiting Lake Bled in Slovenia is a must for any traveler seeking natural beauty and adventure.
Take a boat ride to the iconic Bled Island and explore the charming Church of the Assumption.
Hike to Bled Castle for breathtaking lake views and surrounding landscapes.
Indulge in the famous Bled cream cake at a lakeside café.
Swim in the crystal-clear waters or rent a paddleboard to explore the lake at your own pace.
Embark on a scenic hike around the lake and discover hidden waterfalls and stunning viewpoints.
While popular tourist destinations in Europe are undoubtedly beautiful, there is an entire world of hidden gems waiting to be opened.