Meet Parmarth Mori, NextGen Tech Entrepreneur from Gujarat who believes in making things happen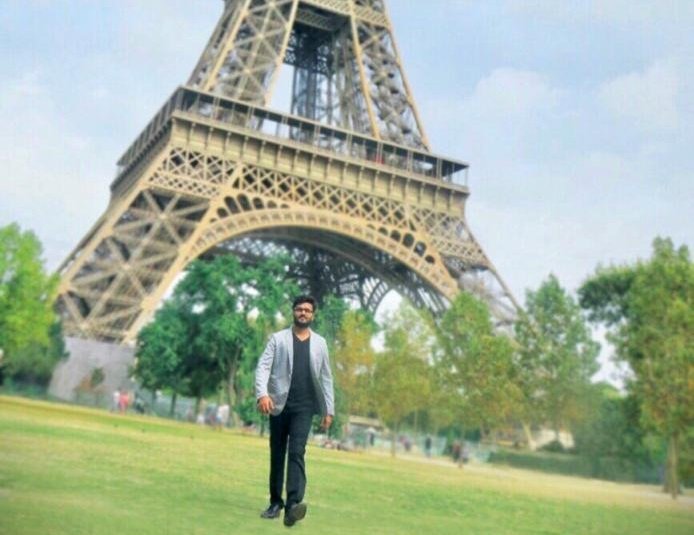 The Founder of leading IT company PM Communications – Parmarth Mori, coming from a small town called Vardhman Puri (wadhwan) from Gujarat. Parmarth started his Company PM Communications in 2010 when he was only 24. Right now his company is leading IT company in Gujarat.
Coming from a small town with no background of IT, struggled for more than four to five years in Ahmedabad for work, not sure what to do in life. To become an owner of an IT company after completing graduation from commerce is commendable, seriously this lad has some talent else it is not possible to achieve this much big in IT company.
Parmarth always believes NO Risk, NO Gain if you want to achieve something in life, you have to take the risk and focus on what you are doing. It would be best if you believed in what you are doing in life than only others will join your journey. Parmarth knows that life of Entrepreneurship is not easy. You will see lots of bumps in life, but if you know how to steer it away than success is guaranteed.
He has given his expertise to many top companies which are visible in his website pmcommu.com; His USP is his design, which is class apart than other companies. Very few know that he is the master in Graphic Designing. Parmarth Mori's Pm communication is known for web development, mob apps development, Product Development, Branding and promotion work, and his company is currently Gujarat's Top IT company.
Parmarth is also a famous name in Hollywood and Bollywood stars, as he has given his work for top Celebs in recent times. He has also shared his views on IT with Media channels and also at various places in Gujarat.
Gujarat, as we all know, is India's best place, so many top businesspeople have come from here, and according to Parmarth Mori, Gujarat has the potential to become India's next IT Hub in coming years.
Looking at his talent, it is just starting his successful journey; he is going to deliver many more things in the coming year. He is working on various project like;
25hrNews.com, 25kalak.com, 25Ghante.com, CyberComplain.com, newskart.com
He is coming with two more projects shortly which are going to change many things in Gujarat related to Farmers and E-Commerce.
Parmarth Mori is also working with Best freelancer content writer in Gujarat, India, Best PR expert and Best digital marketing expert in Gujarat Jigar Saraswat and best Programmer in Gujarat Monish Solanki in their dream projects Indian daily post.
Here's wishing Parmarth Mori leading IT Entrepreneur of Gujarat all the best for his upcoming projects and we hope his dream of making Gujarat next IT hub become real in coming years.
Meet Parmarth Mori, IT Entrepreneur from Gujarat who believes in making things happen.