Designer Vince Tomé on his cabinetry business, design, and fashion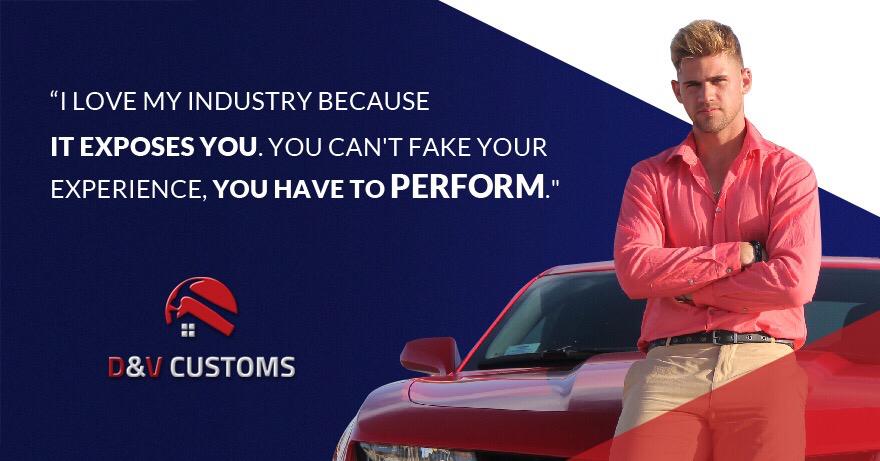 The startup industry continues to boom across the world as the demand for creative and fresh concepts grow. This is especially true for home furnishing and décor business that is witnessing competition, success, and growth everywhere. When people change homes, they need a wardrobe for their clothes, new beds, chairs, and cabinets to set up household items. An entrepreneur who realized the need for offering customized and quality-focused home renovation services was celebrated designer Vince Tomé.
The Michigan-based designer is the founder and owner of D&V customs. He sheds light on the journey to starting his cabinetry business, the importance of contemporary and conventional designs, and trends in the industry. "D&V Customs was not born overnight. It was an intentional effort undertaken since my college days, which was finally brought to life in collaboration with my father a few years back. Since the start, we aimed to build custom cabinets, remodel furniture, and provide end-to-end services at an affordable cost. So far, we've taken the closet industry by storm – thanks to our signature embedded closet systems and master closet designs, which we fabricate in Southwest Florida. Overall, our goal was and will continue to be to create stylish and simplistic designs with a touch of finesse," shared Tomé.
Years later, he recalls the extensive amount of research he did, learning about the market to understand the industry. His comprehensive study helped Tomé bridge a gap – stylish and affordable custom cabinetry – that was not too pricey as compared to competitors. Gradually, his brand D&V Customs shaped up and has captured most of the cabinetry market in Florida. In the last year or so, Tomé says he has managed to gather in-depth feedback from people by selling online and offline, sampling, and pop-up events. He has taken his college project business idea and transformed it into a booming business. Vince explained, "Depending on our clients' needs, we ideate, design, present, and then set up things when the buyer approves. We ensure that quality, design, and cost surpass industry standards."
The young entrepreneur is also the founder of Vincenzo Collection – a luxury watches and accessory brand. When not indulging in building cabinets or designing accessory layouts, he spends his time creating immaculate timepieces and innovative accessories. As someone who's an ardent social media user, he gives tips and encourages his follower base to stay productive, and pursue their dreams.
Vince's creativity and eye for detail have enabled him to create stellar designs across both his businesses. Though Tomé's companies have grown exponentially in the past years, he remains focused on scaling things up to the next level and pushing the limits of his talent.