Avni Gandotra: The girl from Jammu, synonym with makeup & beauty industry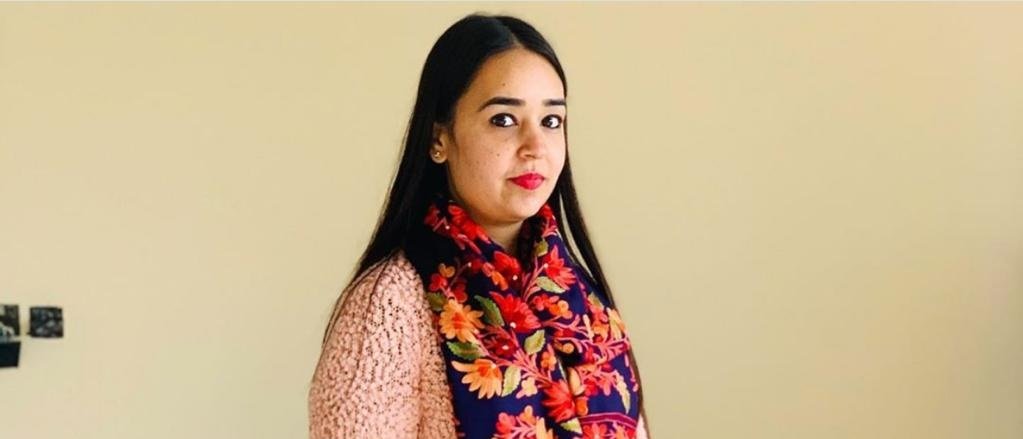 If you hear anything about beauty & makeup in Jammu, then Avni's name is the first that people there recommend.
If we talk about what girls love the most today, the answer that is very common amongst especially the younger brigade is their love for makeup. We find even kids acing the game at makeup nowadays; such has been the impact of this field & also the awareness that many beauty bloggers & experts have been spreading across the internet.
One such beautiful young girl just in her twenties is the one the entire of India is going to remember for years to come for her excellence in her niche & the pro tips she uses to ace the game of beauty & styling on her clients. She is Avni Gandotra for you. This girl always had aspirations to do creative work in life & as life posed her with such an opportunity, she grabbed hold of the same to excel in her career as a makeup artist. Today, she is considered to be a pro at bridal makeup in the entire of Jammu & every household wishes to book her for styling them at their most important events & celebrations of life.
What's even more interesting to know is that she already owns a unisex beauty salon in Jammu called, 'The Trends Inn Unisex Salon'. This is a joint venture of Avni with her talented brother Amber Gandotra, who has also made a name for himself in his state with being the No.1 entrepreneur under 25. He looks after a lot many businesses simultaneously & is also regarded as the youngest digital entrepreneur from his state.
As for Avni, she used to channel her passion for styling & makeup since the time she was in college. She used to help her friends with their makeup for college fests & it was then that her friends insisted on turning her passion into a profession. On the other hand, Avni, who has been a student of Amity University, Noida studied Architecture, but realised her love for the creative field & jumped in becoming a makeup artist. For this, she decided to train under the best beautician & makeup artist from Delhi, Meenakshi Dutt.
Just like her confident decisions in life about her career, Avni also believes she can become a great beauty blogger in the future & is also planning for the same. However, right now her entire focus is on her unisex salon & how she can expand its growth by providing different beauty services to her clients & in turn, doubling her profits. Kudos to you Avni, for being an inspiration in the truest form to many girls out there in our country who somehow fear to take decisions in life to become what they wish to.
Know more about Avni Gandotra by checking out her website https://avnigandotra.com/