Mona Bahram, the founder of the first beauty school in Iran explains bridal makeup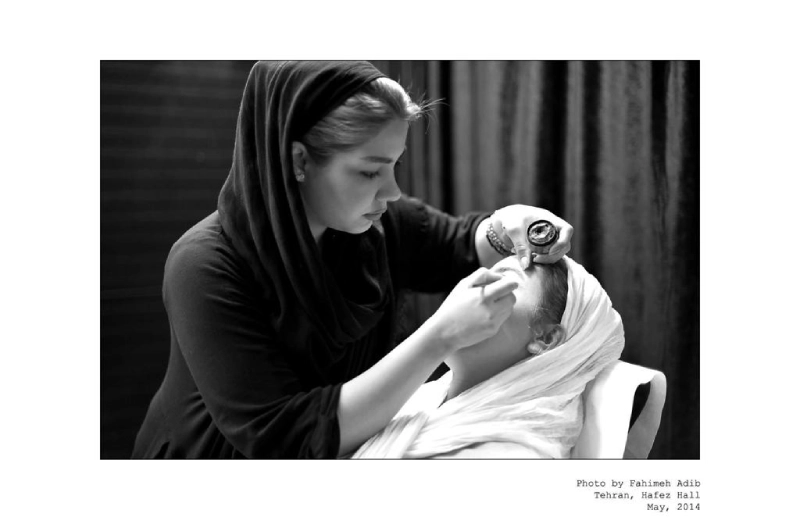 In this article, Mona Bahram, the founder of the first beauty school in Iran and one of the most successful Iranian women, gives us an explanation of bridal make-up. He has worked in the industry for 11 years and trains 2,500 people annually.
What is makeup?
Mona Bahram says in this regard: Make-up means balancing the components of the face and eliminating its shortcomings and making the face more beautiful. Makeup is an option that becomes more beautiful the longer it stays on the face because the heat of the skin causes it to fit better. Some people think that if the bride's makeup is thicker, the person will be more attractive and younger. While this belief is completely wrong. Because the opposite is the case, and the person with thick make-up shows older age.
There are different types of makeup, one of which is bridal makeup. Bridal makeup is the use of professional makeup techniques that change the appearance in the best possible way. To apply the bride's specialized make-up, haircuts and specialized face make-up are done. Hairstyle is one of the main stages of bridal makeup because it has a great impact on the beauty of the bride. Specialized face makeup is done according to different facial expressions and covers the bride's face with defects and makes it more beautiful.
Important points in bridal makeup
Mona Bahram makes some points about bridal make-up: There are two main methods for designing bridal makeup in a basic shape, which are used according to the bride's taste and type of make-up. One type is the highlight, which is also called fading, and the other is the highlight, which is highlighted and highlighted. In Low-light makeup, dark colors are usually used for the face. This type of makeup is usually not very visible and uses matte colors. Highlights in bridal makeup are used in cases where the person wants to stand out more. For this type of bridal makeup, both matte and glossy colors are used, which depends on the individual's wishes.
Follow Mona Bahram on Instagram
https://www.instagram.com/monabahram_mua/