Makeup gives you Confidence – GoddessbyLola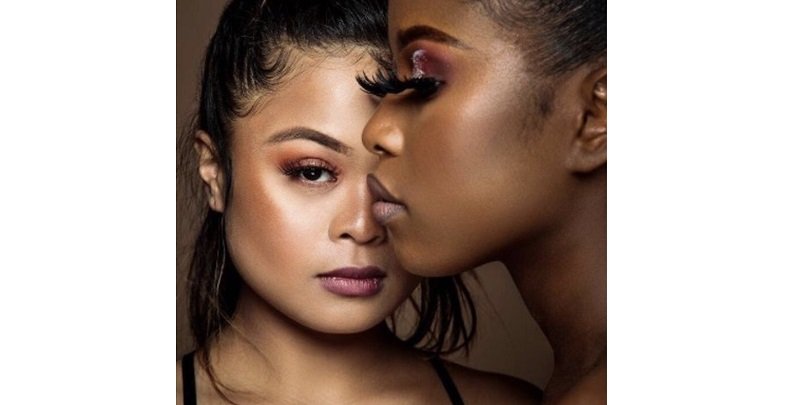 Your make up say so much about you and your style
Makeup is used as a beauty aid to build up confidence and self-esteem. The demand for beauty products has increased as many people want to stay young and attractive. Cosmetics are readily available today in the form of creams, lipsticks, perfumes, foundation, and many more. GoddessbyLola is a cosmetic company that provides you a huge collection of beauty products. The company has a powerful mission to start making products that are specially designed for African and multicultural women with different skin tones and in a myriad of shades. Amazing products at the company are vegan and cruelty-free. Just like other brands, the skincare products did not have any chemicals in it so they are also not so expensive. The main reason why people love and support Goddess by Lola is that it is a company for women to women, and with the hard work by the founder of the company Lolita Siyad, it is changing the beauty market in Africa especially East Africa Kenya and Somalia.
Makeup has been around for many centuries. The first known people who used make-up products to enhance their beauty were Egyptians. At that time, make-up means just simple eye color or some material for the body. Nowadays makeup plays an important role in both men's and women's life. Yes, it's true that even men have become more beauty conscious and are concerned about their looks. Wearing makeup has been an important part of life from ancient times to the present time. But it's also a fact that the trends and the products have been changed completely and more and more trends and variations are being added up almost every day.
Finding the best hypoallergenic makeup for sensitive skin is a serious struggle. And, of course, everyone's skin is different. You can be sensitive to pretty much any ingredient in makeup and skin-care products, so some trial and error are to be expected with new products especially when you have sensitive skin. But when you are using cosmetics by Lola, you don't need to worry about any kind of reaction. Their cosmetics are produces in the organic and hypoallergenic form to meet the demands of users. People come with all skin tones and hues; everyone should have access to makeup products that fit their skin tone at every spectrum of their price range. These products can enhance your appearance and gives you a perfectly natural look.
Talking about the present time, we have noticed that wearing makeup has become an essential part of almost every woman of society, whether they are young girls or aged women, they cannot think about any occasion or gathering without makeup. And when a group of women is asked why they wear makeup, the answer was surprising. Some of them have said that it makes them feel more confident about their looks; some say that they are not done without it and even some say that they love to experiment with their looks as a way of expressing themselves. It used to present yourself in society in a more confident and mannerable way.
Is wearing makeup can protect your skin from sunlight? It is a fact that makeup products at Goddess by Lola can protect your skin from the harmful UV radiations from the sun. You need an SPF formula to protect your skin. So, BB cream or foundation that comes with SPF formula can protect your skin from harmful radiations and also brightens your skin tone.
You want a natural look on a special occasion and are you thinking that how wearing makeup can give you a natural look? Beauty products at Goddess by Lola give you a perfect natural look. You just need a little touch up to get a fresh look. It can help you to cover your dark spots, blemish, or even dark circles and help you to attain a natural look. Makeup covers all the flaws of your skin and helps to boost your confidence. Women, who tend to complex about their skin, feel very comfortable and confident by wearing makeup.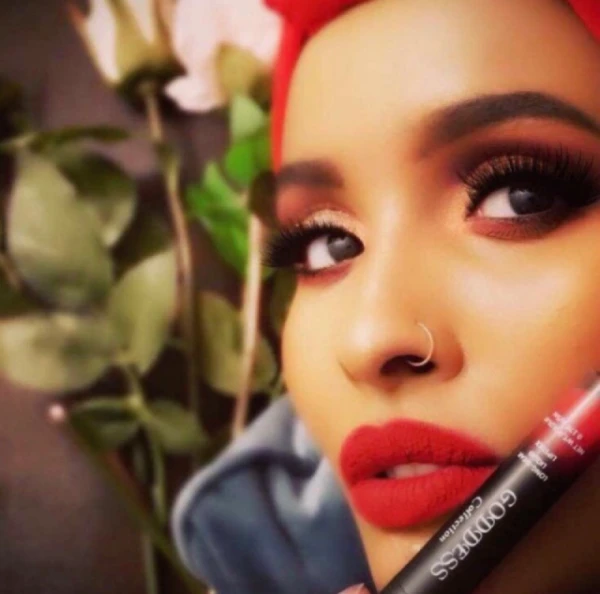 Lolita Siyad is the owner and founder of Goddessbylola cosmetics. It's a company of makeup and skincare, created on the basis of her experience of years in the beauty industry for women.
The world of beauty has a lot of competition especially when you are talking about big brands but Goddessbylola starts from zero and now making progress by leaps and bounds because of its amazing products. For being the first company having complete face makeup, they deliver their beauty products across the world. The company also going to launch its perfume this summer. They deal with skincare products and jewelry as well.
Every individual woman is beautiful in their own way and every complexion has its own beauty and glow. The team at the company believes to enhance one's features hence bringing out their inner beauty.
It's a way with which you can appreciate yourself. Living in the modern era and coping with the ongoing trends, women tend to look stunning everywhere. And when you have to meet different people every day like your clients, friends, partners, etc. you need to give your best to describe yourself. So you need to appreciate yourself to the best version of you.
When someone invites you to their event, you should take care of your appearance for the event, as it pays respect to the person who invited you there. Makeup can help you to achieve that stunning look you should acquire for the event to show respect to the person who invited you.
So get ready for that special occasion with the beauty products by Goddessbylola. You can place your order online to get amazing makeup, jewelry, and many other things.
For more information about the products please visit her website www.goddessbylola.com
Social pages
Instagram: www.instagram.com/goddessbylola
Facebook: https://www.facebook.com/goddessbylo/
Twitter: www.twitter.com/goddessbylola ​