Mehak Kawatra : Helping the youth learn professional makeup through MK Academy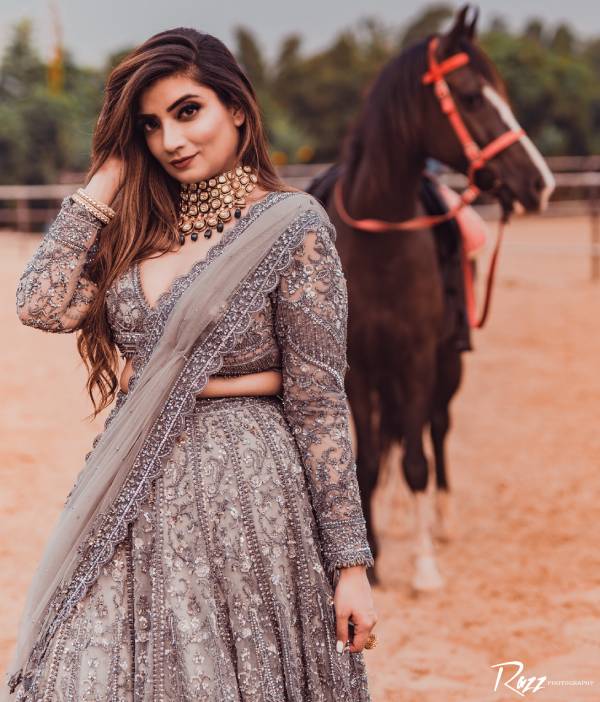 Mehak Kawatra's MK Academy is coming up with New Asian Bridal Business Oriented Professional Makeup & Hair Course with AIO Certification.
Upon the interview with her, she said that this Business Course is carefully designed for students who wish to specialise in professional bridal hair and makeup, or a hair/makeup artist who wishes to broaden their skills base or a refresher course for students who want to update their portfolio with the latest trends. It covers both basic as well as advance level.
This course can be taken from anyone from beginner to advance levels. It will help a person to increase earning working as a freelancer doing professional makeup for wedding brides too.
Some of the details offered in the course includes – How to do correct CTMS i.e., Cleansing, Toning, Moisturising, sunscreen for various skin types, Application of right shades of Foundation, Corrector, Concealer as per skin types, compact setting, Powder setting, Contour Maps, Editorial Looks and Fuller Feathery brows.
Upon looking into some of her portfolio, we saw some amazing student makeup looks who were trained from MK Academy. They managed to create some happy customers with there skills learned from MK Academy. Mehak Kawatra personally mentors in the academy.
Mehak Kawatra had her Academy Inauguration and MK masterclass with Gauhar Khan and Ankita Sharma. She received an award for the Quality Eye Lashes and Professional Brushes for her own brand GLAM-O-HOLIC by Dia Mirza.
Having aced the art of make-up and hair artistry, she has recently launched her own brand "GLAM-O-HOLIC" which offers an exclusive range of Professional Make-up Brushes and Hypnotic 3D-Mink Eyelashes. Mehak uses top of the craft products such as Bobbi Brown, Urban Decay, NARS, KYLIE, Chanel, Tomford, Huda Beauty, Anastasia Beverly Hills et all. And also, conducts workshops for enthusiastic individuals to nurture their creative minds and ideas. Further which, Mehak along with her team are also focused to venture out more with a make-up academy and a line of cosmetic products too! They are tirelessly working towards a purpose to contribute more to the fashion industry and secure an exceptional position for themselves in the industry.
Her fan-base includes numerous celebrities and she herself today is a celebrity and is her own big fan! Mehak is a social media buff and has received love with a jaw-dropping number of 350K+ followers and counting by the day. Here is a link to her social media handle.
https://www.instagram.com/mehakkawatramakeupartist/